Hola a todos, buen comienzo de semana, que sea una semana con mucho excito, como podrán ver les debía la terminación de la vereda o caminito de entrada a casa, si se acuerdan en otras publicaciones que explayado, donde el comienzo de dicha vereda, fue la parte de ingreso a casa, luego la parte de adelante o sea del portón de entrada hacia adentro, entonces me había quedado pendiente lo que les enseñare hoy en este post, como veran lo primero es desmontar la tierra sobrante, sacar el nivel con una manguera de nivel, para que quede todo parejo.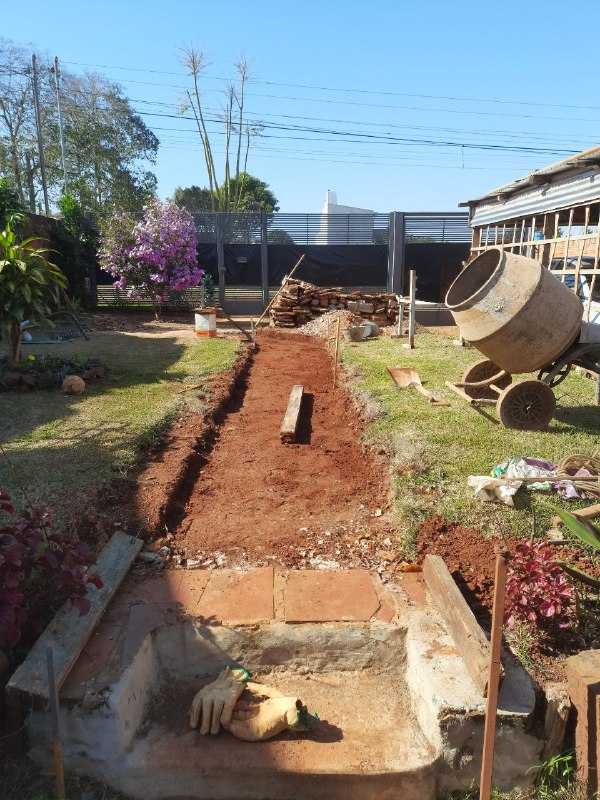 Si observamos detenidamente podemos ver la tanza o hilo de pesca la cual es aconsejable para estos casos, o sea que al tensar la misma no se mueve con el viento, de esa manera saldría todo a nivel.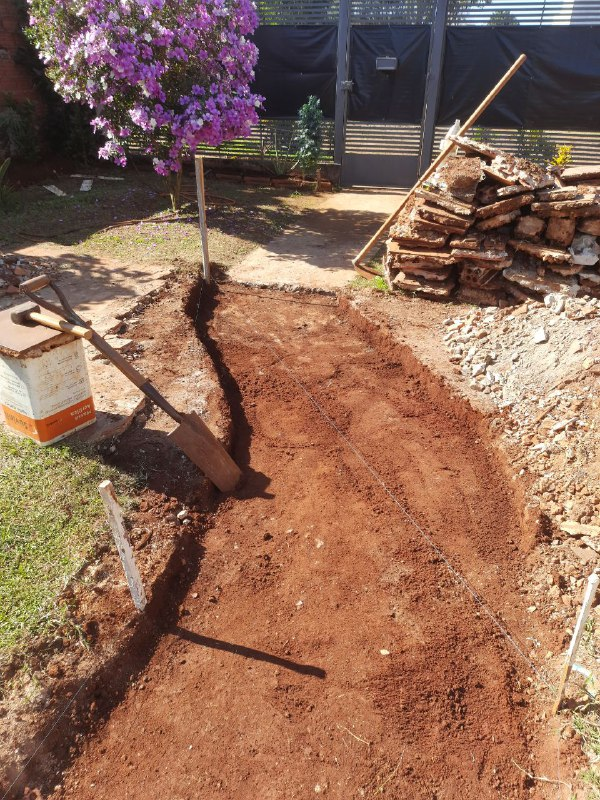 De tal manera que una ves que tenemos todo a nivel, como verán en este caso no hizo falta colocar reglas en sus laterales, debido a la profundidad que se cabo para dejar todo a nivel entonces mas fácil es para realizar dicho contrapiso.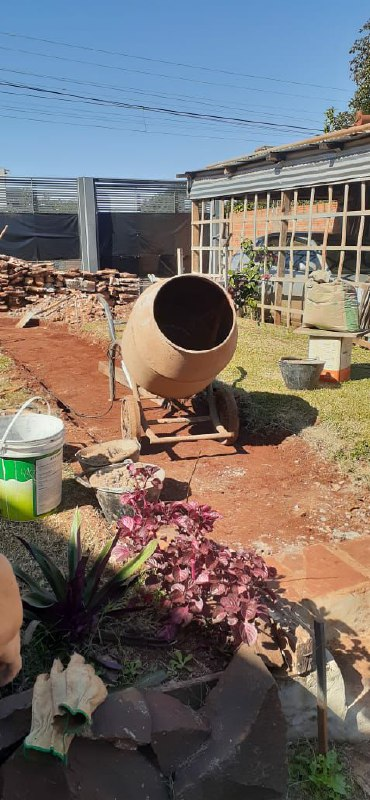 Bueno le doy comienzo a la obra propiamente dicha-contrapiso-la cual lleva la siguiente mescla, 5 baldes de cascote, 4 de arena, 1 de cemente y el agua es a gusto, si queremos mas blanda la mescla mas, de lo contrario, menos agua.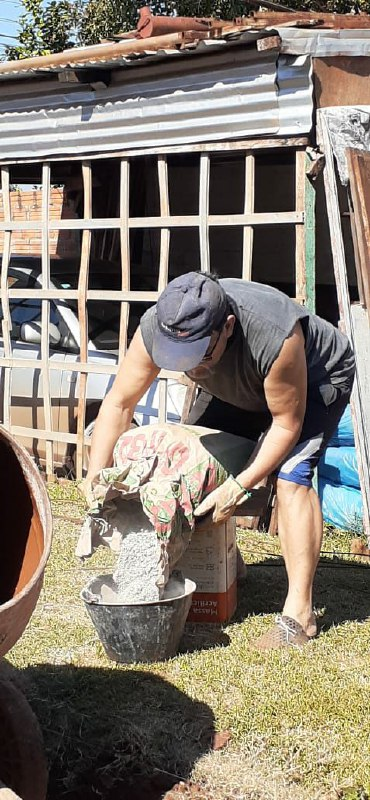 Como vemos en la foto la medida de la mescla a utilizar se mide en este caso con los baldes, la diferencia esta en como queremos que salga la mescla, la cual con esta proporción les digo. en lo personal y para mi gusto que perfecta, porque luego de esto lleva una carpeta y luego lo que pondríamos al final.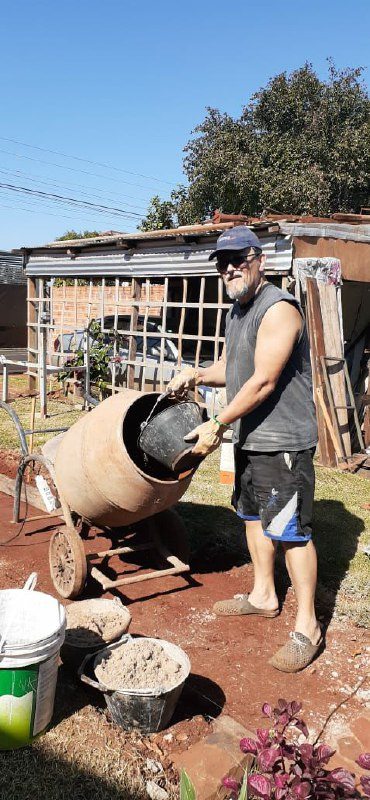 De tal manera amigos si alguna ves deciden ampliar algo en su casa no lo duden, como siempre les digo si todo lo que hacemos le ponemos amor y perseverancia sale perfecto.
MUCHAS GRACIAS POR SEGUIRME Y LEERME, QUE TENGAN UN BUEN COMIENZO DE SEMANA.
TRANSLATED TO ENGLISH.
Hello everyone, good start to the week, let it be a very successful week, as you can see I owed you the completion of the sidewalk or driveway home, if you remember in other publications that expanded, where the beginning of said path It was the entrance part to the house, then the front part or the entrance gate towards the inside, so I had been pending what I will teach you today in this post, as you will see, the first thing is to dismantle the excess land, remove the level with a level hose, so that everything is even.
! [image.png] (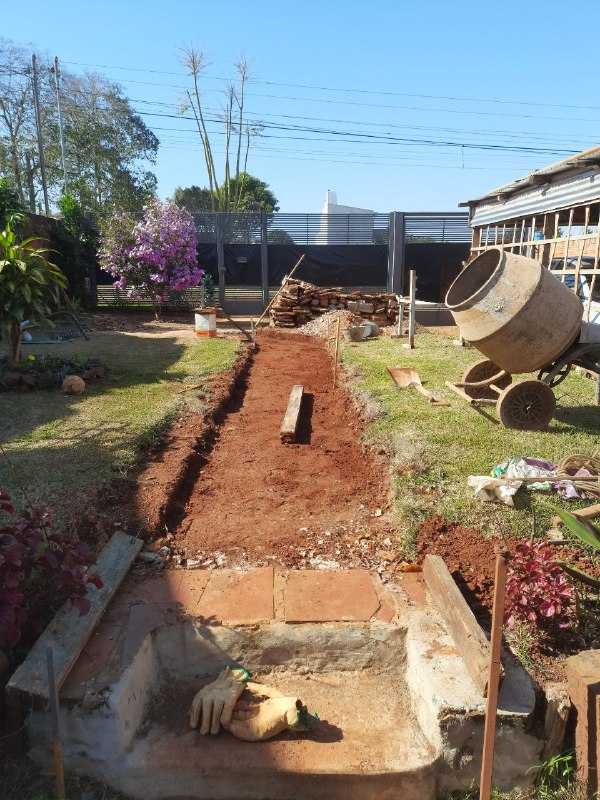 )
If we look carefully we can see the line or fishing line which is advisable for these cases, that is, when tightening it does not move with the wind, that way everything would come out level.
! [image.png] (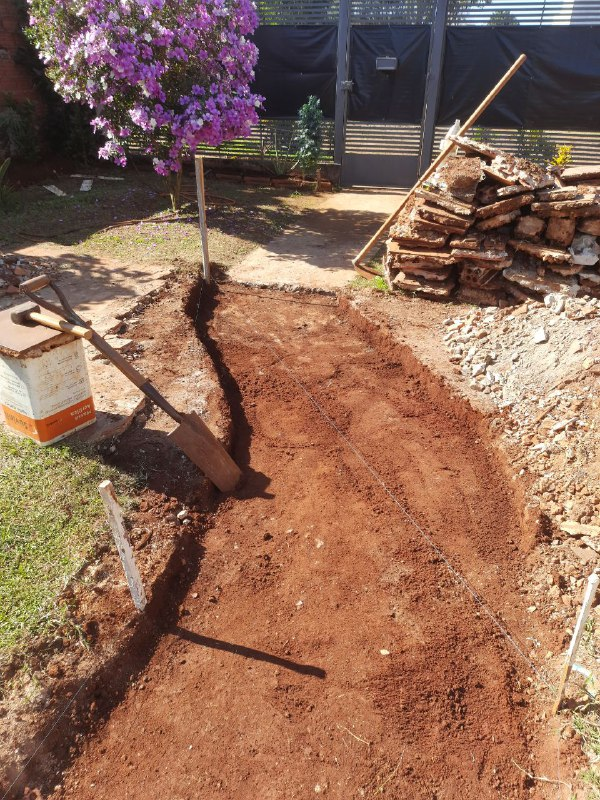 )
In such a way that once you see that we have everything level, as you will see in this case it was not necessary to place rules on its sides, due to the depth that is carried out to leave everything at level so it is easier to make said subfloor.
! [image.png] (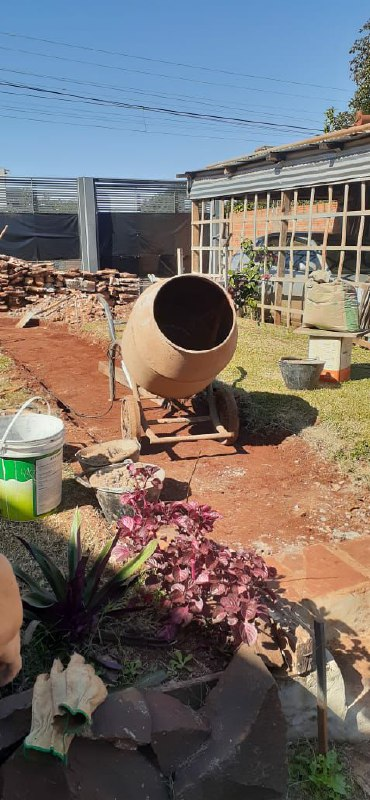 )
Well I start the work itself-subfloor-which has the following mixture, 5 buckets of rubble, 4 of sand, 1 of cement and the water is at ease, if we want the mixture softer, otherwise, less water.
! [image.png] (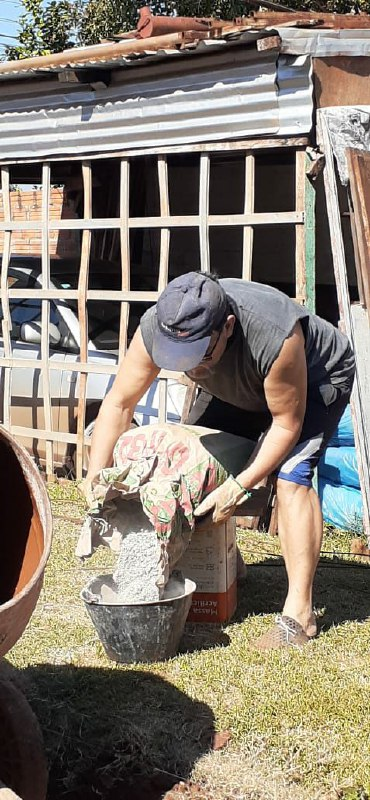 )
As we see in the photo, the measure of the mixture to be used is measured in this case with the buckets, the difference is in how we want the mixture to come out, which with this proportion I tell you. Personally and for my taste that is perfect, because after this he has a folder and then what we would put at the end.
! [image.png] (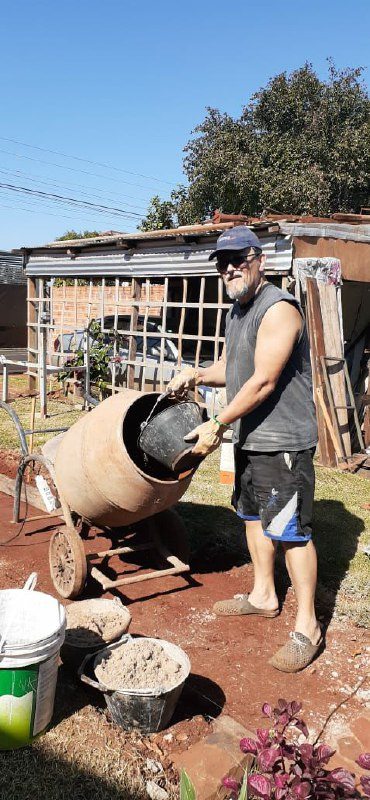 )
In such a way, friends, if you ever decide to expand something at home, do not hesitate, as I always tell you, if everything we do we put love and perseverance into it, it turns out perfect.
THANK YOU SO MUCH FOR FOLLOWING AND READING ME, HAVE A GOOD START TO THE WEEK.