Hola a todos como bien saben en el post anterior había comenzado la construcción del piso o vereda de ingreso a casa, bueno esta seria la parte donde la termino de construir, como vemos en la foto, sigo proporcionando los materiales dentro de la maquina mescladora.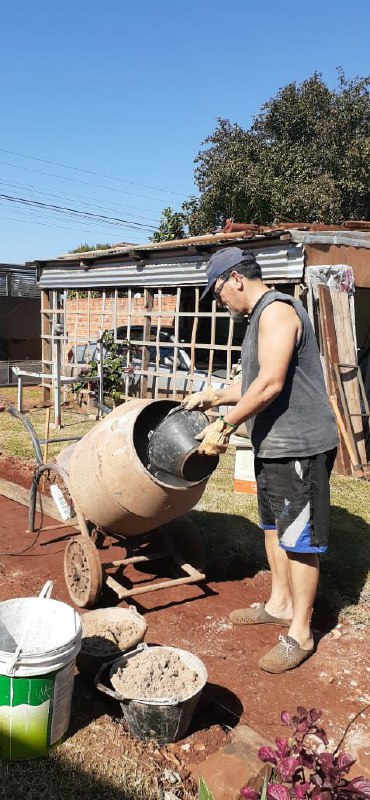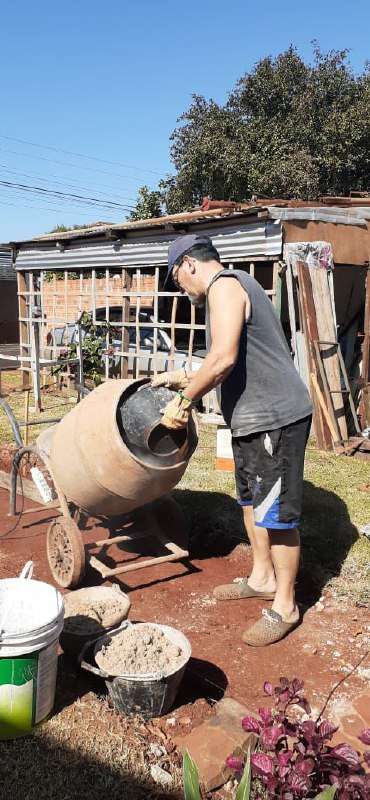 en total para efectuar la construcción de eso 12 metros de largo por 1 metro de ancho, necesite la cantidad de 9 maquinadas, con esa cantidad logre terminar toda la vereda.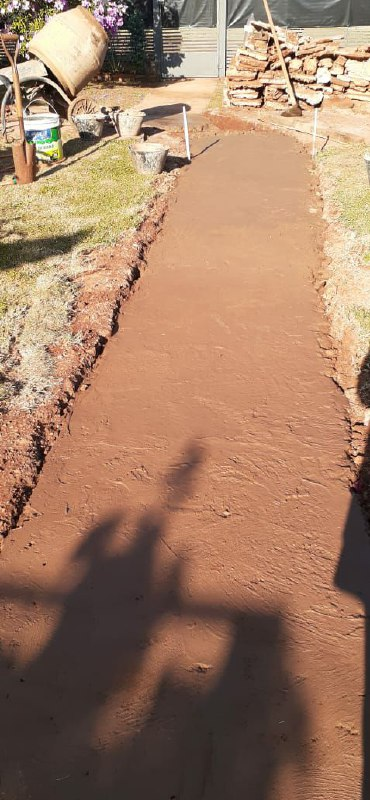 Bueno como lo demuestra en esta foto, queda dicha vereda o piso de esta manera, los detalles de los costados los voy relazando cuando le construyo la carpeta, la cual elaborando la misma queda todo correctamente terminado.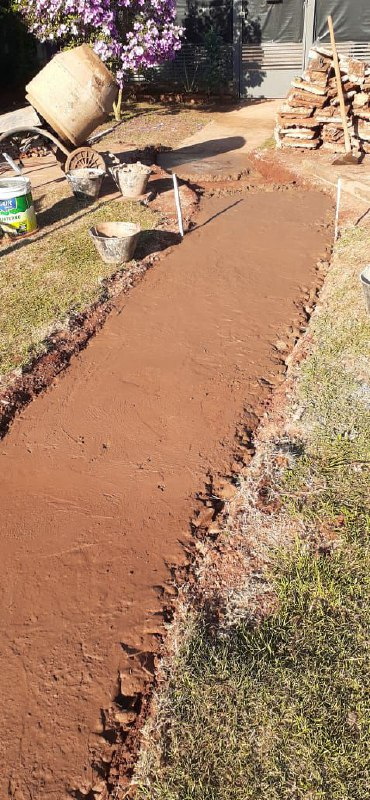 En la parte de arriba como se ve esta y queda todo parejo, es porque le paso el fratacho para prolijar, entonces lo que sigue se hace mucho mas fácil, la verdad que ahora terminado todo el caminito de ingreso a casa el mismo le da otra vista y por supuesto queda todo mas elegante, de tal manera si les agrado todo lo explayado al construir esta vereda o piso, no dejen de efectuar sus comentarios.
MUCHAS GRACIAS POR SEGUIRME Y LEERME, QUE TENGAN UN EXCELENTE DIA.
TRANSLATED TO ENGLISH.
Hello everyone, as you well know in the previous post, I had begun the construction of the floor or entrance path to the house, well this would be the part where I finish building it, as we see in the photo, I continue to provide the materials inside the mixing machine.
! [image.png] (
)
! [image.png] (https://files.peakd.com/file/peakd-hive/comandoyeya/23zS3TBpzWsWDqmCBtrdF2oE8pW8MUWXbCg9s58TgxNxKP8dqGKuXdoX2MCsa5Jfng5AW3u.pw)
In total, to carry out the construction of that 12 meters long by 1 meter wide, you need the amount of 9 machined, with that amount I can finish the entire sidewalk.
! [image.png] (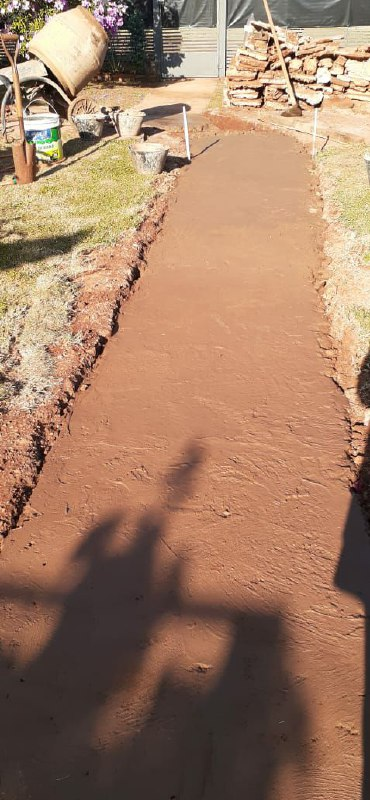 )
Well, as shown in this photo, this sidewalk or floor is left in this way, the details of the sides are going back when I build the folder, which by making it, everything is finished correctly.
! [image.png] (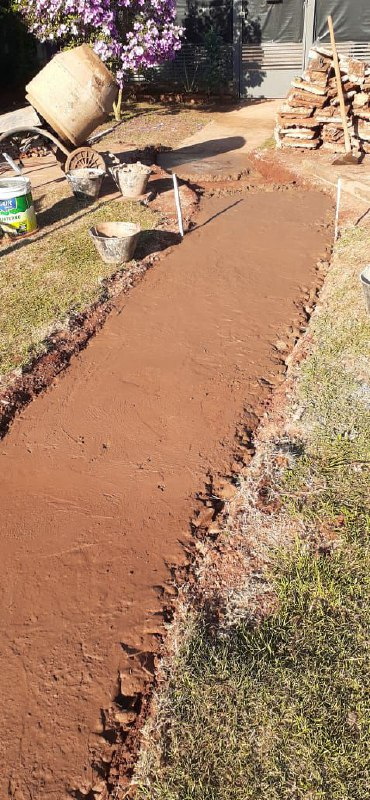 )
At the top, how you see this and everything remains even, it is because I pass the trowel to clean it, so what follows becomes much easier, the truth is that now after all the way to get home, he gives it another view and of course everything is more elegant, so if you like everything explained when building this sidewalk or floor, do not stop making your comments.
THANK YOU SO MUCH FOR FOLLOWING AND READING ME, HAVE AN EXCELLENT DAY.