Hola a todos , a pedido de unos amigos quienes adquirieron un casal de perros, y para que los mismos no se juntaran querían que
que les construyera una rejas, cada una con un portón independiente.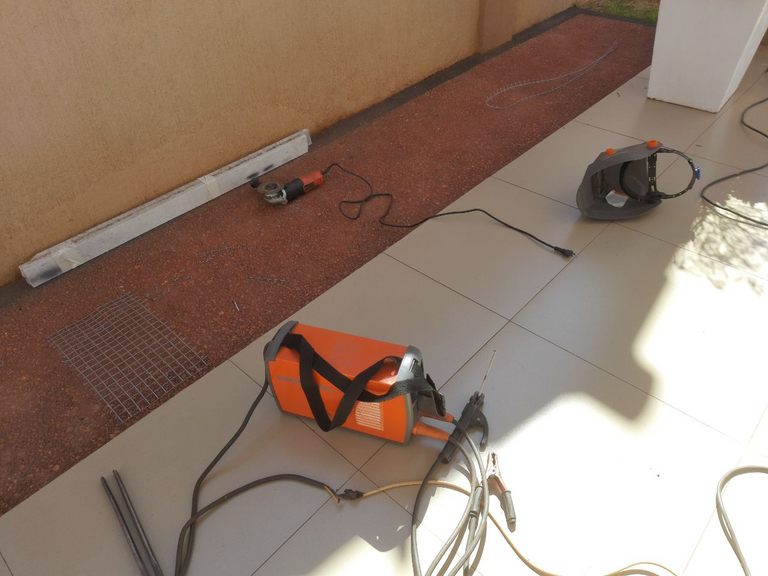 Las herramientas que utilice fueron la siguiente una soldadora inerte, un taladro a percusión, una meladora, martillo, maza, mechas varias, tornillos tirafondos, también los electrodos y bisagras.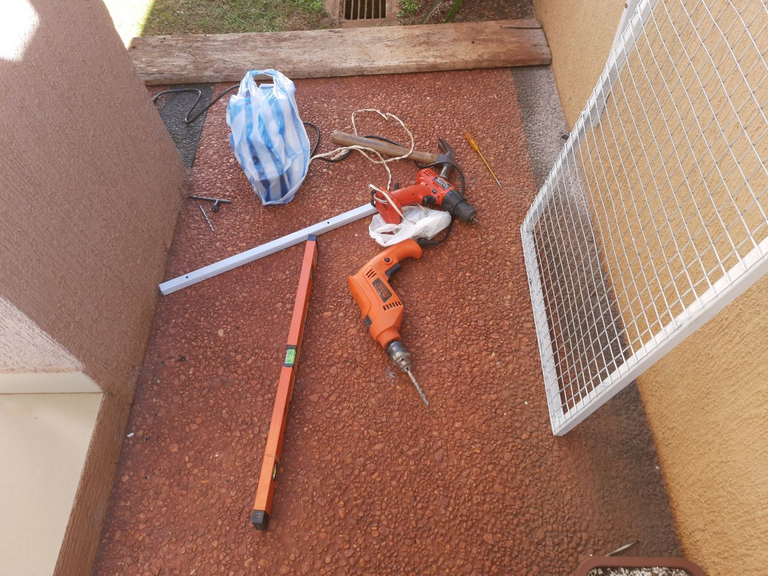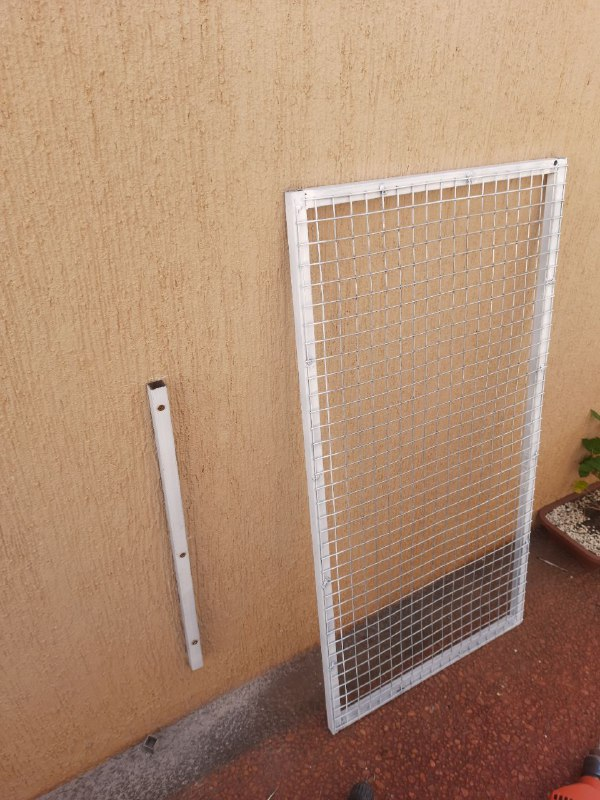 Los materiales fueron los siguientes caños de 20 pulgadas, y tejidos armado reforzados, como se ven en la foto los fui cortando y luego de dejarlos en escuadra los fui soldando hasta obtener lo deseado.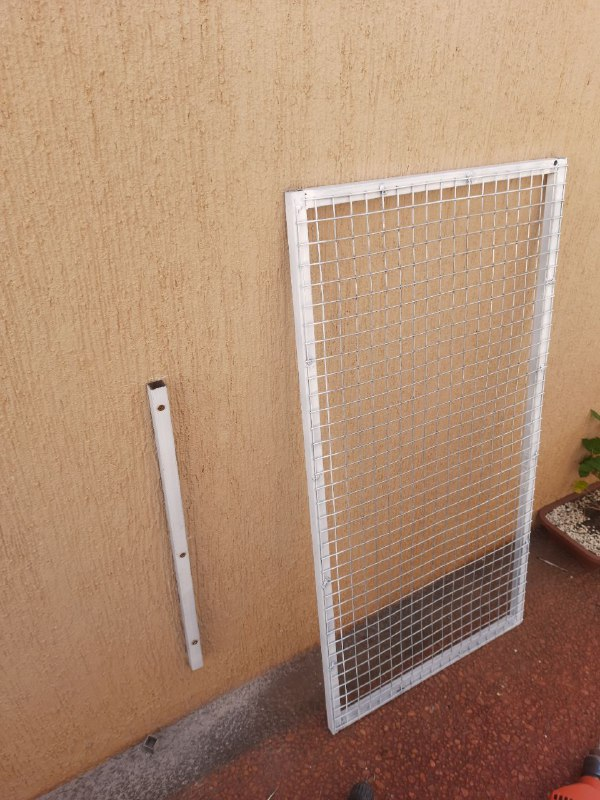 En la parte donde seria las puertas, amure sobre la pared los caños, atornille sobre estos las bisagras, dejando de esta manera un portón, en otras partes, amure dichas rejas para que quedaran fijas.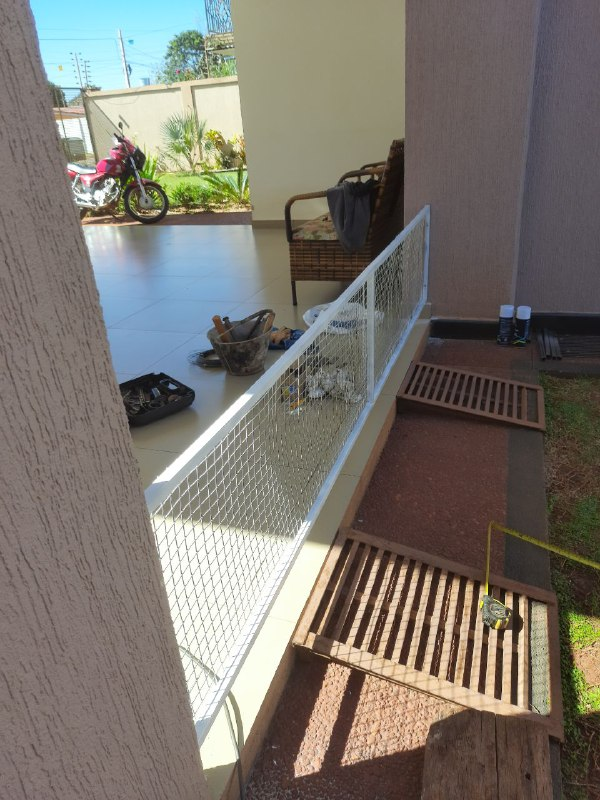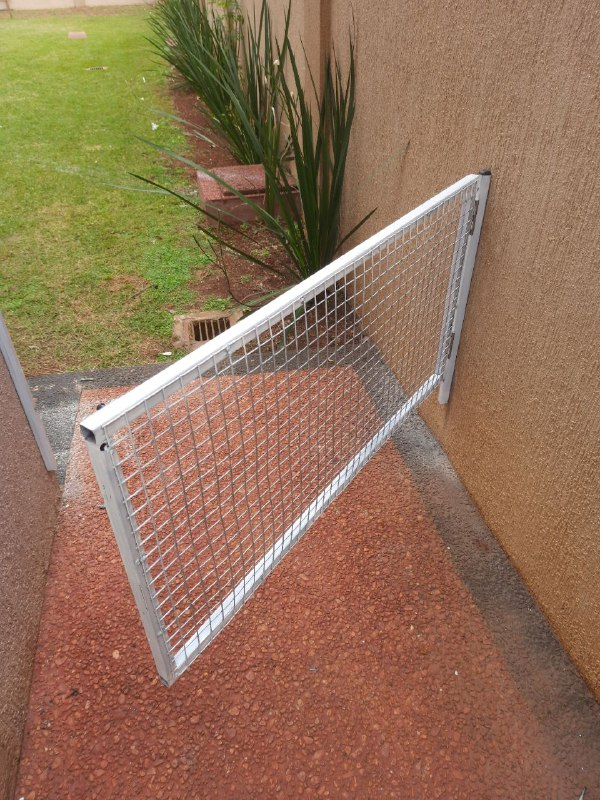 De la misma manera lo realice en el otro sector de la casa, como se observan en la fotografía, asimismo les digo que luego de soldar todas las parte las pinte con pintura en aerosol de color blanca las cuales quedaron excelentes.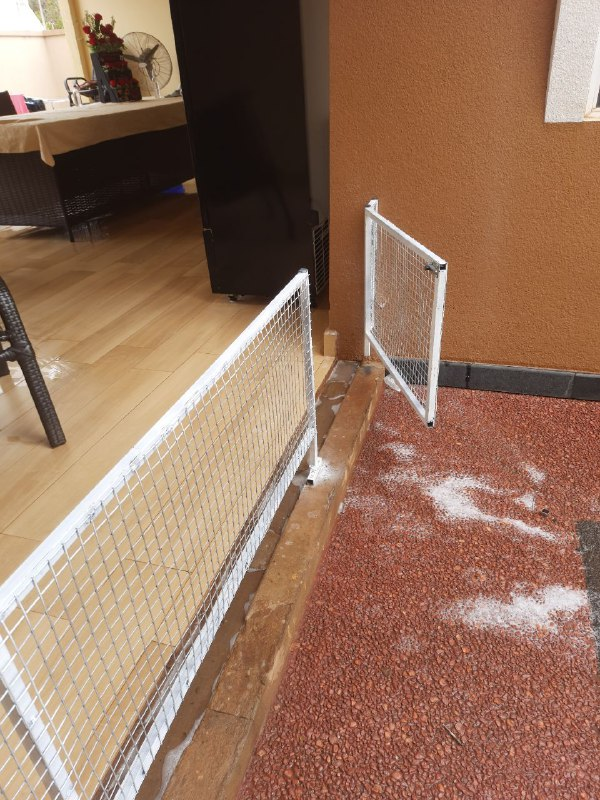 Bueno amigos de esta manera culmine que el pedido de mis amigos para que sus canes no se mesclaran, la verdad que muy bien lo realizado, como siempre expongo en mis post, si todo lo que realizamos, lo hacemos con mucho amor y perseverancia dicho trabajo sale bien, asimismo si fue de sus agrados quedo a la espera de sus respectivos comentarios.
MUCHAS GRACIAS POR SEGUIRME Y LEERME, QUE PASEN UN EXCELENTE DIA.
TRANSLATED TO ENGLISH.
Hello everyone, at the request of some friends who acquired a dog house, and so that they did not get together they wanted them to
to build a gates for them, each with a separate gate.
! [image.png] (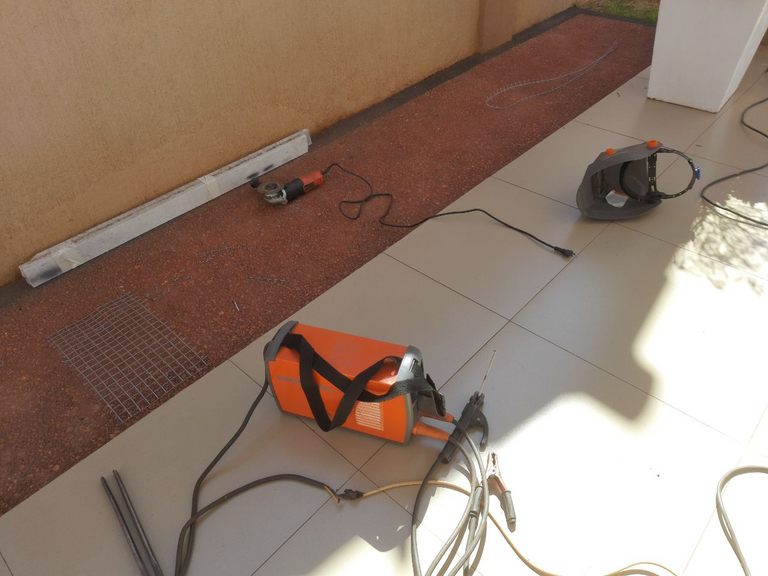 )
The tools I used were the following: an inert welding machine, a percussion drill, a roaster, hammer, mallet, various wicks, lag screws, also the electrodes and hinges.
! [image.png] (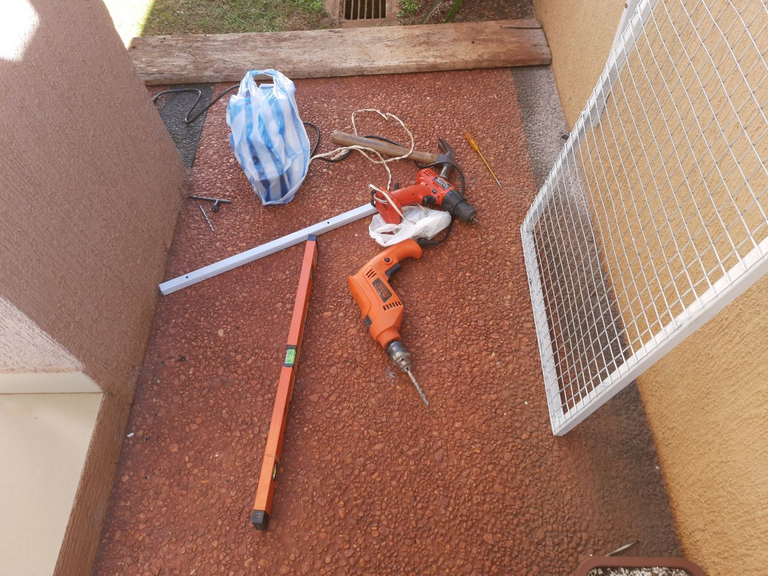 )
! [image.png] (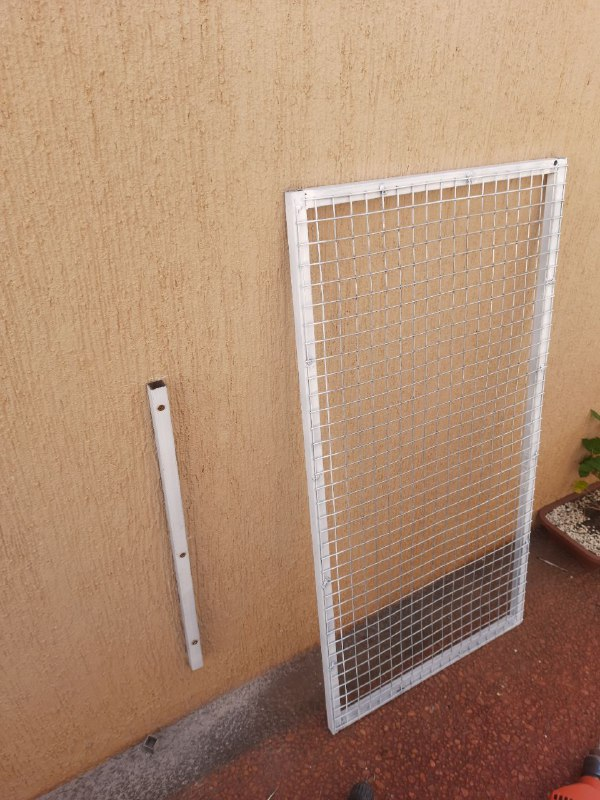 )
The materials were the following 20-inch pipes, and reinforced reinforced fabrics, as seen in the photo I was cutting them and after leaving them square I welded them until I obtained what was desired.
! [image.png] (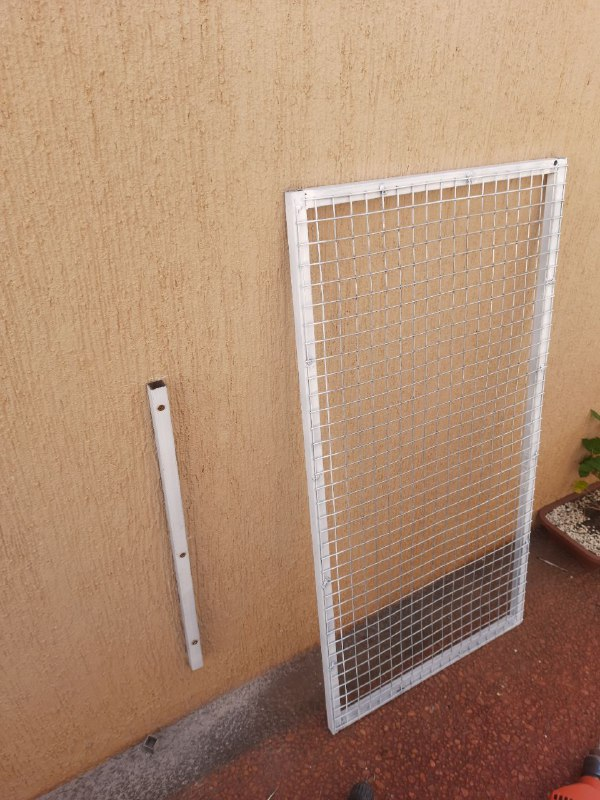 )
In the part where the doors would be, fasten the pipes on the wall, screw the hinges on them, thus leaving a gate, in other parts, fasten said bars so that they remain fixed.
! [image.png] (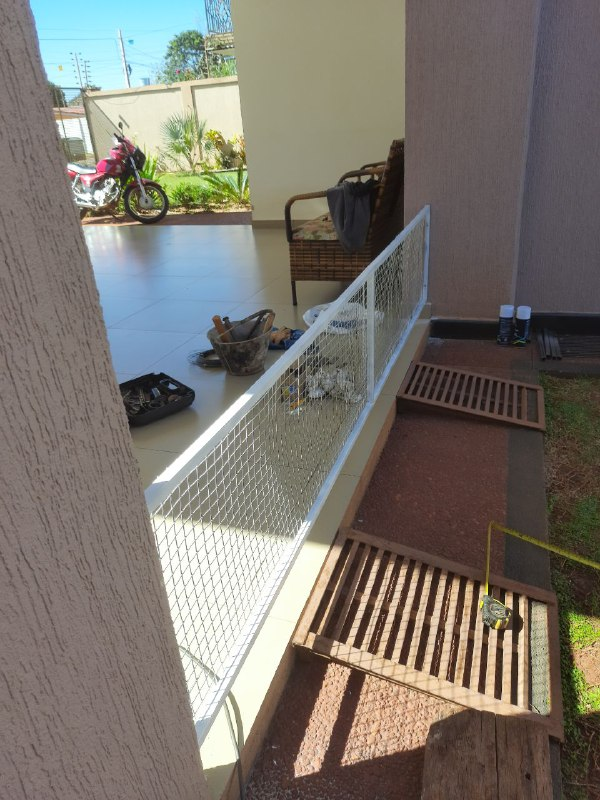 )
! [image.png] (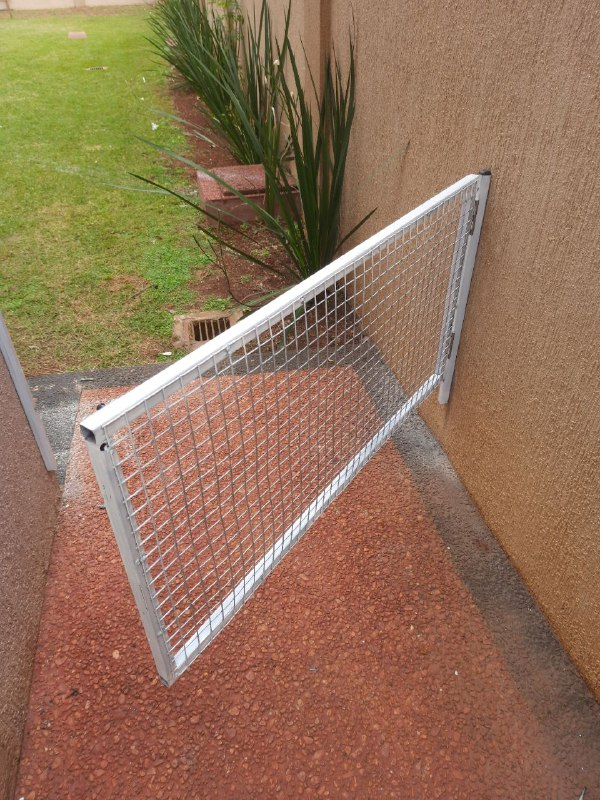 )
In the same way I did it in the other sector of the house, as can be seen in the photograph, I also tell them that after welding all the parts I painted them with white spray paint which were excellent.
! [image.png] (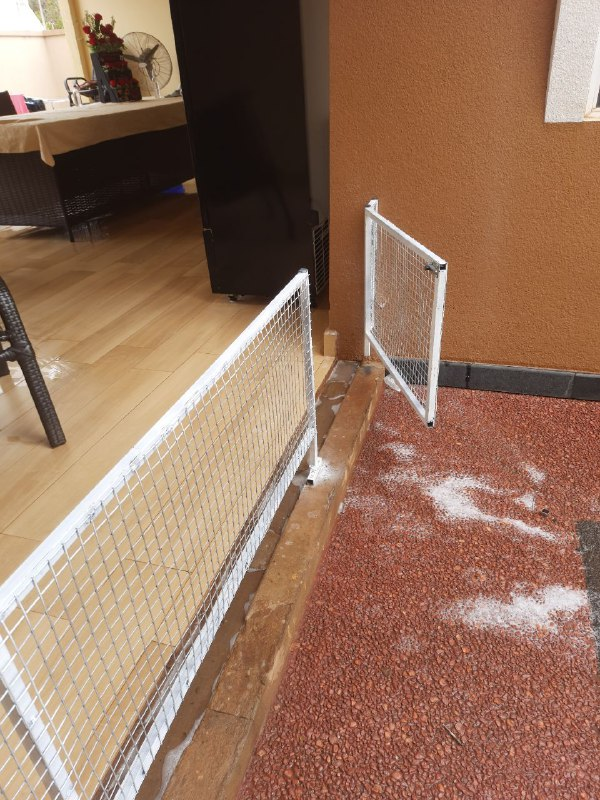 )
Well friends in this way culminate that the request of my friends so that their dogs do not mix, the truth is that it was done very well, as I always expose in my post, if everything we do, we do it with a lot of love and perseverance said work It goes well, also if it was to your liking I am waiting for your respective comments.
THANK YOU VERY MUCH FOR FOLLOWING AND READING ME, HAVE AN EXCELLENT DAY.