Hola a todos, mis amigos de esta gran comunidad de HIVE, también a todos los blogueros, que hacen que esta plataforma social y con los granos de arena de cada uno se va agrandando cada día mas, en esta ocasión, quiero compartir con ustedes una salida de pesca, lo cual nos fue bastante favorable en la pesca del pejerrey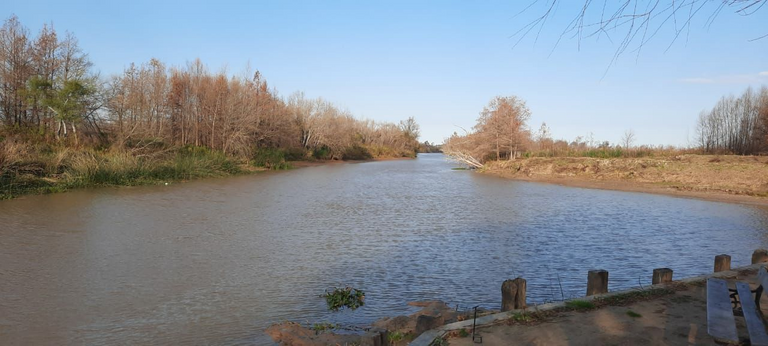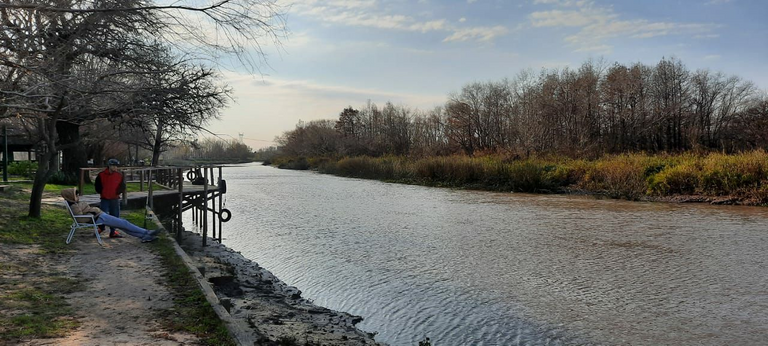 Como se observa en las fotos el día se hallaba esplendido, así que preparamos el equipo y a efectuar uno de los deportes preferidos en lo personal y de mis amigos de aventura.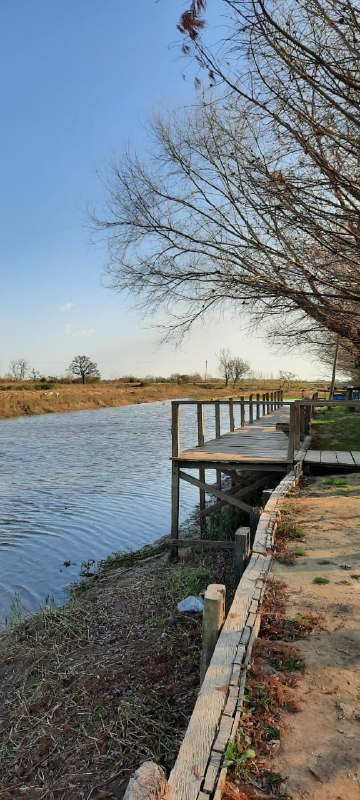 Como se puede ver en esta foto, el momento que se engancha un pez, la carnada utilizada eran dos, mojarritas o sea peces pequeños o lombrices, para este estilo de pesca se debe utilizar la misma con boyas como en este caso, en cada lineada a veces se coloca hasta tres anzuelos y se saca también hasta tres peces, los mismos cuando se enganchan son muy dóciles, a diferencia de otros peces, este no da pelea alguna, una ves que pico el anzuelo, lo sacamos del agua sin ningún esfuerzo.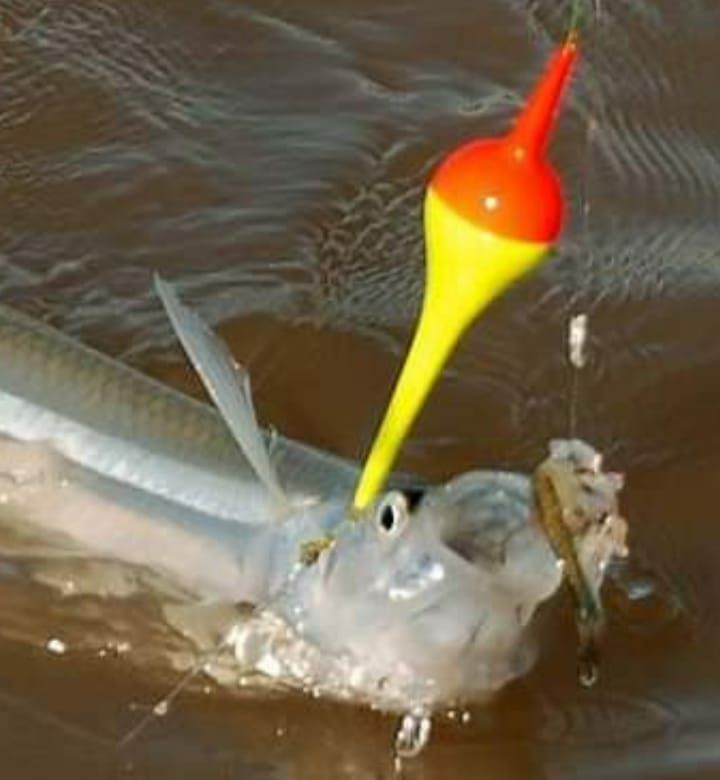 Es un pez con muchos nutrientes, la manera mas fácil de cocinarlos es al grille, se lo puede acompañar con puré de batata, de papa, ensaladas varias y en lo que mas es de mi agrado, con fideo al pesto o sea con albahaca, en temporadas de esta pesca, las piezas no suelen ser muy grandes, rondan de entre 25 a 45 centímetros.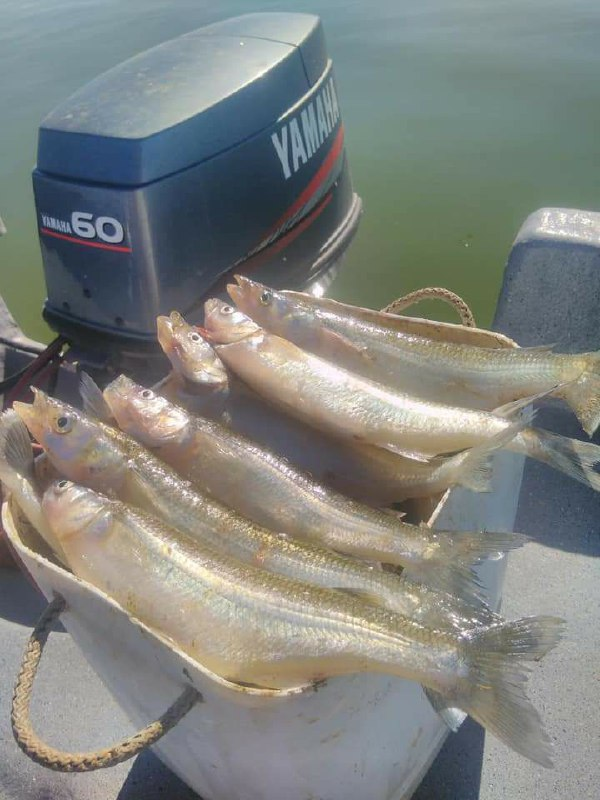 La verdad da gusto participar de esta pesca, son peces muy limpios y fácil de cocinarlos, se los abre al medio, se los coloca en una sarten con un poco de aceite de oliva, vuelta y vuelta y listo para degustarlo.
De haberles agradado lo explayado, no dejen de efectuar su apreciados comentarios.
MUCHAS GRACIAS POR SEGUIRME Y LEERME,QUE PASEN UN EXCELENTE DIA.
TRANSLATED TO ENGLISH.
Hello everyone, my friends in this great HIVE community, also all the bloggers, who make this social platform and with the grains of sand of each one, it is getting bigger every day, this time, I want to share with you a fishing trip, which was quite favorable for us in the silverside fishing
! [image.png] (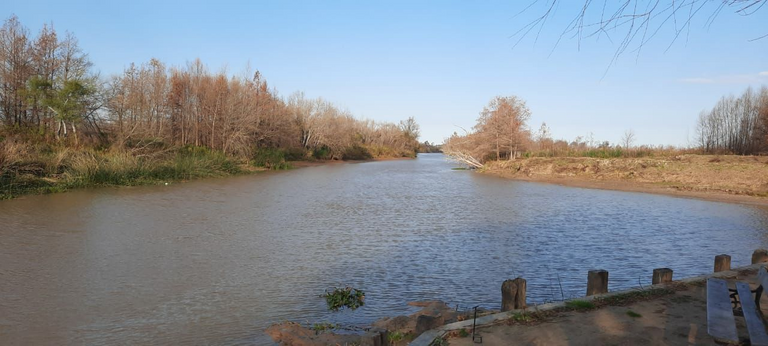 )
! [image.png] (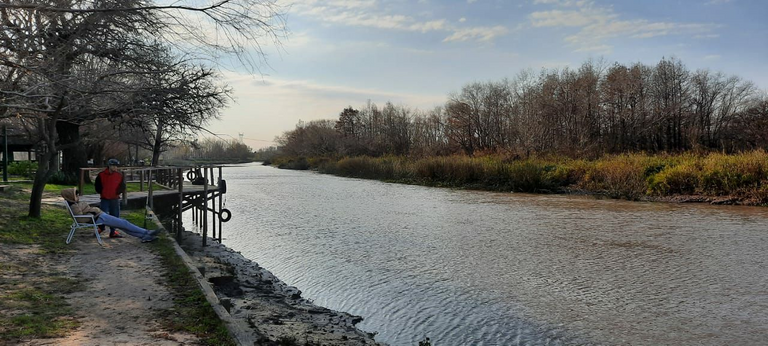 )
As can be seen in the photos, the day was splendid, so we prepared the equipment and started one of the favorite sports personally and that of my adventure friends.
! [image.png] (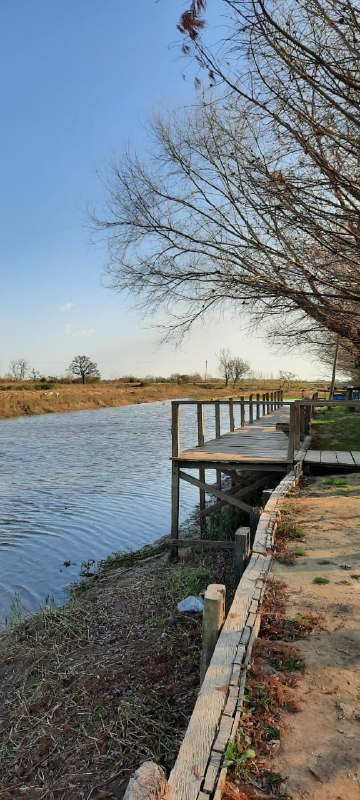 )
As you can see in this photo, the moment a fish is hooked, the bait used was two, small fish or worms, for this style of fishing it should be used with buoys as in this case, in each line Sometimes up to three hooks are placed and up to three fish are also removed, they are very docile when hooked, unlike other fish, this one does not give any fight, once I hit the hook, we remove it from the water without any effort .
! [image.png] (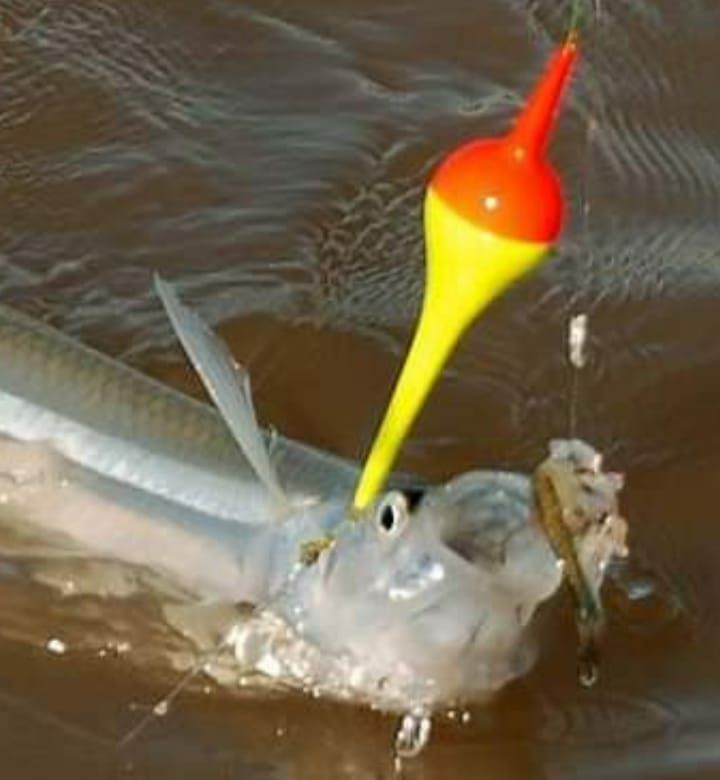 )
It is a fish with many nutrients, the easiest way to cook them is grilled, it can be accompanied with mashed sweet potatoes, potatoes, various salads and what I like the most, with pesto noodles or basil, In seasons of this fishing, the pieces are not usually very large, they are around 25 to 45 centimeters.
! [image.png] (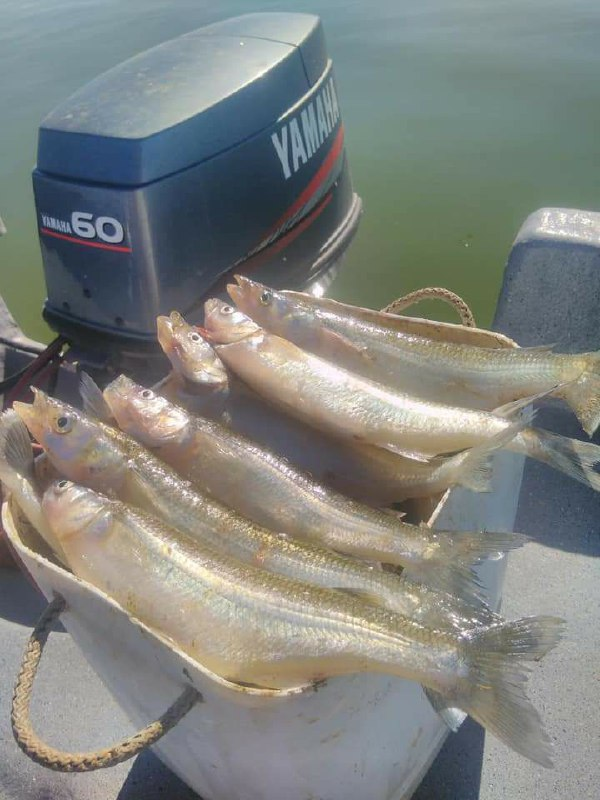 )
The truth is, it is a pleasure to participate in this fishing, they are very clean and easy to cook fish, you open them in the middle, place them in a pan with a little olive oil, round and round and ready to taste.
If you have liked the elaboration, do not stop making your appreciated comments.
THANK YOU VERY MUCH FOR FOLLOWING AND READING ME, HAVE AN EXCELLENT DAY.