Hola a todos los componentes de esta gran comunidad, gracias le doy al SEÑOR DIOS por un día mas de vida y también a ustedes, quienes hacen que esta rueda gigante siga girando y ojala nunca se termine de girar, porque de esa manera seguiremos interactuando y también subsistiendo en esta vida, por eso hoy quiero compartir con ustedes este post, el cual se trata de hermosear el bajo mesada y la parte de la parrilla, la cual la han visto en publicaciones anteriores.
Bueno como se ve en la foto, lo primero es colocar la madera en los bordes de la parte que haría las puertas, de esa manera quedaría como marcos, luego una ves tomada las medidas correspondientes, comiendo el armado de las puertas antes mencionadas.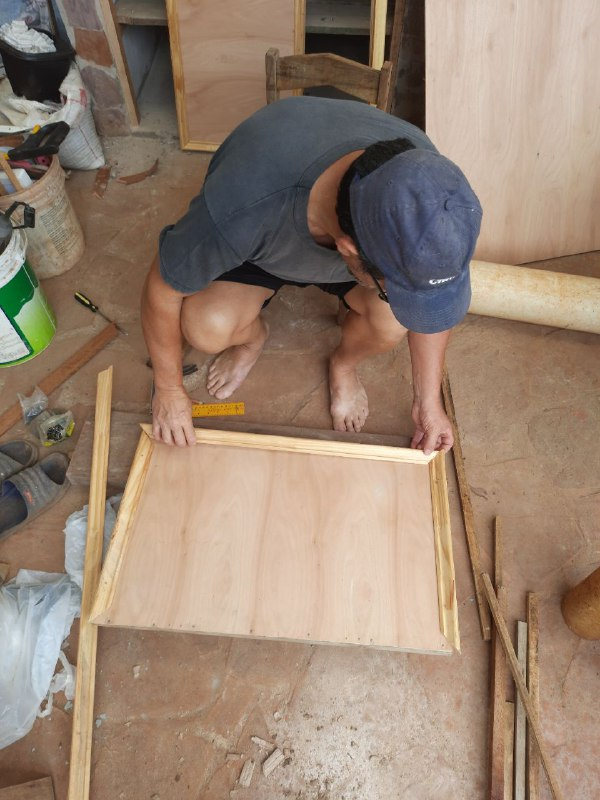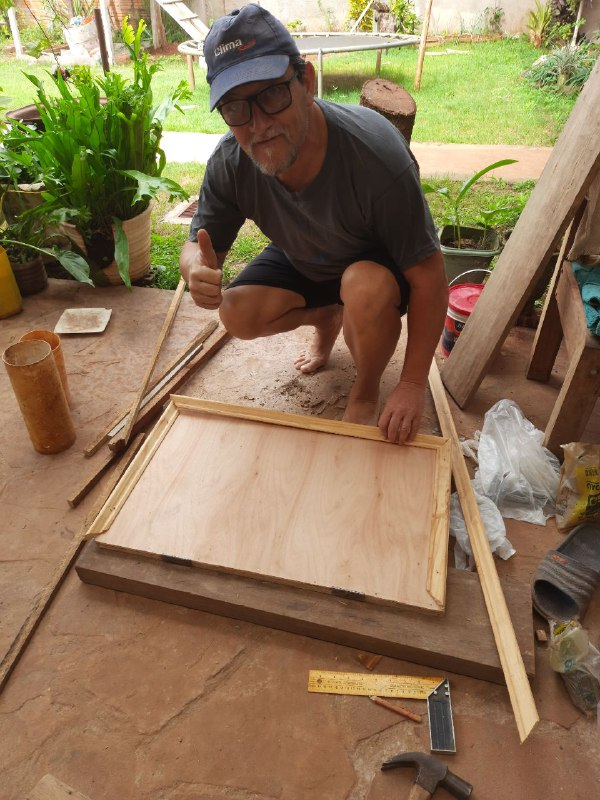 Como se ve en esta foto, luego de tener la puerta, le coloco lo que seria el contramarco de las mismas, que como ven queda y le da una mejor imagen.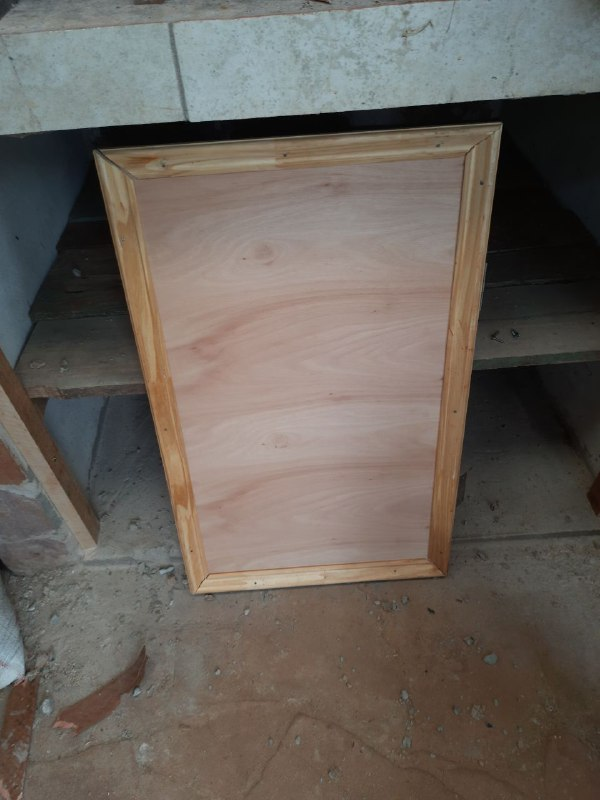 Bueno en esta foto se ve un poco adelantado de como va quedando las puertas, esta es la parte de la parrilla, amigos para llegar a esa tonalidad o sea el color de las mismas, le pase dos manos de barniz con tonalidad de cedro, como ven queda muy bello.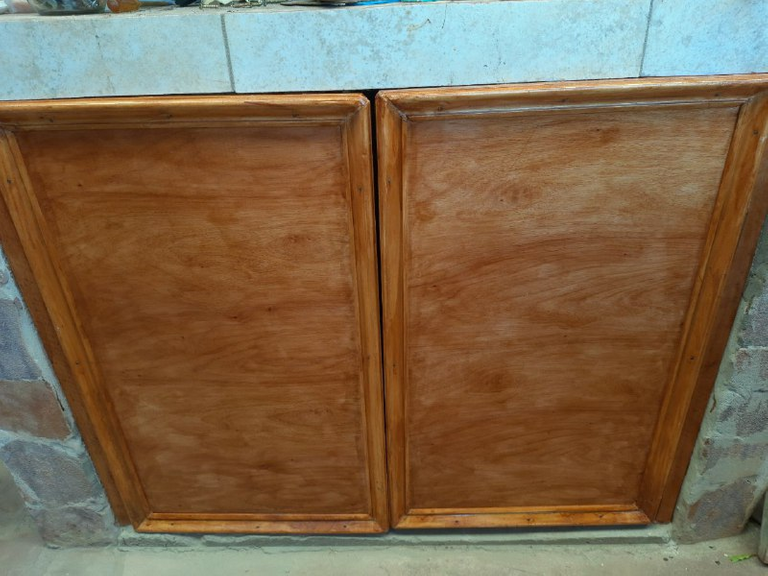 Esta seria la parte del bajo mesada, la cual la construir pegada a la parrilla, de esa manera le doy mas utilidad y mejor uso, cada ves que haría un sabroso asado.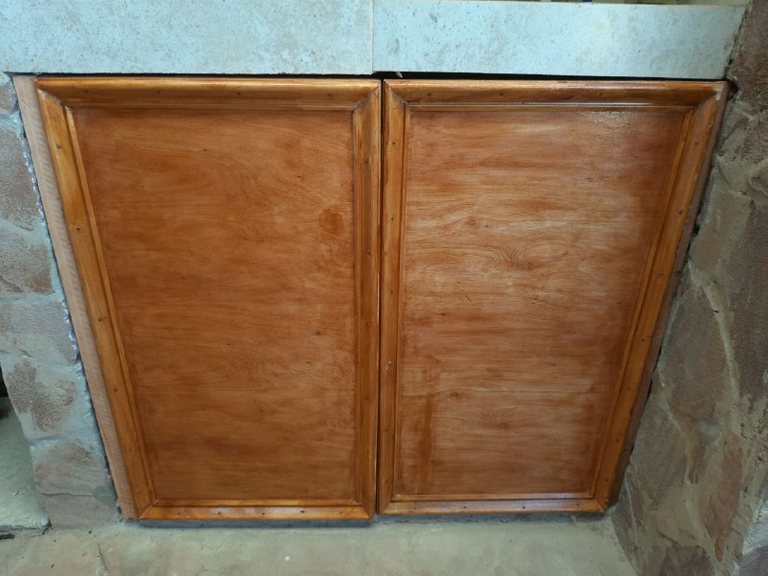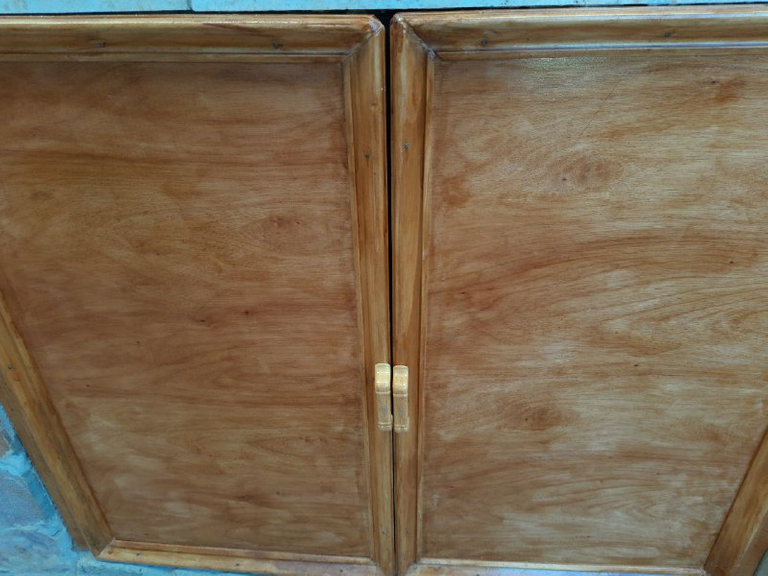 Todo es un proceso, en el cual como siempre les digo, si todo lo que hacemos lo hacemos como mucho amor y perseverancia, sale muy bien, como el proceso del armado, pintado y colocada dichas puertas en las cuales les coloque también unas manijas , de esa manera su apertura se hace mas fácil y queda mas prolijo.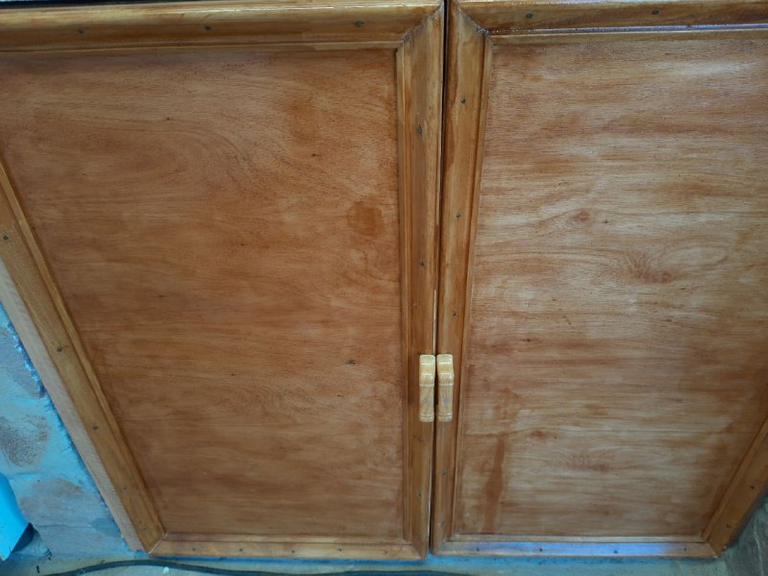 Así queda hasta ahora, a futuro tengo mas terminaciones que hacer, para quede perfectamente como corresponde, la verdad son detalles, pero todo tiene su costo y tiempo, de todas maneras, este trabajo realizado hasta ahora es un incentivo para todos aquellos que quieran construir una parrilla, si lo hacemos despacio y como lo dije con amor y perseverancia, va a quedar excelente.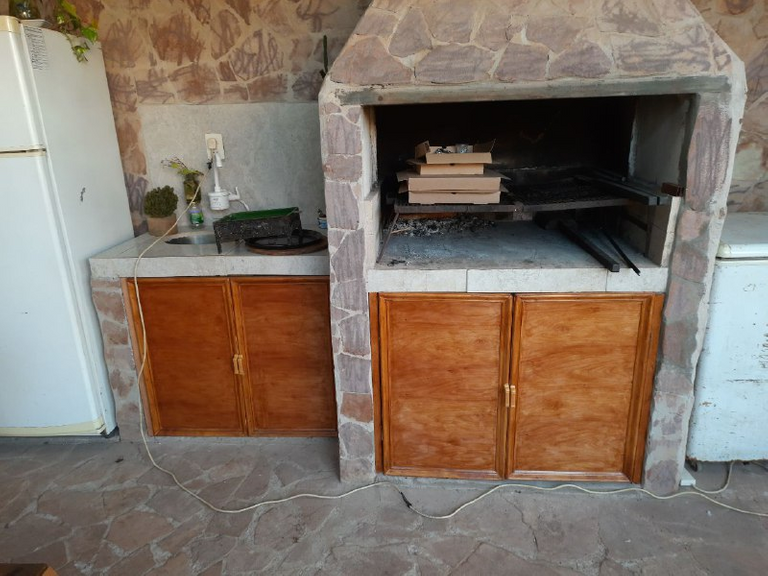 De tal manera que al publicar esta forma de construir dichas puertas, si todo esto es de sus agrados, no duden en dejar y explayar sus comentarios y tambien dejar sus votos.
QUE TENGAN UN EXCELENTE COMIENZO DE SEMANA, QUE SEA CON MUCHA SALUD.
TRANSLATED IN ENGLISH.
Hello to all the components of this great community, I thank the LORD GOD for one more day of life and also to you, who make this giant wheel continue to turn and hopefully it will never finish turning, because in that way we will continue to interact and also subsisting in this life, so today I want to share with you this post, which is about beautifying the low counter and the part of the grill, which you have seen in previous publications.
Well, as seen in the photo, the first thing is to place the wood on the edges of the part that would make the doors, that way it would look like frames, then once the corresponding measurements are taken, eating the assembly of the aforementioned doors.
! [image.png] (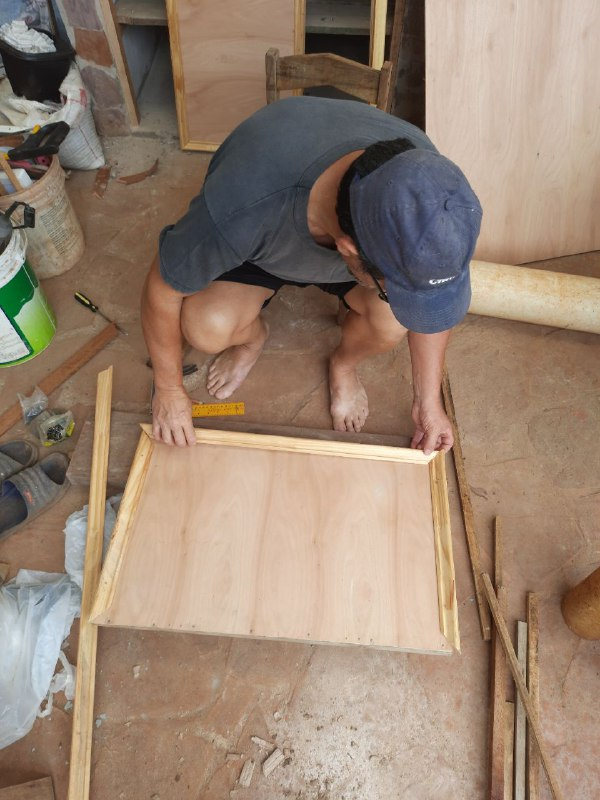 )
! [image.png] (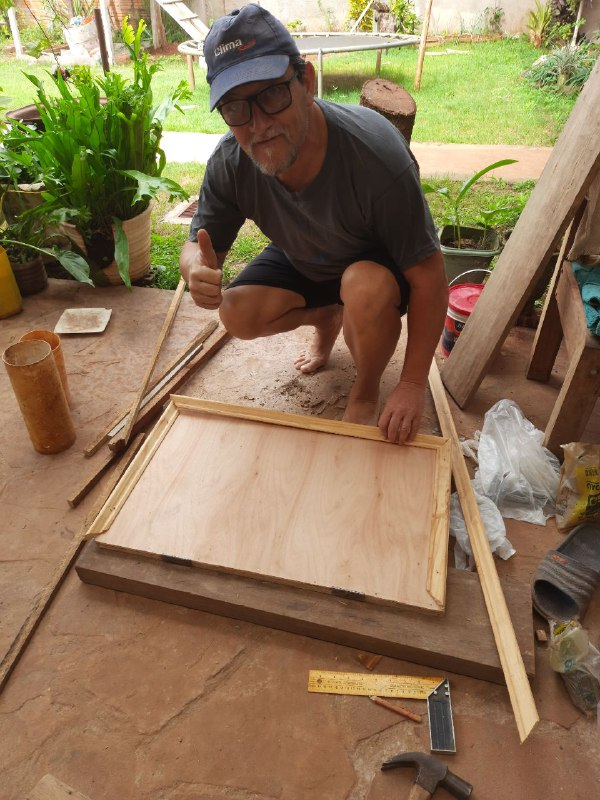 )
As you can see in this photo, after having the door, I put what would be the counterframe of the same, which as you see it is and gives a better image.
! [image.png] (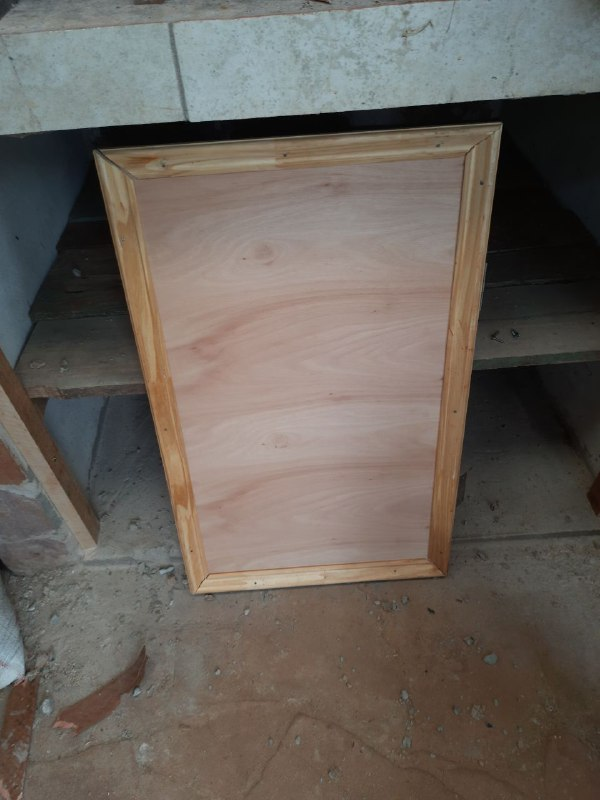 )
Well in this photo you can see a bit ahead of how the doors are being, this is the part of the grill, friends to get to that tonality that is the color of them, I passed two coats of varnish with cedar tonality, like Come, it is very beautiful.
! [image.png] (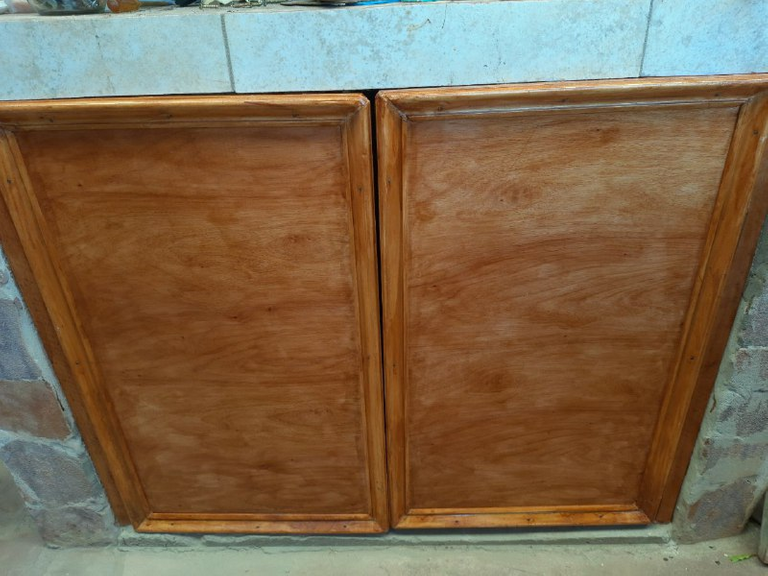 )
This would be the part of the under table, which I will build attached to the grill, that way I give it more utility and better use, every time I would make a tasty barbecue.
! [image.png] (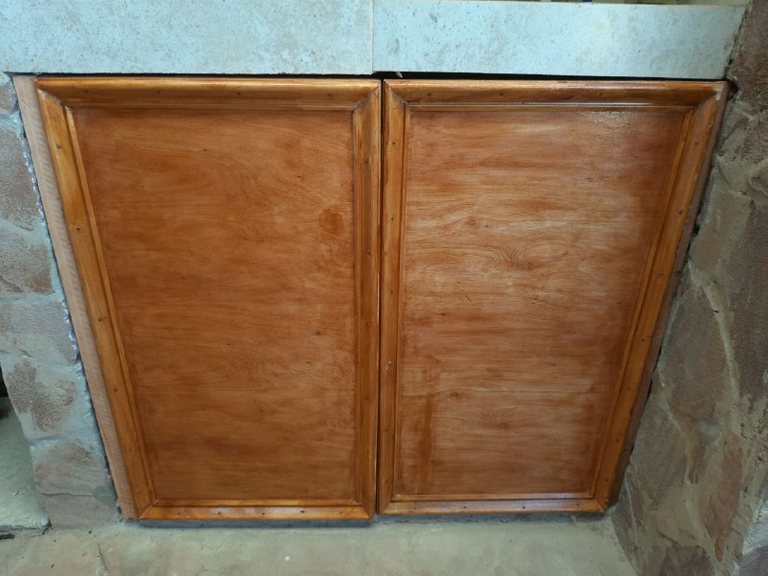 )
! [image.png] (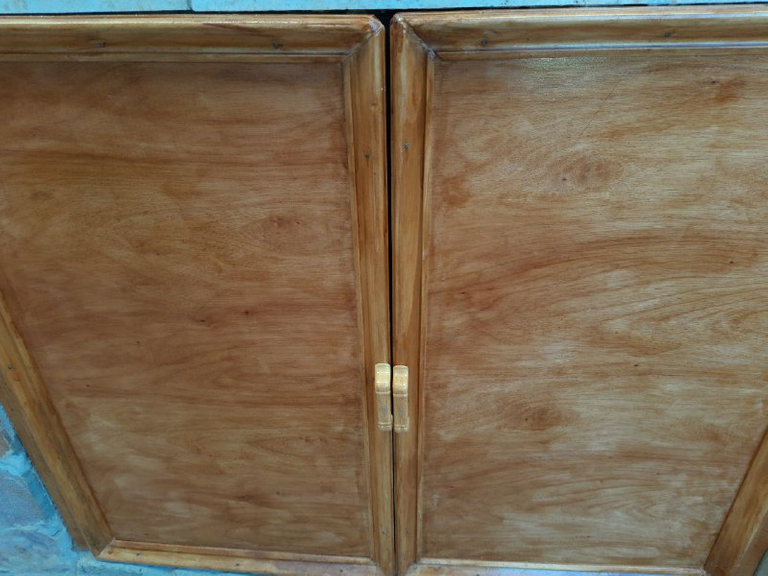 )
Everything is a process, in which, as I always tell you, if everything we do we do with a lot of love and perseverance, it turns out very well, such as the process of assembling, painting and placing said doors on which I also put handles, in this way its opening becomes easier and it is neater.
! [image.png] (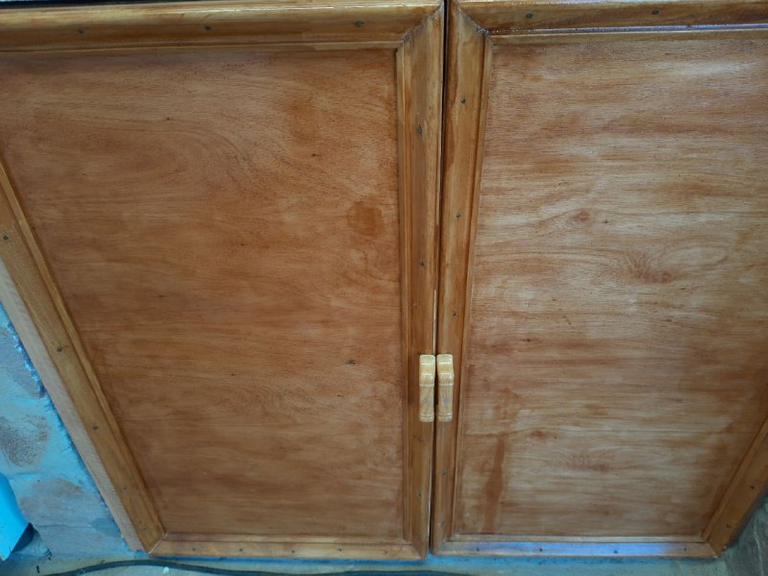 )
So it remains until now, in the future I have more finishes to do, to be perfectly as it corresponds, the truth are details, but everything has its cost and time, in any case, this work done so far is an incentive for all those who want to build a grill, if we do it slowly and as I said with love and perseverance, it will be excellent.
! [image.png] (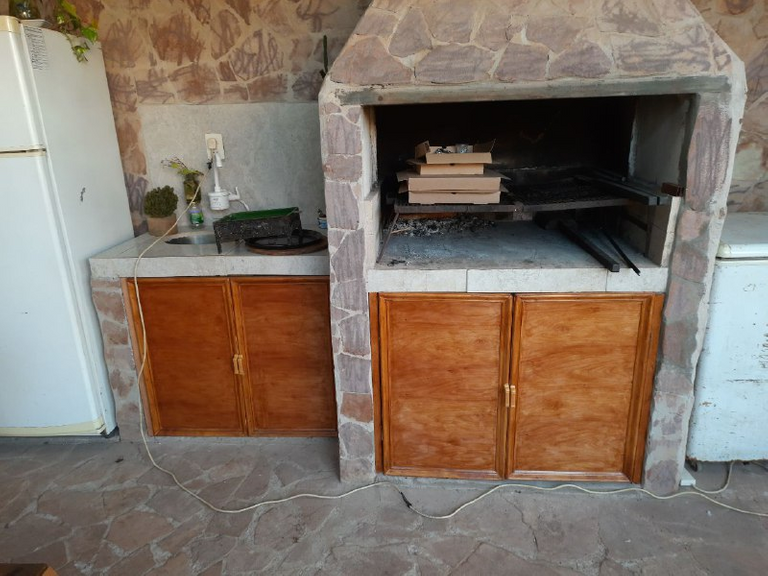 )
In such a way that when publishing this way of building said doors, if all this is to your liking, do not hesitate to leave and expand your comments and also leave your votes.
HAVE AN EXCELLENT START TO THE WEEK, LET IT BE WITH GREAT HEALTH.