Hola a todos, buen comienzo de fin de semana, siendo hoy viernes, por razones personales tengo que viajar a la provincia de CORDOBA-ARGENTINA, la verdad amigos, tratare de hacerles llegar en mis publicaciones referente al viaje, en la medida que pueda.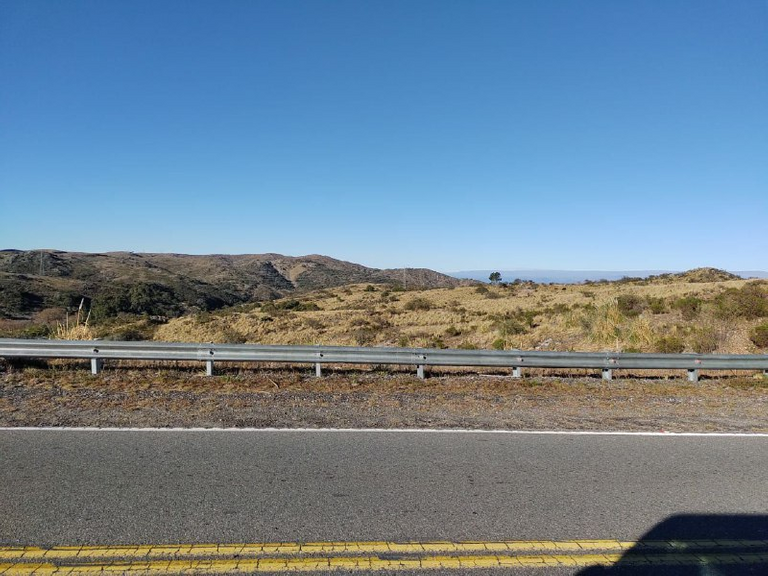 Lo que se ve en estas fotos son los paisajes aledaños a la ruta en la cual me estoy desplazando en bus, como ven es una zona de mesetas, con el horizonte el cual presenta algunos picos mas elevados de montañas.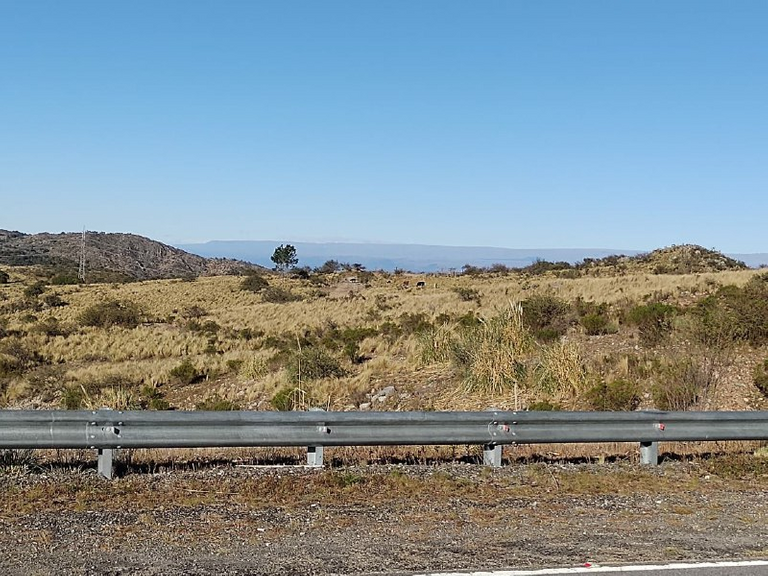 No es mucho lo que se puede observar, hacia el horizonte, por la niebla que se levanta, hacia el mismo, pero si deja ver lo que nos muestra nuestra madre NATURALEZA, lo cual es la máxima creación de nuestro SEÑOR DIOS.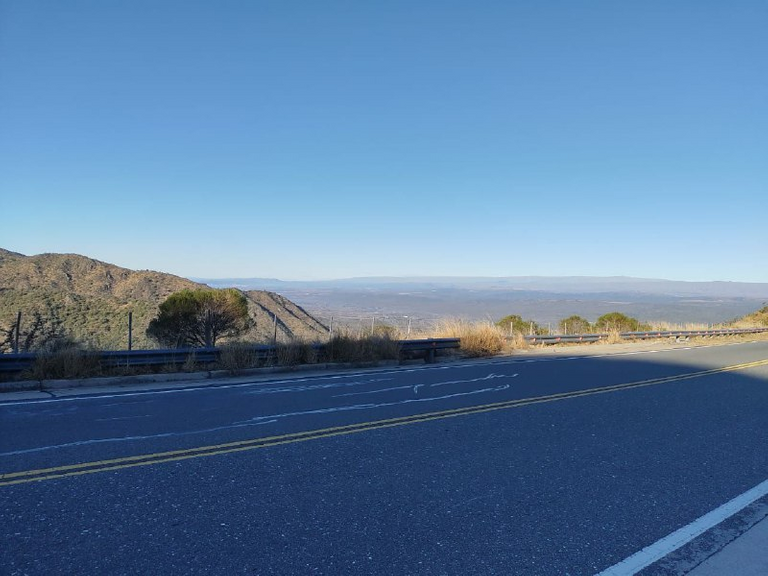 Solamente por ahora les puedo mostrar lo que seria esta ruta, la cual es muy tranquila para circular, además la misma se encuentra muy bien, lo digo por la construcción de la misma, asimismo parece interminable, solamente se escucha el sonido del motor del bus, lo cual se torna un poco monótono, pero a la ves muy agradable, por la tranquilidad que se absorbe en el interior del mismo-bus-, también por el resto de los pasajeros.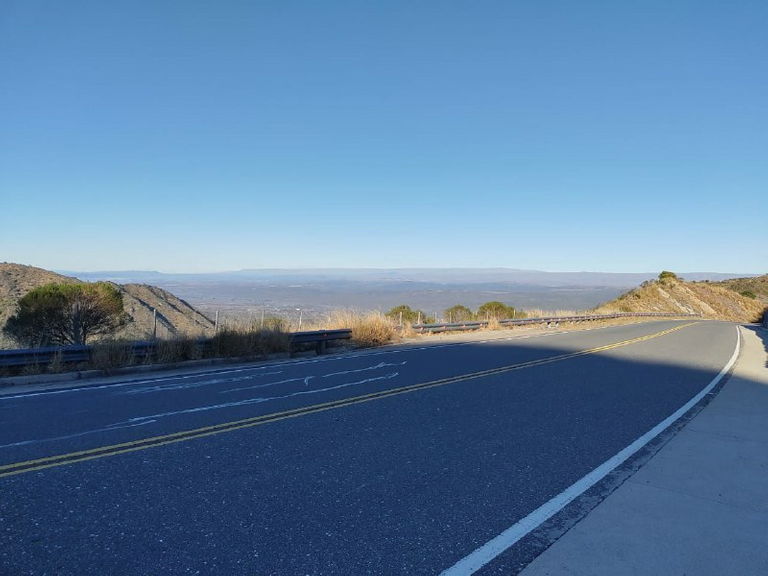 Bueno amigos, por ahora es todo esto que les puedo hacer llegar mediante esta post, no obstante estaré publicando mas paisajes de esta hermosa provincia, por lo tanto si les agrado este post, no dejen de escribir sus comentarios.
MUCHAS GRACIAS POR SEGUIRME Y LEERME.
TRANSLATED TO ENGLISH.
Hello everyone, good start to the weekend, being today Friday, for personal reasons I have to travel to the province of CORDOBA-ARGENTINA, the truth friends, I will try to send you in my publications regarding the trip, as far as I can.
! [image.png] (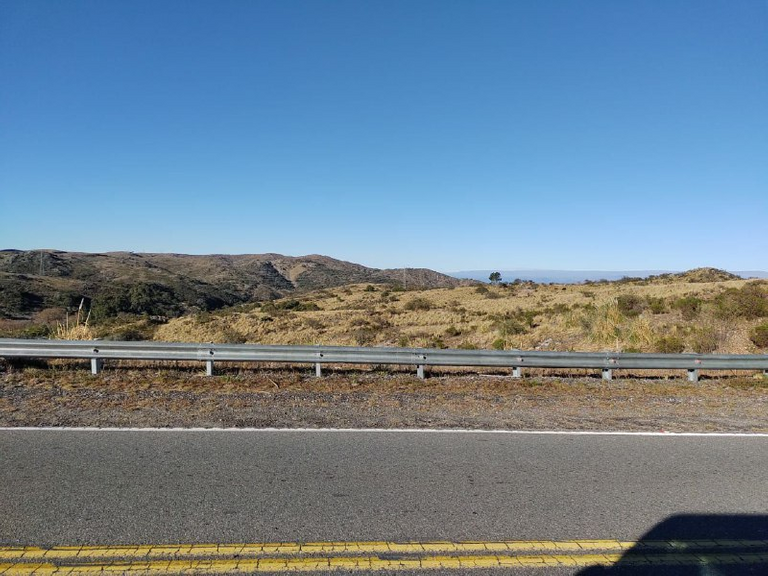 )
What can be seen in these photos are the landscapes surrounding the route in which I am traveling by bus, as you can see it is an area of ​​plateaus, with the horizon which has some higher mountain peaks.
! [image.png] (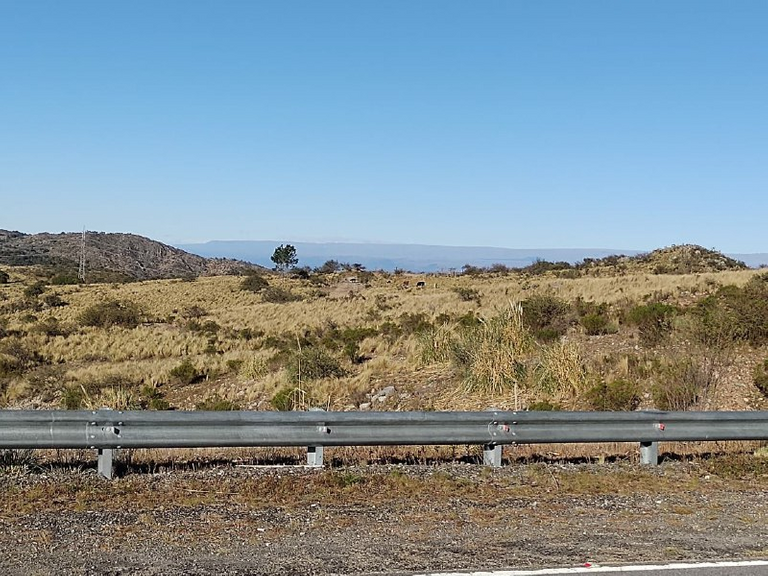 )
It is not much that can be observed, towards the horizon, by the fog that rises, towards it, but if it lets us see what our mother NATURE shows us, which is the maximum creation of our LORD GOD.
! [image.png] (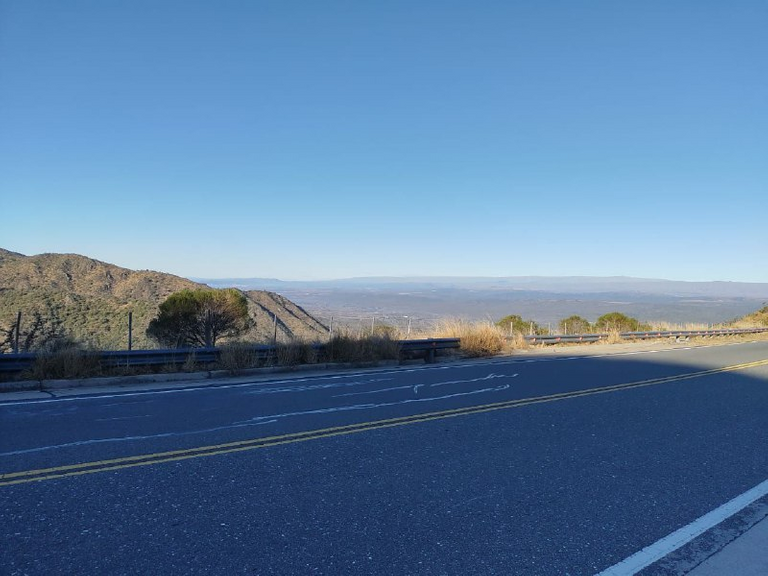 )
Only for now I can show you what this route would be, which is very quiet to circulate, also it is very good, I say it because of the construction of it, it also seems endless, only the sound of the bus engine is heard , which becomes a bit monotonous, but at the same time very pleasant, due to the tranquility that is absorbed inside the same-bus-, also by the rest of the passengers.
! [image.png] (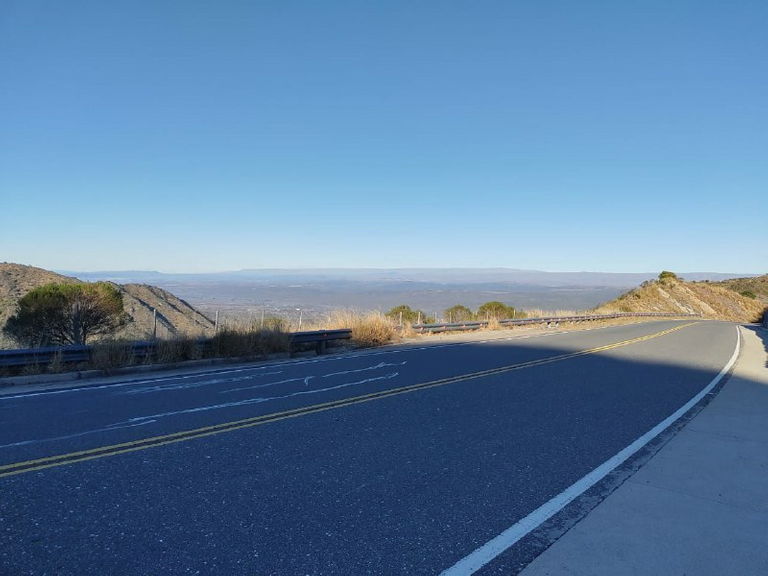 )
Well friends, for now is all this that I can send you through this post, however I will be publishing more landscapes of this beautiful province, therefore if you like this post, do not stop writing your comments.
THANK YOU SO MUCH FOR FOLLOWING AND READING ME.