January is ending and it has been a great show in the world of cryptocurrencies, many returned to the issues that they had believed failure and others have increased their wealth exponentially. Now a new month begins and we want to know what will happen in this fascinating world of cryptocurrencies.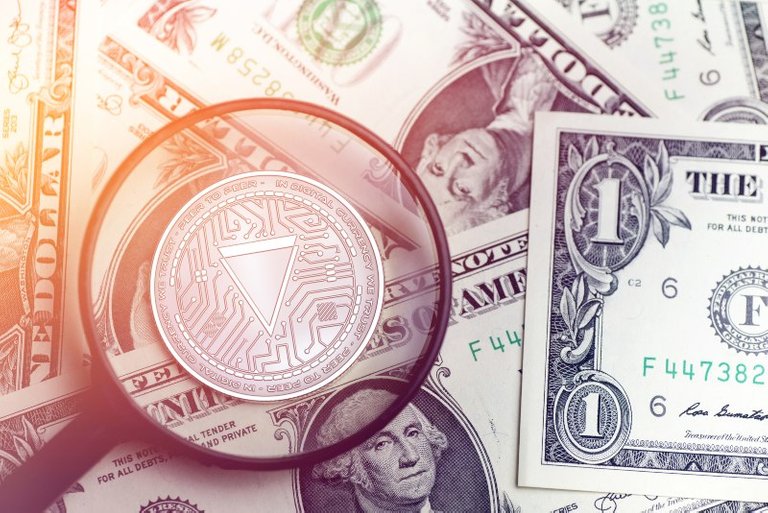 Link
That is why we will see some of the most promising altcoins to invest in this coming month, (This is just a personal opinion and should NOT be taken as advice.)
I faithfully believe that after BTC the altcoin par excellence is ETH.
According to the market value it is second, its price oscillates in $ 1,350 and with a capitalization greater than 150 million.
We know that this is the second largest cryptocurrency on the market due to its use cases.
Many of the cryptocurrencies are hosted on the ETH network using their smart contracts. In addition, several projects are expected on this network which can make its price rise to approximately $ 1800.
---
The Elrond coin (EGLD) is a small altcoin but its price has increased in January, but what stands out this coin is its very attractive project, it plans to create a financial system that carries out transactions almost instantaneously while maintaining stable inflation and that this is use globally.
For this, a financial application called Maiar is being launched that allows these transfers worldwide.
This application is adequate since it does not request personal information, these days this App is launched, according to studies this altcoin can go from $ 65 to $ 85. in the near future.
---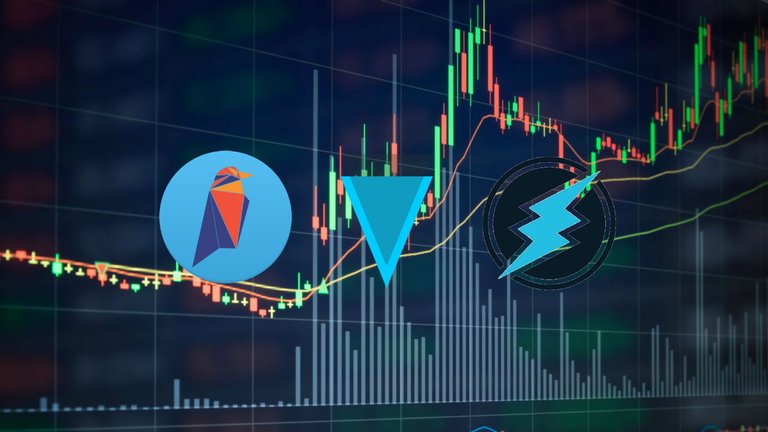 XVG Verge, this small capitalization coin is under scrutiny as a possible upward trend due to its halving in May 2020, this definitely makes its value rise. the next halving of this coin is expected to occur in September.
---
I am NOT an analyst but these are the currencies in which I am going to bet for this new month, I would like to know your projection of 2021 in terms of cryptocurrencies.
---
---
Ya termina Enero y ha sido un gran espectáculo en el mundo de las criptomonedas, muchos volvieron a los asuntos que habían creído fracaso y otros han incrementado sus riquezas de manera exponencial. Ahora comienza un nuevo mes y queremos saber que es lo que ocurrirá en este fascinante mundo de las criptomonedas.
Es por ello que veremos algunas de las altcoins mas prometedoras para invertir en este mes entrante, (Esto es solo una opinión personal NO debe tomarse como como asesoría.)
Creo fielmente que despues de BTC la altcoin por excelencia es ETH.
Segun el valor de mercado está segunda, su precio oscila en $1350 y con una capitalizacion mayor a 150 millones.
Sabemos que esta es la segunda criptomoneda mas grande del mercado debido a sus casos de uso.
En la red de ETH se alojas muchísimas de las criptmonedas utilizando sus contratos inteligentes. Ademas sobre esta red se esperan variosproyecto los cuales pueden hacer que su precio se eleve hasta los $1800 aproximadamente.
---
La moneda Elrond (EGLD) es una pequeña altcoin pero su precio ha aumentado en enero, pero lo que destaca esta moneda es su proyecto tan atractivo, planea crear un sistema financiero que realice transacciones de manera casi intantáneas manteniendo la inflación estable y que esto se utilice a nivel mundial.
Para ello se está lanzando una aplicación financiera llamada Maiar que permiten estas transferencias a nivel mundia.
Esta aplicación es adecuada ya que no solicita información personal, en estos días se lanza esta App, segun estudios esta altcoin puede pasar de $65 a $85. en un futuro cercano.
---
XVG Verge, esta moneda de baja capitalización está en lamira como posible tendencia a la suba debido a su halving en mayo del 2020, esto hace que definitivamente su valor suba. se prevee que el próximo halving de esta monea se produzca en septiembre.
---
NO soy un analísta pero estas son las moneda en las que voy a apostar para este nuevo mes, me gustaría conocer su proyección de 2021 en cuanto a las criptomonedas.