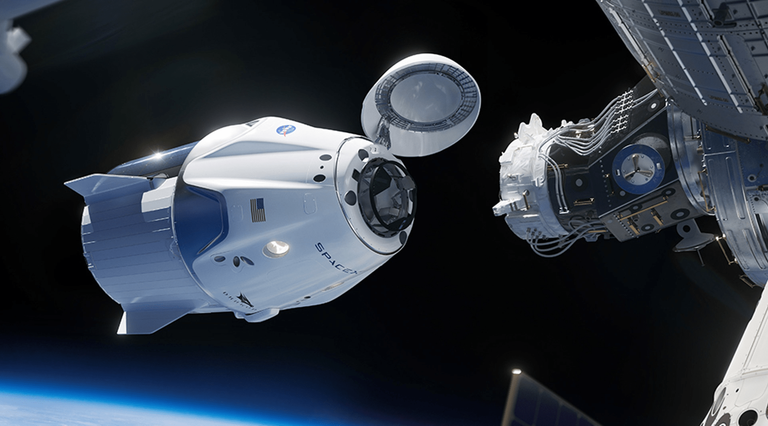 LINK
When we talk about Tesla, or SpaceX lately we refer to the rise of Dogecoin or other cryptocurrencies, this time SpaceX is on the lips of many due to the success in its most recent mission.
NASA conducts manned missions together with SpaceX spacecraft owned by Elon Musk, recently astronauts had been sent to the space station aboard a reusable "Falcon9" rocket.
The 4 astronauts returned in the Dragon capsule in a more open night descent, after 6 months of work in orbit on the Crew-1 space station.
It is claimed that this is one of the first manned trips to space for commercial purposes, this possibility is becoming more accessible with the passage of time and the advancement of technology.
---
ESPAÑOL
---
LINK
Cuando hablamos de Tesla, o SpaceX últimamente nos referimos a la suba de Dogecoin u otras criptomonedas, en esta ocasión SpaceX está en boca de muchos debido al éxito en su misión mas reciente.
La NASA realiza misiones tripuladas junto con naves de SpaceX propiedad de Elon Musk, recientemente astronautas habían sido enviados a la estación espacial a bordo de un cohete reutilizable "Falcon9".
Los 4 astronautas regresaron en la cápsula Dragón en un descenso nocturno en mas abierto, despues de 6 meses de trabajo en órbita en la estación espacial Crew-1.
Se afirma que esta es uno de los primeros viajes tripulados al espacio con fines comerciales, esta posibilidad se está haciendo mas accesible con el paso del tiempo y el avance de la tecnología.
Gracias por pasar.