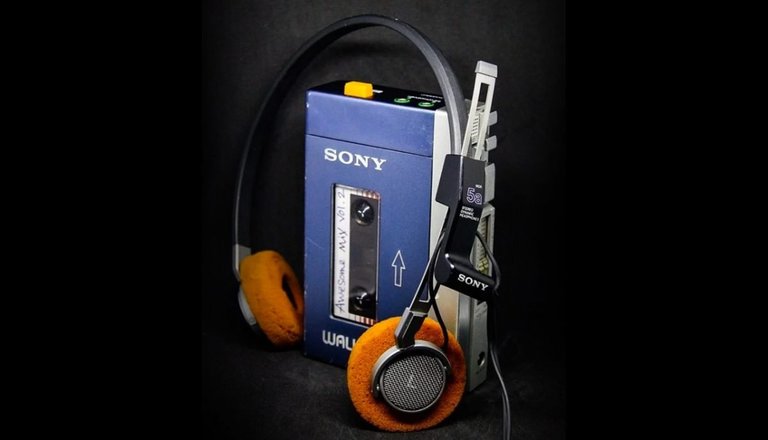 LINK
Continuing with the Cassette phenomenon, we arrive in the 80's decade in which the use of this device was magnified due to the appearance of the "Walkman".
This is a portable player, a portable cassette player powered by "batteries" that allowed you to listen to the cassettes with headphones, you could take the music anywhere and at any time, this added to the blank cassettes that you could record music desired boosted its popularity.
Later, these Walkmans incorporated AM / FM radio, increasing the functions and massing its use, the automobiles also incorporated cassette players. For more than 20 years the cassette became the recording and reproduction medium par excellence, technology improved the sound quality of these devices.
During the boom of these devices, quantities of accessories and technologies were created that allowed selecting types of audio input, noise reduction or other options that made it the most advanced in recording and reproduction by then.
---
ESPAÑOL
---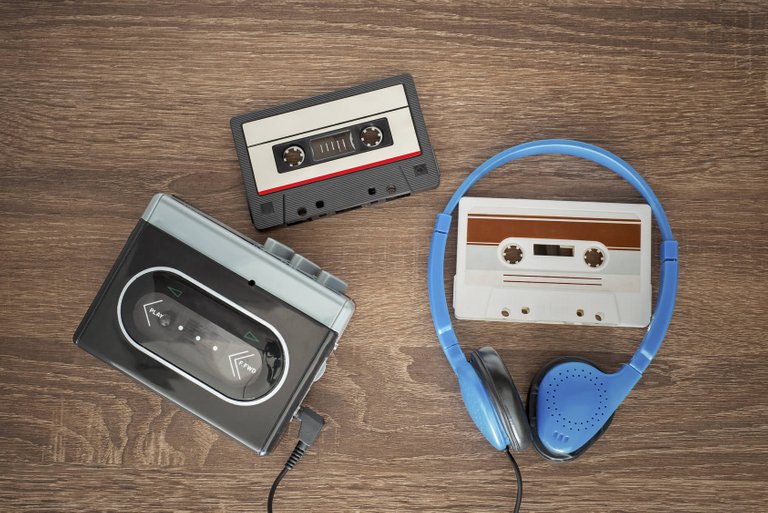 LINK
Continuando con el fenómeno del Cassette llegamos a los años 80´década en la que de magnificó el uso de este dispositivo debido a la aparición del "Walkman".
Este es un aparato reproductor portátil, un reproductor de cassette portátil alimentado a "pilas" que permitía escuchas los cassettes con audífonos, se podía llevar la música en cualquier lugar y en cualquier momento, esto sumado a los cassettes vírgenes que se podía grabar la música deseada impulsó la popularidad del mismo.
Mas tarde estos Walkman incorporaron radio AM/FM aumentando las funciones y masificando su uso, también los automóviles incorporaron reproductores de cassettes. Por mas de 20 años el cassette se convirtió en el medio de grabación y reproducción por excelencia, la tecnología mejoraba la calidad de sonido de estos dispositivos.
Durante el auge de estos dispositivos se crearon cantidades de accesorios y tecnologías que permitían seleccionar tipos de entrada de audio, la reducción de ruidos u otras opciones que hacían de ello lo mas avanzado en grabación y reproducción para entonces.