Hi all!
After a long vacation, I came back to realize there was only 20 hours remaining for the LMAC/STEMsocial collaboration competition >.<
I was super into the idea and, well, the results you can see below.
I want to add that since I was not fully caught up on the Copyright rules for the competition, I used some images under Creative Commons which may not pass the regulations, so I've made a second, less fun version (first image), and for your own enjoyment the original concept is also in this post (second image).
It's so disappointing the imagine of Fritz Zwicky is CC4.0! This is such a fun picture of him, the man who first described dark matter! Nevertheless, I think both images are kinda cool. Carl Sagan is a pretty good alternative :D
Take a look!
---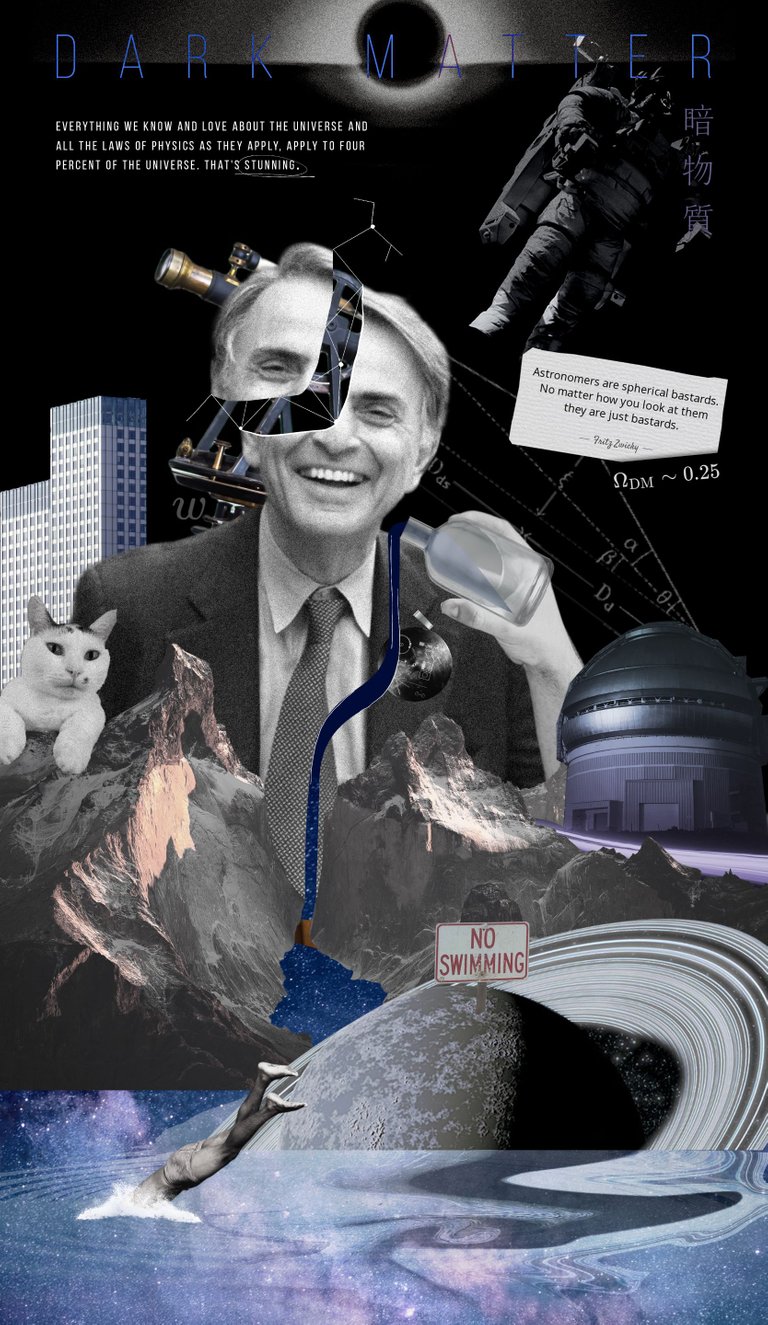 Official entry to LMAC!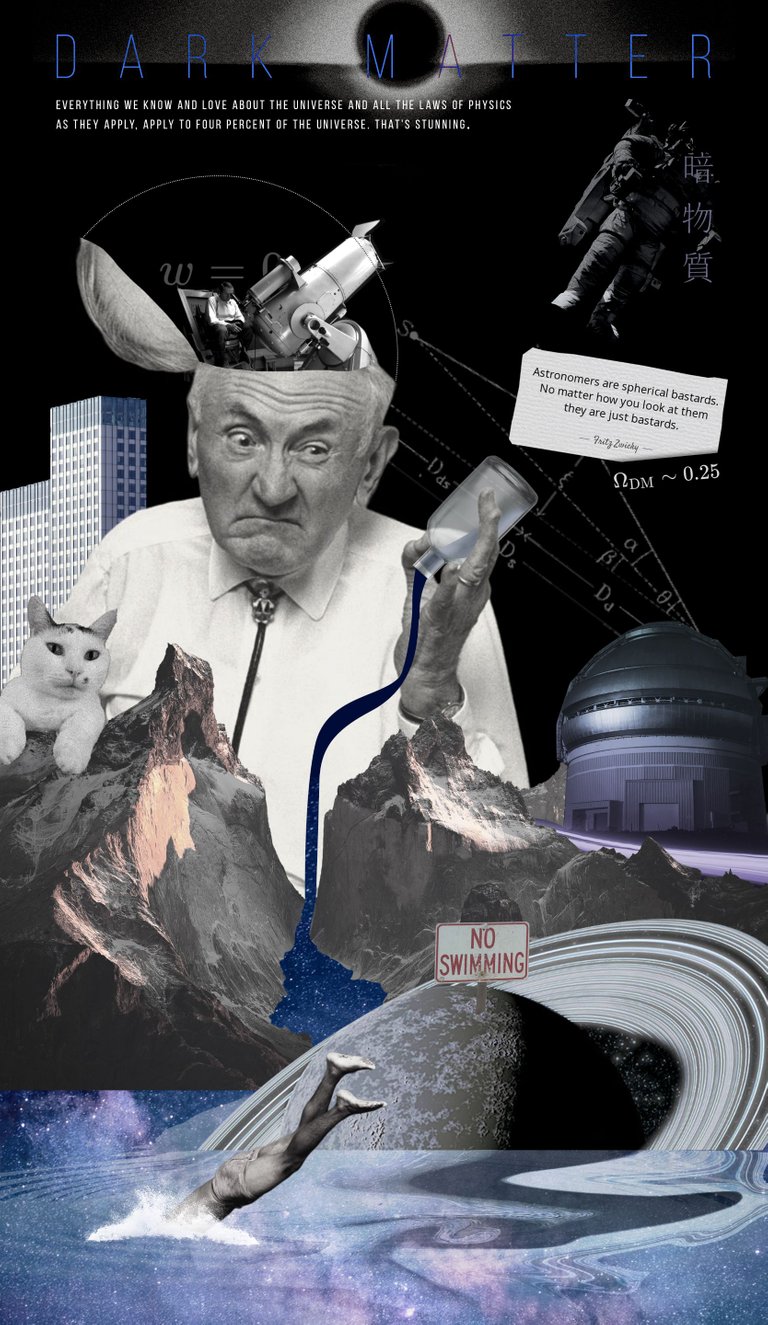 Second image with CC4.0 licensed image, not being entered into the competition.
---
Quick context
The quote at the top is from Neil deGrasse Tyson. It's really thought provoking, so it fits really well here!

If you look carefully, Zwicky (picture 2) has a young Zwicky inside his head, staring into space!

The galaxy pouting out of the bottle is being bent by the gravity of big Zwicky, kind of like the gravitational lensing effect scientists can observe around Dark Matter, according to @lemouth.

The equations, well, I don't understand them. But I know the Schwarzschild radius is in there, alongside the formula to show the angle of deflection in gravitational lensing. And, something about density or amount of dark matter in the Universe (about 25%)

Carl Sagan in the official entry is wearing the golden record as a pin badge! Which is now somewhere outside our solar system on Voyager 2
---
Below are the images I used and their sources according to the whitelisted sites:
Image Sources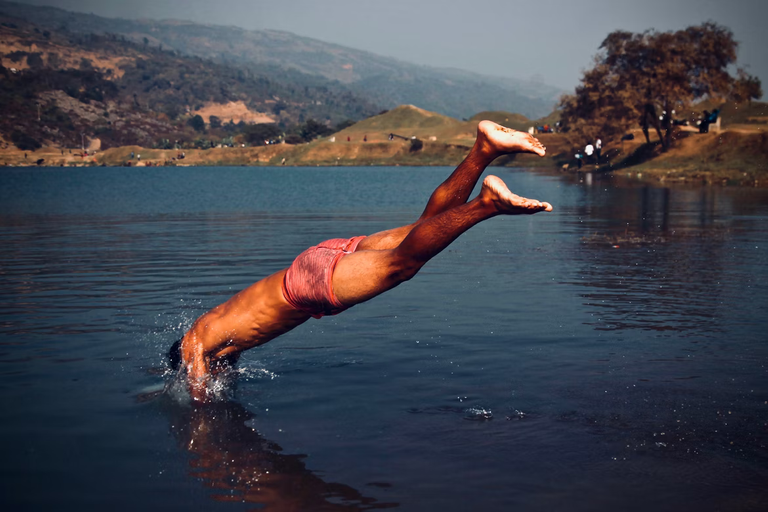 Source: Unsplash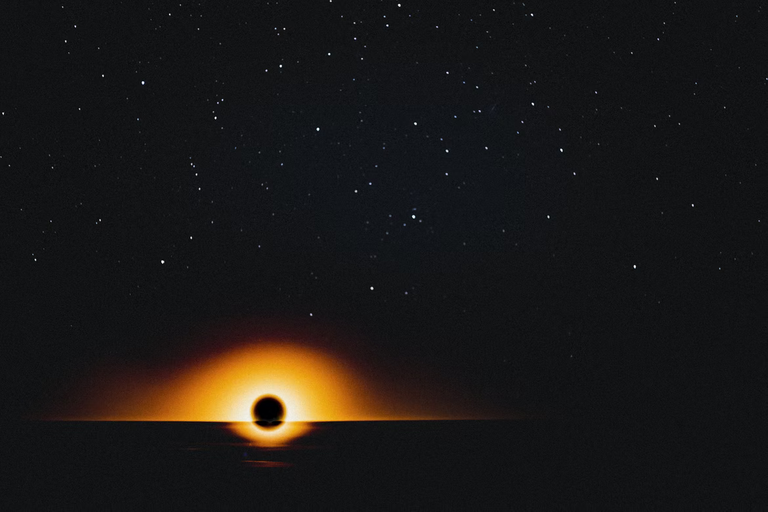 Source: Unsplash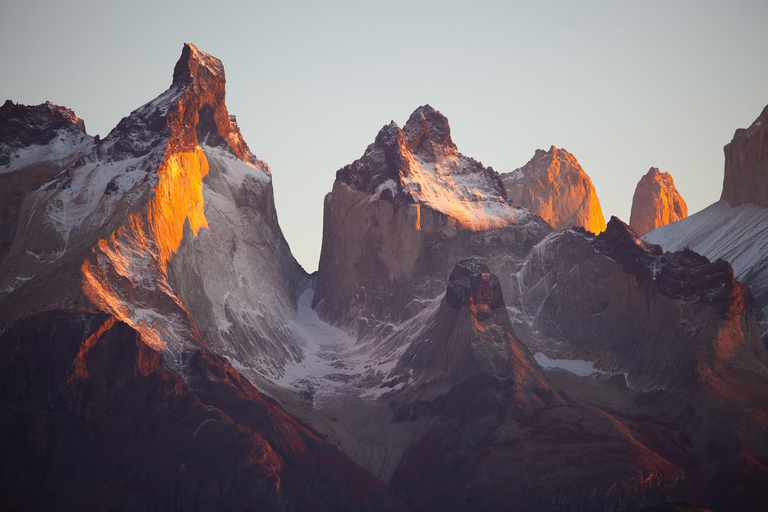 Source: Unsplash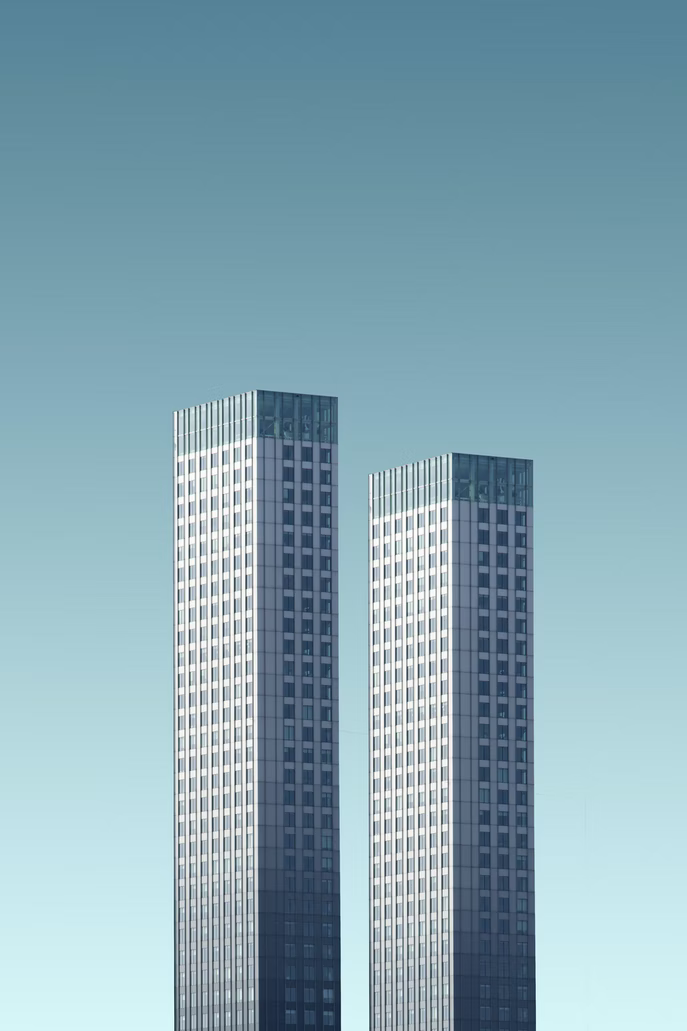 Source: Unsplash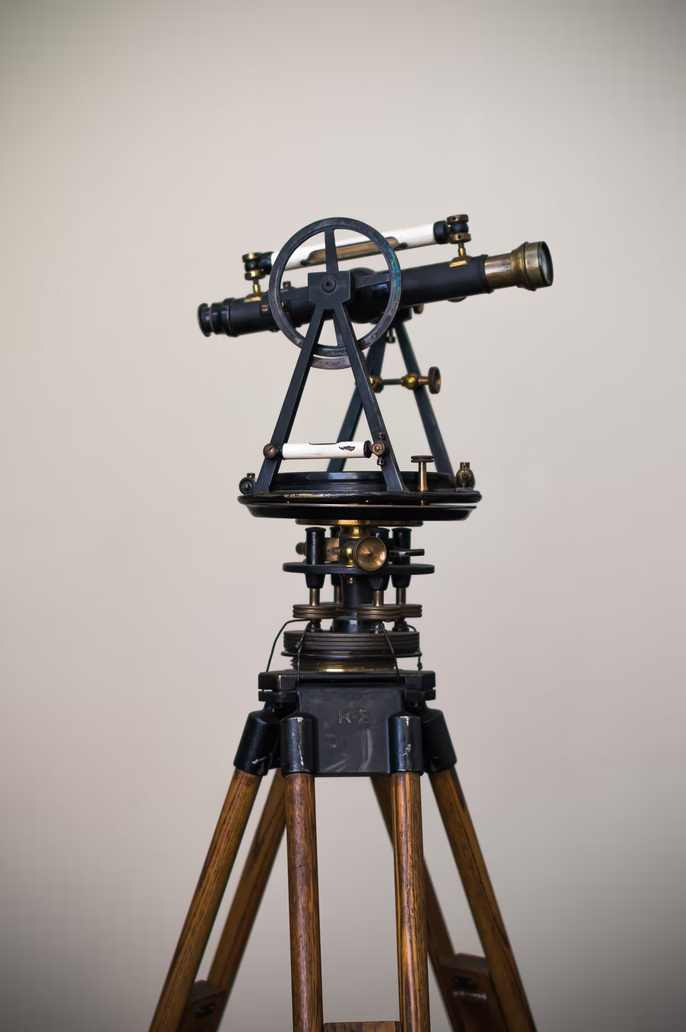 Source: Unsplash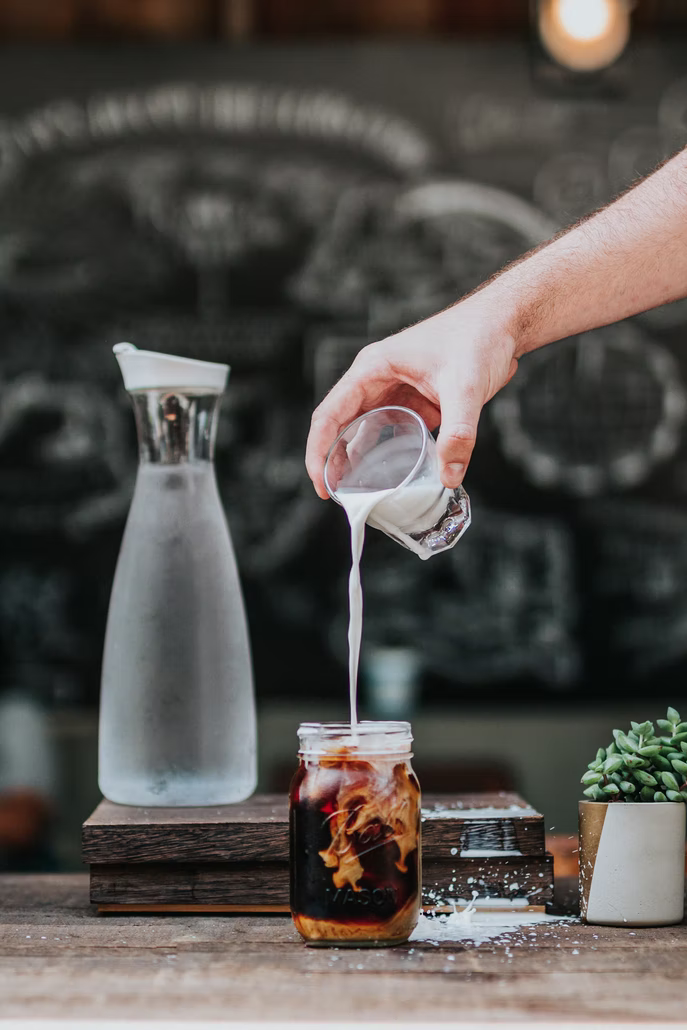 Source: Unsplash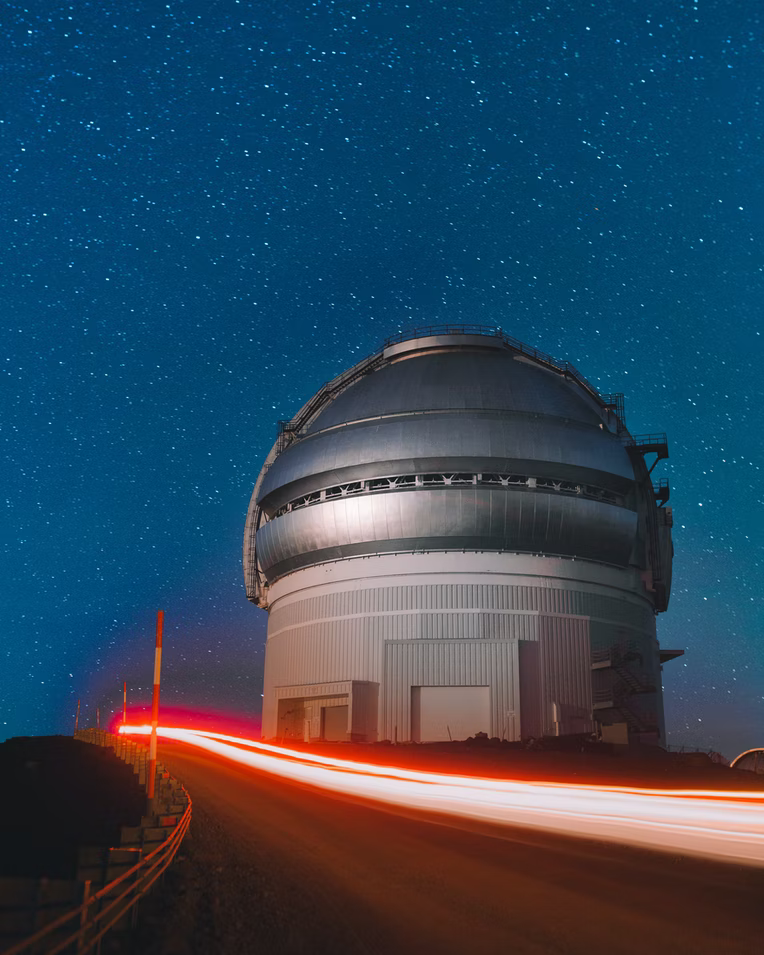 Source: Unsplash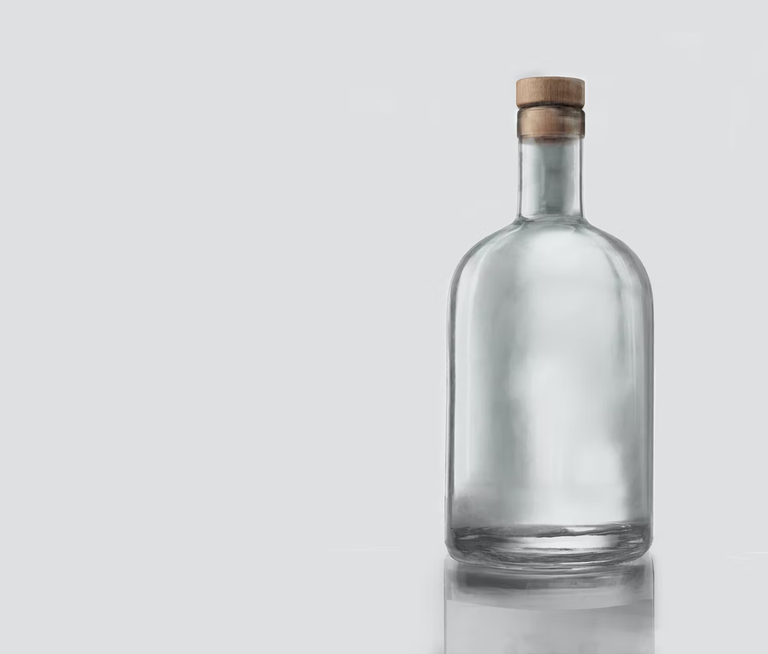 Source: Unsplash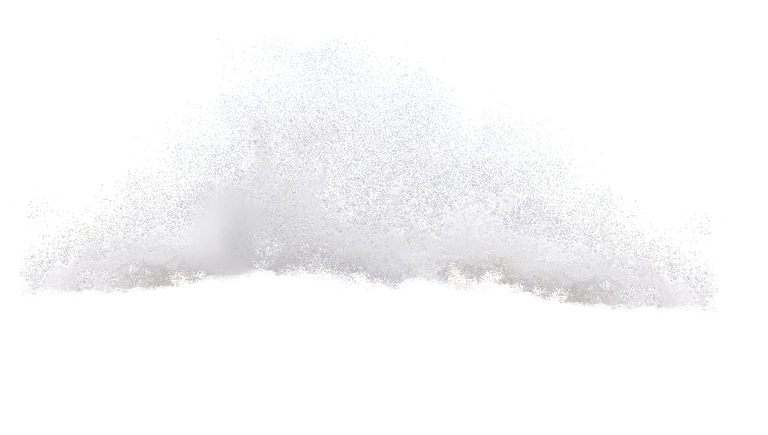 Source: Purepng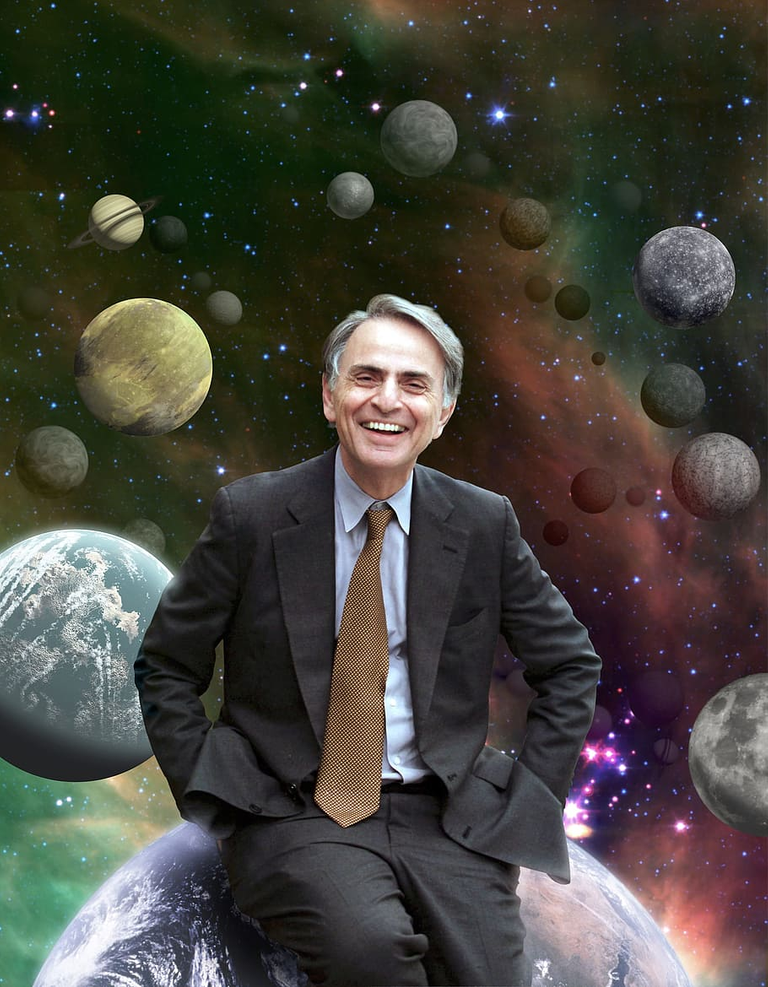 Source: Pxfuel
Anything else is my own, and the original template image can be seen at the bottom of my image submission. That's everything except:
LIL Gallery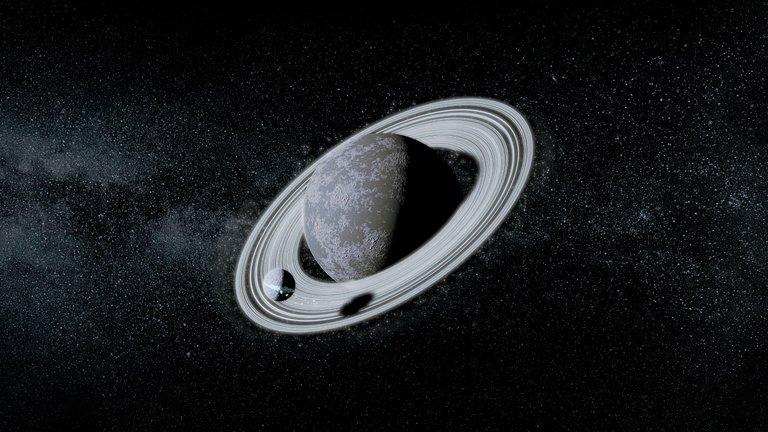 Source: Lmac Gallery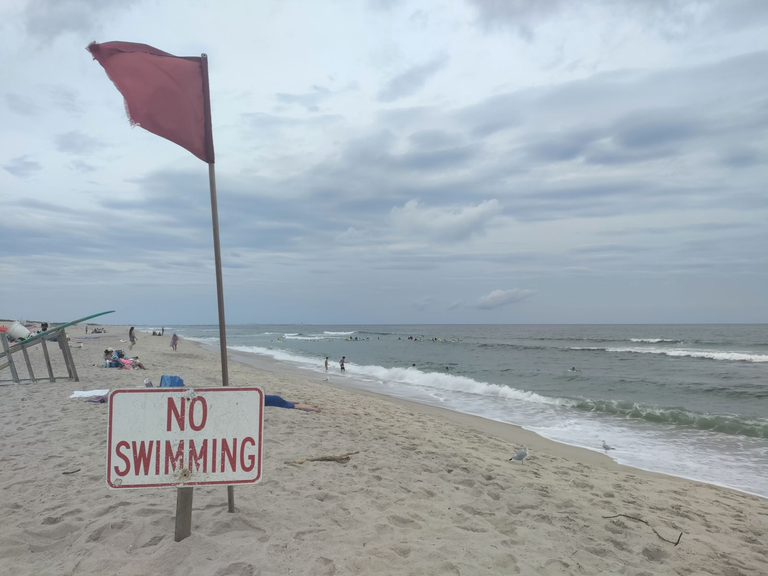 Source: Lmac Gallery