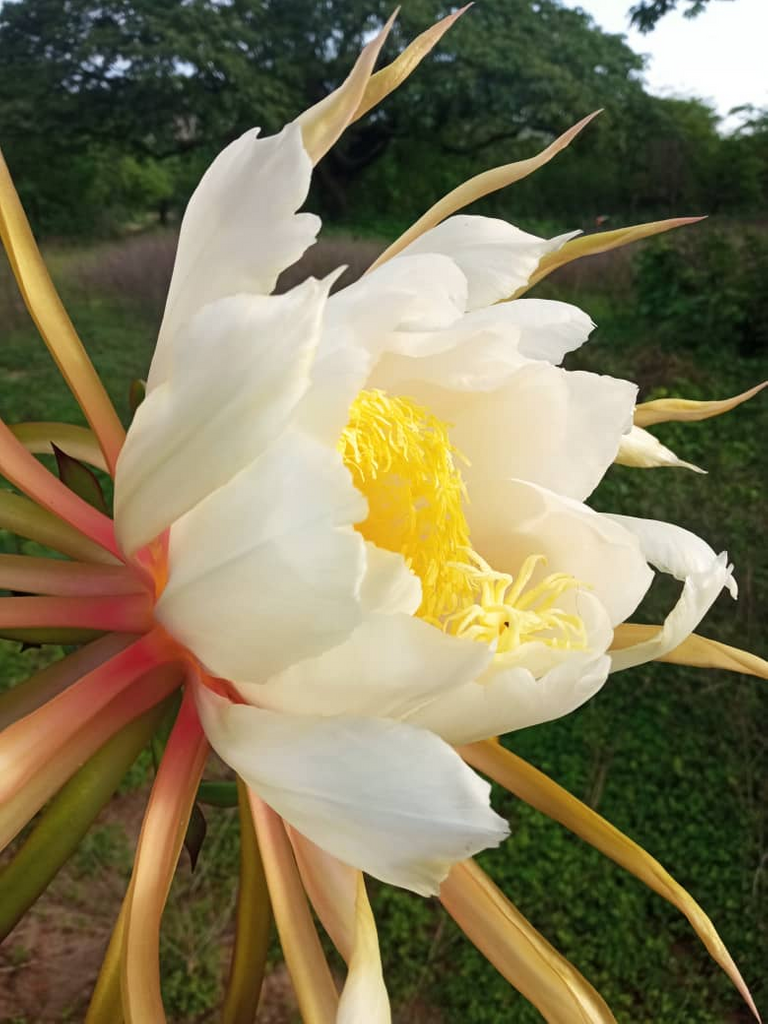 Saludos, mis estimados terrícolas. Hoy les traigo esta hermosa: Dama de Noche:
Por suerte la encontré esta mañana que fui a caminar en busca de alguna protagonistas. Como siempre me gusta mostrar la belleza de mi madre, el que me ha leído sabe que muestro siempre, ya que amo dejar ver mi punto de vista o como mi locura me ha ayudado a ver o notar las cosas que algunos otras personas no.

Greetings, my dear Earthlings. Today I bring you this beautiful: Lady of the Night:
Luckily I found her this morning when I went for a walk in search of some protagonists. As I always like to show the beauty of my mother, whoever has read me knows that I always show, since I love to show my point of view or how my madness has helped me see or notice things that some other people do not.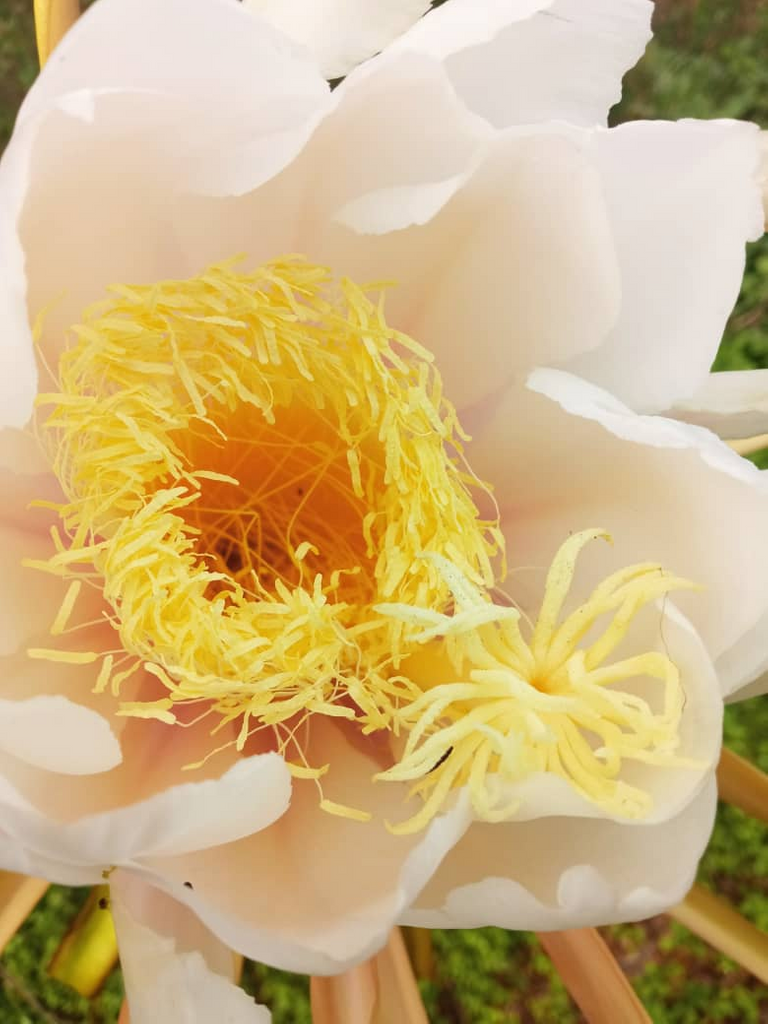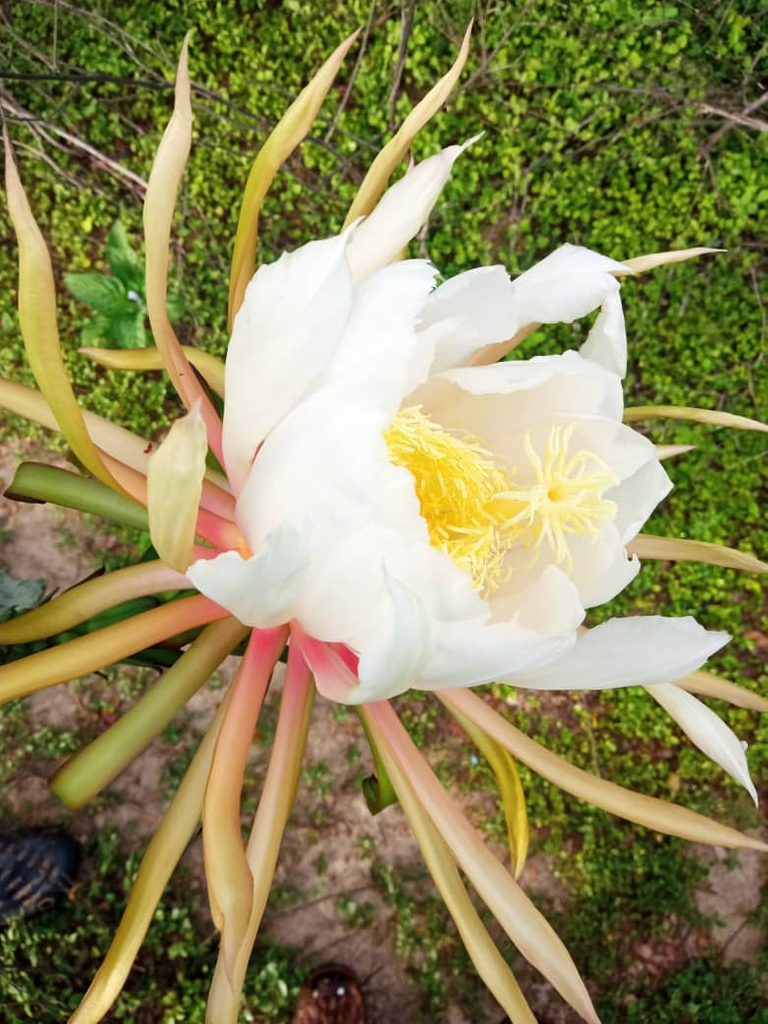 Que no es arte, me decían (o dicen muchos) Bueno tal vez para ellos, pero para mi el arte es dejar ver las cosas simples desde otra perspectiva, la mía considero que ha mejorado mucho desde aquel día que me sumergí en mi locura en busca de unas letras para escribir un poema (desde allí comencé a comprender la poesía) La vida como poesía, aunque mi locura me ha movido el mundo tal cual como era antes para mí, no me arrepiento, pues puedo ver la belleza en ese despertar por el camino de mi sendero.

That it is not art, they told me (or many say) Well maybe for them, but for me art is to let us see simple things from another perspective, I think mine has improved a lot since that day that I immersed myself in my madness in looking for some lyrics to write a poem (from there I began to understand poetry) Life as poetry, although my madness has moved the world as it was before for me, I do not regret it, because I can see the beauty in that awakening down the path of my path.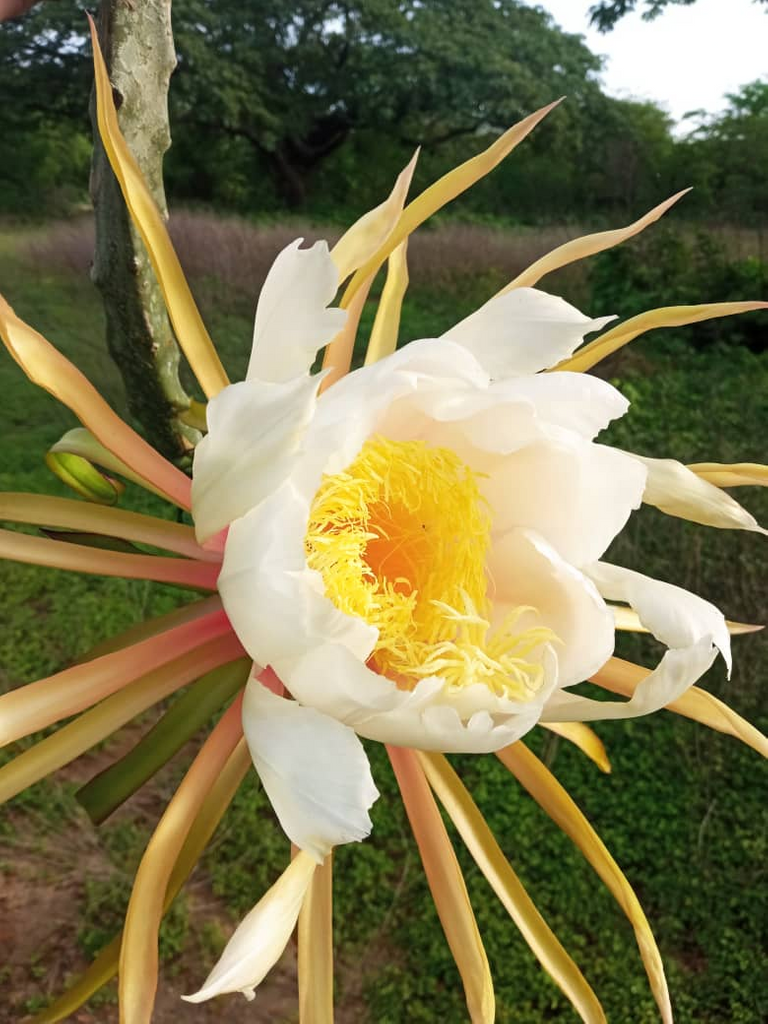 En la lucha por dominar mi fuerte carácter -recio como potro cimarrón- Encontré la fotografía, la que me acerco mucho más a mi madre, esa señora de hermoso vestido que comenzó a hablar de una manera sorprendente desde aquella vez que abrí la puerta.

In the struggle to dominate my strong character - I appreciate as a bighorn colt - I found the photograph, the one that brought me much closer to my mother, that lady with a beautiful dress who began to speak in a surprising way from the time I opened the door.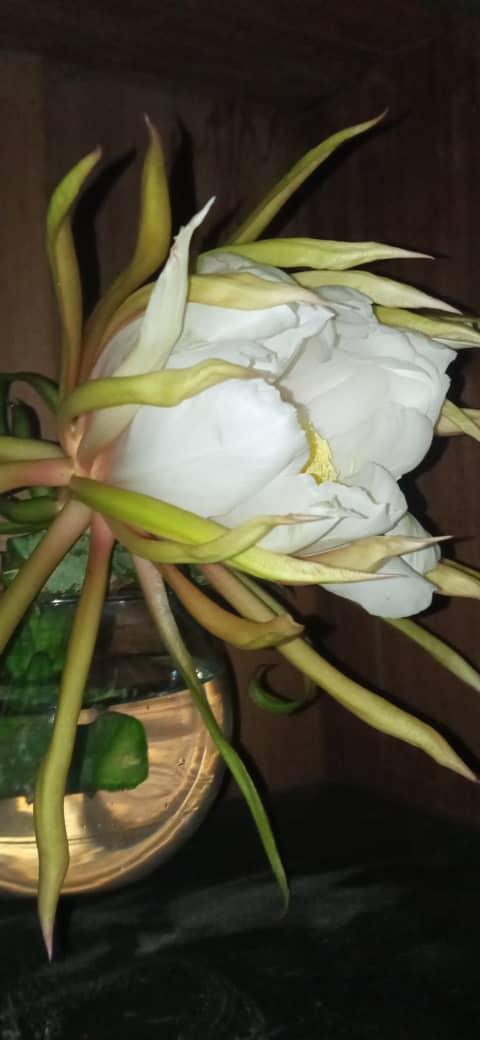 He cambiado mucho, desde aquellos días de un hombre con corte de cabello rapado, al estilo militar. Ahora, un ser que va por el sendero con cabello largo al viento, que busca su camino por este sueño, que mira a su familia en la naturaleza y ella, nuestra madre es la familia, por ello busco seguir sin desviar el camino, pues aquí te dejan muchas distracciones para pierdas el paso, pues es un mundo donde debemos dominar eso, no a otros, no al mundo, si no a ese yo, eso a lo que vinimos a aprender de esta lucha, así que la naturaleza ayuda con esa energía a tomar un poco de cielo y respirar para continuar el camino.

I've changed a lot, since those days of a man with a shaved, military-style haircut. Now, a being who goes along the path with long hair blowing in the wind, who seeks his way through this dream, who looks at his family in nature and she, our mother is the family, that is why I seek to continue without deviating from the path, because Here they leave you many distractions to lose your step, because it is a world where we must dominate that, not others, not the world, if not that self, that which we came to learn from this struggle, so nature helps with that energy to take a bit of heaven and breathe to continue the path.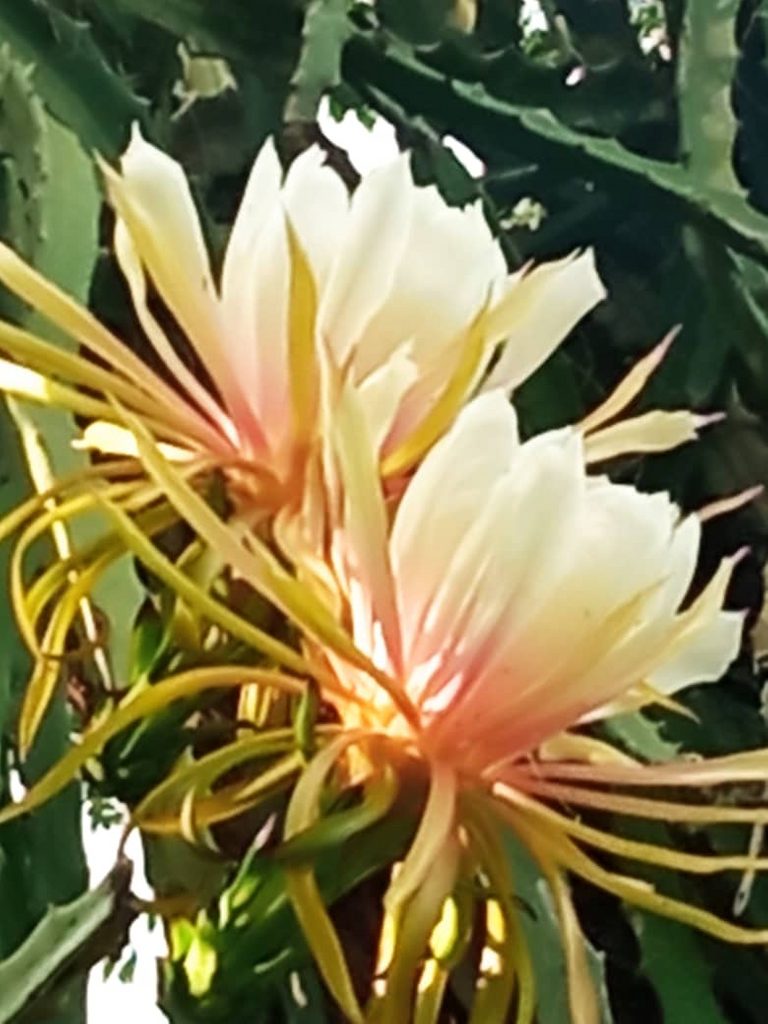 Y así, seguí el sendero, tomando algunas fotografías para compartir ese mundo que veo desde este sueño y no el que tú ves desde el tuyo, otro o tal vez el mismo desde el otro lado del espejo.

And so, I followed the path, taking some photographs to share that world that I see from this dream and not the one that you see from yours, another or perhaps the same one from the other side of the mirror.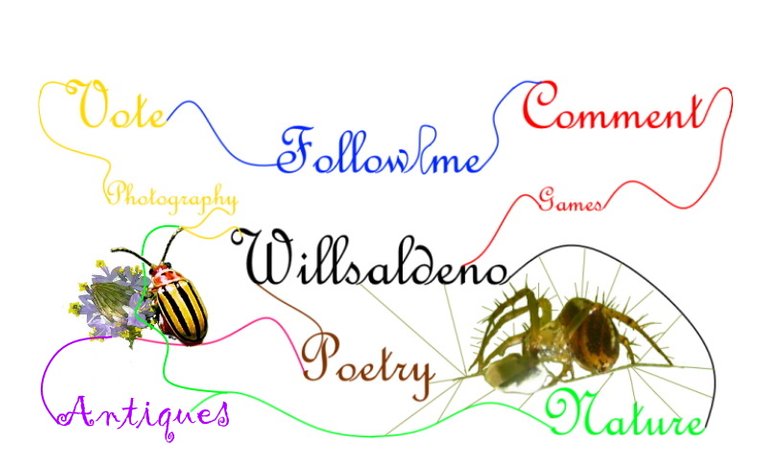 This is where the lyrics go for today, I invite you to continue looking a little more of this world in the next publication, I hope it will be tomorrow, or later, maybe the voice will be seen or will let you see something about games, so if you liked it What is being done for you here, do not hesitate to support the work with something positive, below I invite you to:

Hasta aquí llegan las letras por hoy, les invito a seguir mirando un poco más de este mundo en la siguiente publicación, espero sea mañana, o más tarde, quizás la voz verse o o deje ver algo sobre juegos, así que si te ha gustado lo que se hace para ustedes aquí, no dudes en apoyar el trabajo con algo positivo, allí abajo te invito a: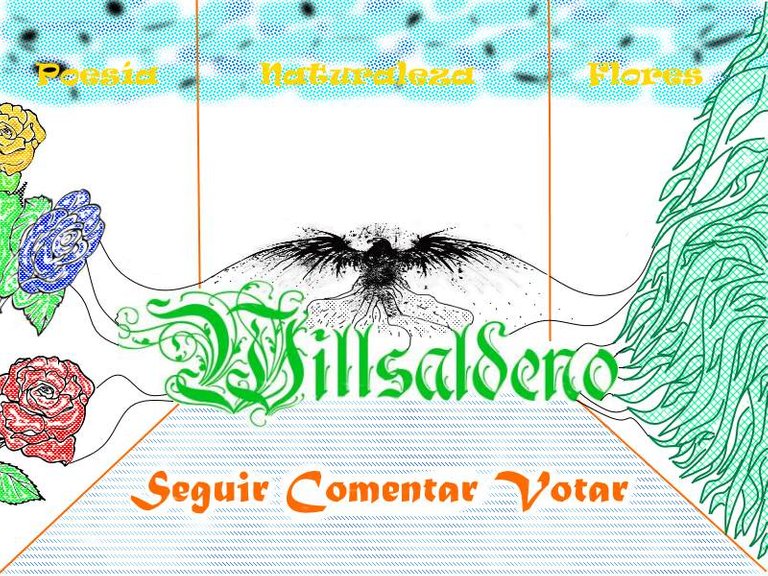 Nota-Note
Bilingüe: Que utiliza dos lenguas al mismo nivel o se hace en dos lenguas
Bilingual: That uses two languages ??at the same level or is done in two languages.
Camera: REDMI 9



Original photographs of willsaldeno, I do not edit the photos, because I like to put only what I achieve with the camera and not something improved with an editor.