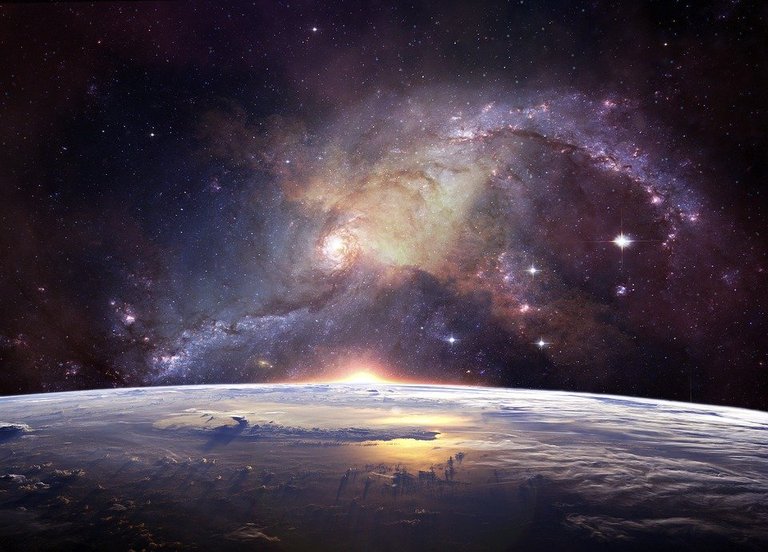 fuente imagen
---
¿Y SI NO ESTAMOS SOLOS?
Por: Alcides J. Cádiz #Venezuela

¿Y si hubiera vida en otros planetas?
¿Serian tan tontos como nosotros?
¿Les interesaría el poder y el control?
¿Se mataran entre ellos por codicia y placer?
---
What if there is life on other planets?
Would they be fools like us?
Would they be interested in power and control?
Will they kill each other for greed and pleasure?
---
Si en algún lugar del inmensurable universo
hay otros seres vivos consciente de si mismos,
¿les interesaría conocernos?
¿interactuar con nuestras mentes envenenadas
ansiosas de ganar todo sin perder nada?
---
If somewhere in the universe
there are other living beings aware of themselves,
Would you be interested in meeting us?
Interact with our poisoned minds
full of desire to win everything without losing?
---
¿Y si somos los restos abandonados
de una generación que se cansó?,
agotados por la falta de moral,
huyeron a otro lugar, buscando lo mejor,
antes de que auto destruyamos todo,
y La Tierra solo sea polvo cósmico.
---
What if we are the abandoned remains
of a generation that got tired?
exhausted by lack of morale,
they fled to another place, looking for the best,
Before we destroy everything
and the Earth is only cosmic dust.

---

Poemas ✏️ | Portafolio exclusivo de Hive 2020