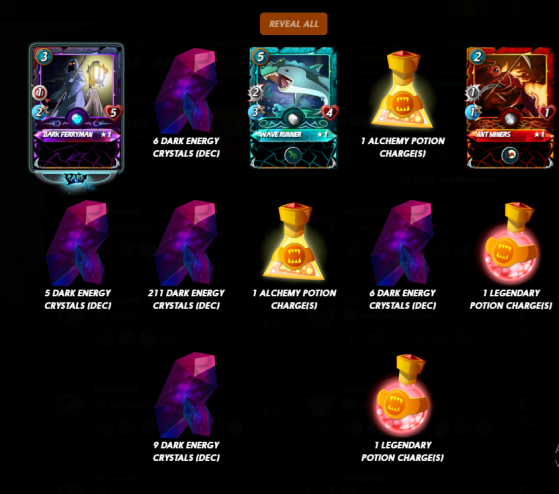 Greetings my dear Earthlings. This was what I won at the end of the season, the reward, although the truth is not that attractive, but at least it is something, the best were those 211 DEC. Of one, I did the daily quest, since I had several days without being able to do them, because I did not have internet connection service, since the telephone company in my country CANTV has changed things and now applies a cut if you are late on the date of payment, before they allowed you to delay an invoice or month, now you must pay the invoice in advance depending on the date that touches you, and they only give you 7 days to pay it or they cut the service, the truth is I think this is a total abuse, but hey, what can I do if users don't pay attention to us?

Saludos mis estimados terrícolas. Esto fue lo que gane al final de temporada, la recompensa, aunque la verdad no es tan atractiva, pero al menos es algo, lo mejor fueron esos 211 DEC. De una realice el quest diario, ya que tenia varios días sin poder hacerlos, porque no tenía servicio de conexión a internet, ya que la empresa de telefonía de mi país CANTV ha cambiado las cosas y ahora aplica un corte si te retrasas en la fecha de pago, antes te permitían retrasarte una factura o mes, ahora debes pagar la factura por adelantado dependiendo la fecha que te toque, y solo te dan 7 días para pagarla o te cortan el servicio, la verdad creo que esto es un total abuso, pero bueno ¿Qué puedo hacer si no restan atención a nosotros los usuarios?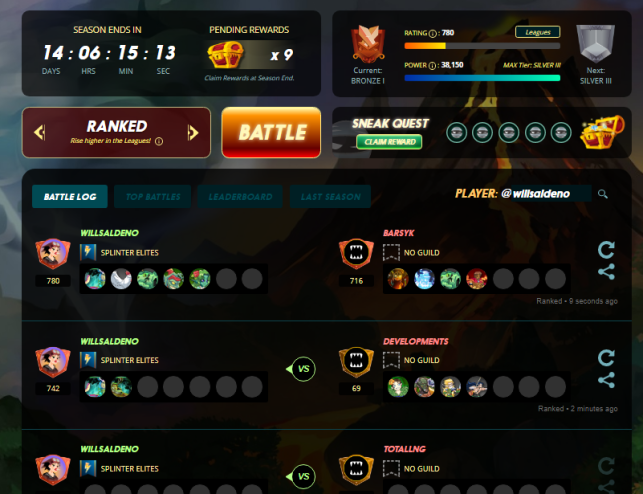 As I always keep getting pure potions that the truth is like the company that CANTV, I already have many of those and not a single legendary card has come out so I do not understand what the hell those potions are for, hahaha, do not bother Splinterlands but I must say what I think.

Como siempre me sigue saliendo puras pociones que la verdad están como la empresa esa CANTV, ya tengo muchas de esas y ni una sola tarjeta legendaria me ha salido así que no entiendo para qué diablos sirven esas pociones, jajaja, no te molestes Splinterlands pero debo decir lo que pienso.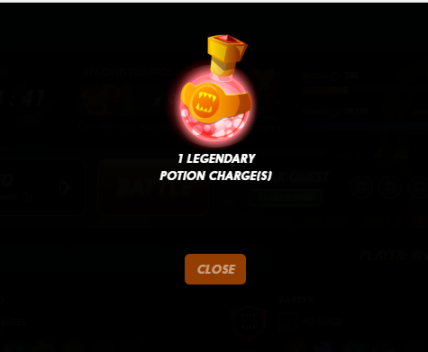 As I did not do the daily quest for several days, when I finished another mission was activated and this time it was with life, and I changed it from one, since I wanted to rise in the rank and that is not my best deck.

Como no hice el quest diario por varios días, al culminar se me activo otra misión y esta vez fue con life, y la cambie de una, ya que quería subir en el rank y ese no es mi mejor mazo.
Here, yes, since I have water, and that is one of my best decks, so I managed to do the missions very easily. And why not guess what has come out of me? LOL.

Aquí sí, ya que me toco agua, y ese es uno de mis mejores mazos, por lo que logre hacer las misiones de forma muy fácil ¿Y a qué no adivinan que me ha salido? jajaja.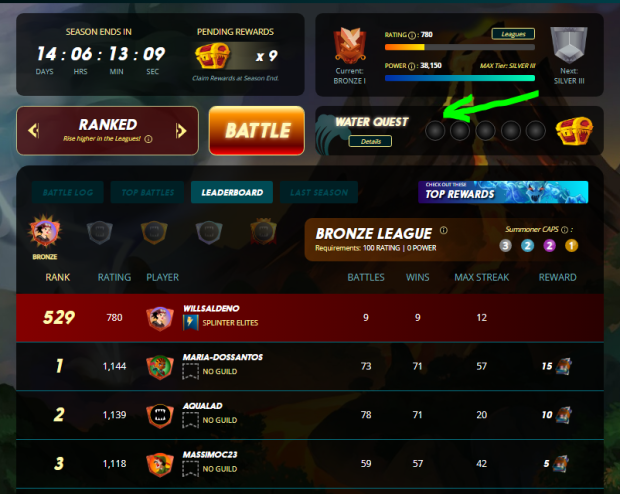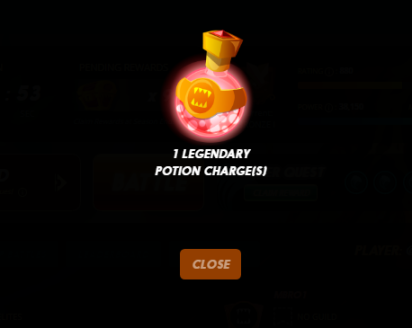 Yes another legendary potion, please ... So I sent my first water team to seek to win that wonderful and amazing prize (the legendary potion that does not make you find any legendary) hahaha. Okay, I'm being tough with Splinterlands, the truth is that I must be very happy because I can say or give an answer to a person who once when seeing my collection asked me "why do you have so many Wood Nymphs? At that time they cost 0.03 and it hurts that I had no more money available, because the truth is I wanted to have 3000, but I could only get to about 600, I gave some away, I sold the ones I had combined and I was left with only one level 4 and all those that were at level 1, and happily I can say that I sold some for $ 0.25, not bad, since some I bought for $ 0.02, a great profit. I hope that now that friend understands because he had so many of those cards, there you have the data, the SP cards are a great investment that is why it is the game that has endured.

Sí otra poción legendaria, por favor... Así envié mi primer equipo de agua para buscar ganar ese maravilloso y sorprendente premio (la poción legendaria que no hace que encuentres ninguna legendaria) jajaja. Esta bien estoy siendo duro con Splinterlands, la verdad es que debo estar muy contento porque puedo decir o dar respuesta a una persona que una vez al ver mi colección me pregunto" por qué tienes tantas Ninfas de Madera? para aquel momento costaban 0.03 y lastima que no tenía más dinero disponible, porque la verdad yo quería tener 3000, pero solo pude llegar a unas 600, regale algunas, vendí las que tenía combinadas y me quede solo con una nivel 4 y todas las que estaban a nivel 1, y felizmente puedo decir que vendí algunas a 0.25$, nada mal, ya que algunas las compré en 0.02$, una gran ganancia. Espero que ahora entienda ese amigo porque tenía tantas de esas tarjetas, allí tienen el dato, las tarjetas de SP son Una gran inversión por eso es el juego que ha perdurado.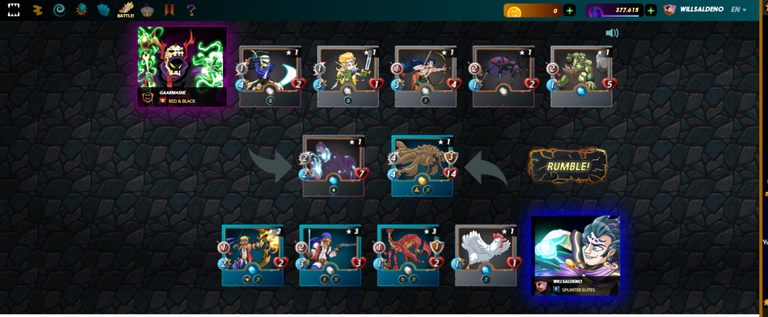 Rank 25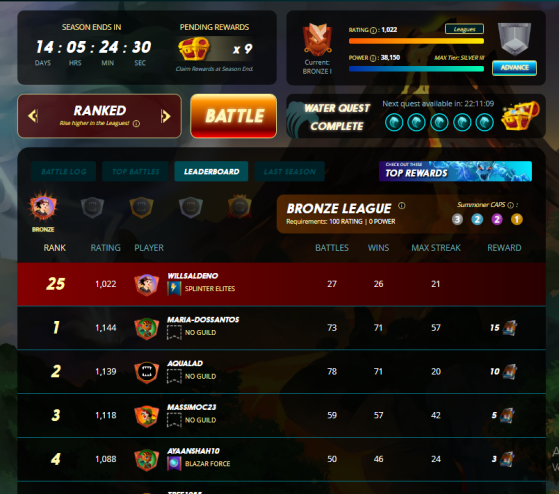 After playing a few games, I got closer to the top of the rank (it was what I was looking for and that's why I changed that quest) Remember? Life came out and then when I changed, water, haha. Well, not everything has been bad, the cards in this game continue to take good value and I have won good money, that of course, take the opportunity to buy some cards that are going to be uploaded in the future, according to my nose.

Luego de jugar unas cuantas partidas, me acerque a los primeros del rank (era lo que buscaba y por eso cambie aquel quest) ¿Recuerdas? me salió life y luego al cambiar, agua, jaja. Bueno no todo ha sido malo, las tarjetas en este juego siguen tomando buen valor y he ganado un buen dinero, que claro, aproveche para comprar algunas tarjetas que se van a subir a futuro, según mi olfato.

This is where the lyrics go for today, I invite you to continue looking a little more of this world in the next publication, I hope it will be tomorrow, or later, maybe the voice will be seen or will let you see something about games, so if you liked it What is being done for you here, do not hesitate to support the work with something positive, below I invite you to:

Hasta aquí llegan las letras por hoy, les invito a seguir mirando un poco más de este mundo en la siguiente publicación, espero sea mañana, o más tarde, quizás la voz verse o o deje ver algo sobre juegos, así que si te ha gustado lo que se hace para ustedes aquí, no dudes en apoyar el trabajo con algo positivo, allí abajo te invito a: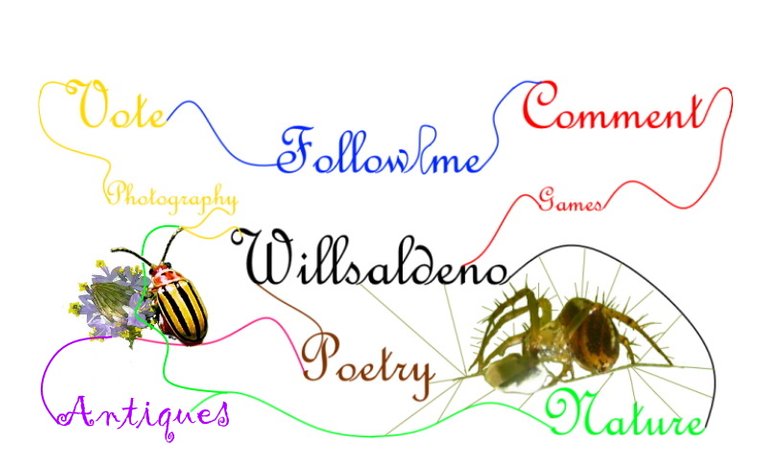 Nota-Note
Bilingüe: Que utiliza dos lenguas al mismo nivel o se hace en dos lenguas
Bilingual: That uses two languages ??at the same level or is done in two languages.
The graphics are true copies in a screenshot taken from each site (you can go to each site and verify, leave the links there) The other images for dividers and backgrounds of the game are screenshots, with alterations to adapt for my publication , is a collage made with the Paint.net v4.2 program. 14, the separator is also a collage, especially to use in publications that deal with Leofinance, it is how I look through my mind, how an original separator should look for this site, the collage is a type of art that is made with cuts, pieces, pieces, different styles and strokes that lead to having something original from the perspective of a person as an artist, leaving the id its original touch. We thank the creators of the images taken, they recognize the copyright of their piece, but I make the collage, as support material for the publication. Some images are screenshots of the different sites, which are taken as support material and promote the ecosystem, to try to achieve growth for all, the copyright is also recognized in them. Excuse the redundancy, but note that if a collage is made, this protocol must be followed to avoid future inconveniences.

Los gráficos son copias fieles en un capture de pantalla tomado de cada sitio (puedes dirigirte a cada sitio y verificar, allí deje los link) Las otras imágenes para separadores y fondos del juego son captures de pantalla, con alteraciones para a adecuar para mi publicación, es un collage realizado con el programa Paint.net v4.2. 14, el separador es también un collage, especialmente para usar en publicaciones que traten sobre Leofinance, es como yo miro a través de mi mente, como debe quedar un separador original para este sitio, el collage es un tipo de arte que se realizan con recortes, trozos, pedazos, estilos diferentes y trazos que lleve a tener algo original desde la perspectiva de una persona como artista, dejando el ello su toque original. Damos las gracias a los creadores de las imágenes tomadas, se le reconoce el derecho de autor, de su trozo, pero realizo el collage, como material de apoyo para la publicación. Algunas imágenes son capturas de pantallas de los diferentes sitios las cueles se toman como material de apoyo y promover el ecosistema , para tratar de lograr un crecimiento para todos, igual se les reconoce a todos ellos el derecho de autor en las mismas. Disculpen la redundancia, pero note que si se realiza un collage, se debe cumplir con este protocolo para evitar inconvenientes a futuro.



Posted Using LeoFinance Beta