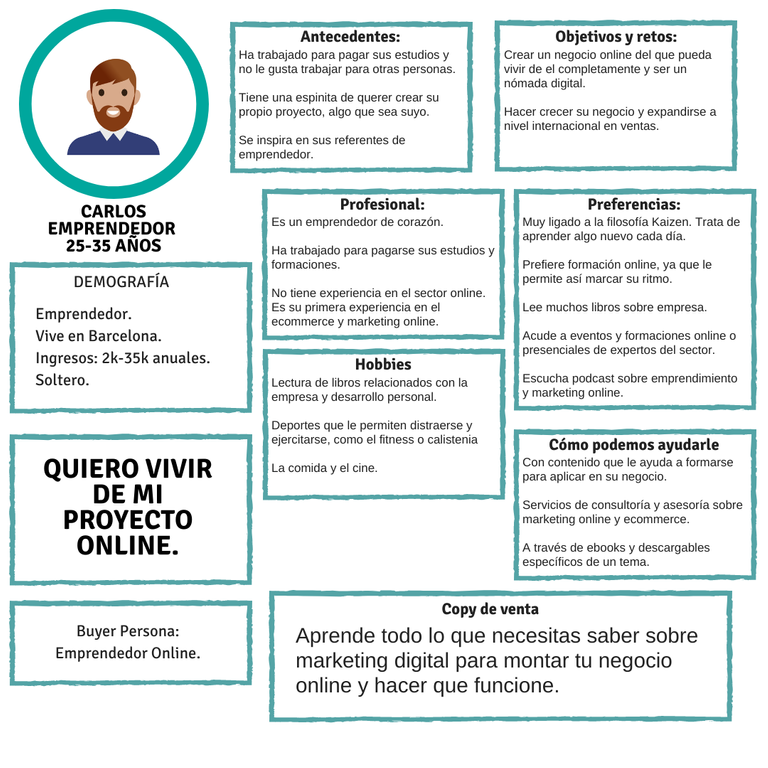 LINK
We move forward with the next step of the plans, is to define "The person model" that your product will consume, we call this "Person Buyer".
We refer to an almost fictitious character but its origin is based on real data and they shape your ideal consumer and based on this you can develop the strategies that fit as well as the creation of themes or the design and language of the blog.
An idea may be to launch questions or conduct questionnaires to find out this data, you can conduct interviews or participate and interact in forums where you can obtain this data.
You can download a table of questions to identify your buyer as a person and based on the answers you will have a clear vision of the matter or if you have the resources you can hire a company to carry out this work for you.
---
ESPAÑOL
---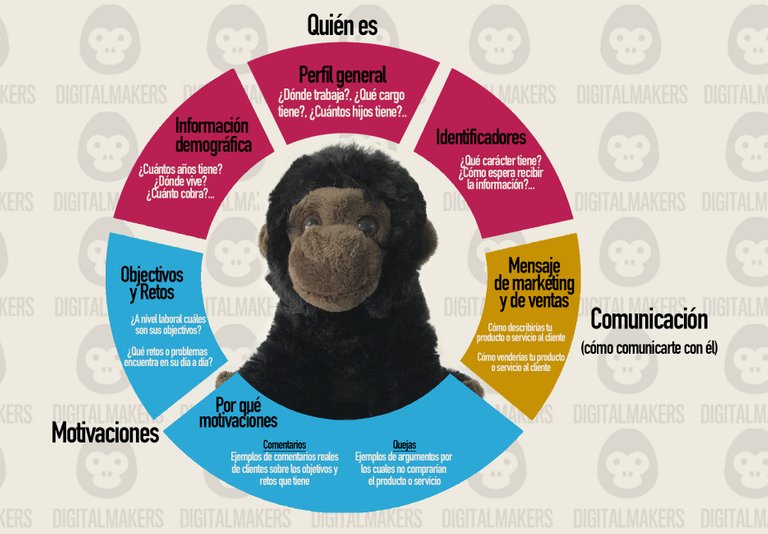 LINK
Avanzamos con el siguiente paso de los planes, es definir "El modelo de persona" que consumirá tu producto, a este lo llamamos "Buyer de persona".
Nos referimos a un personaje casi ficticio pero su origen es a base de datos reales y dan forma a tu consumidor ideal y en base a este puedes desarrollar las estrategias que se ajusten así como la creación de temas o el diseño y lenguaje del blog.
Una idea puede ser lanzar preguntas o realizar cuestionarios para conocer estos datos, puedes realizar entrevistas o participar e interactuar en foros donde puedas obtener esos datos.
Puedes descargar un cuadro de preguntas para identificar tu buyer de persona y en base a las respuestas tendrás una visión as clara el respecto o si tienes los recursos puedes contratar una empresa que realice este trabajo por ti.
Muchas gracias por visitar mi blog!