At the time we started using Google Analytics there is a large amount of data to analyze, but today we will only see some in summary.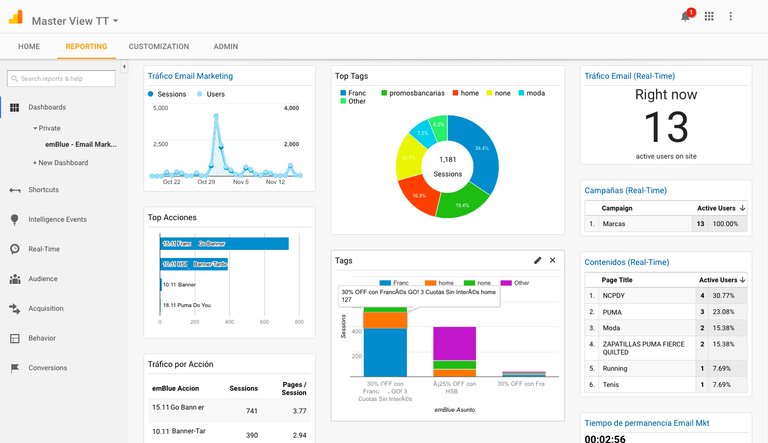 LINK
REAL TIME
This, as its name says, shows you what happens in real time, if we enter that section we can see the following:

The number of users who are currently on your page.

If accessed from desktop, phone or tablet.

what drives traffic to your blog

which are the RRSS that bring traffic to the blog.

The main keywords.

The pages visited.

Places from where people access.
AUDIENCE
In this section we will find many data about the people who visit our blog, for example the GEO option can obtain the language according to the geographical location of a specific audience.
Acquisition
This option allows us to know and understand the origin of the traffic, in this way you can monitor your campaigns or ads.
BEHAVIOUR
Here we can monitor the behavior of users who access our blog.
For example, if you have posts on your blog, you can see which are the most popular, the time spent on each of the pages and much more relevant information.
Also just by looking at this data in graph mode can give you incredible ideas.
---
ESPAÑOL
---
En el momento que comenzamos a utilizar Google Analytics existe una gran cantidad de datos a analizar, pero hoy solo veremos algunos de manera resumida.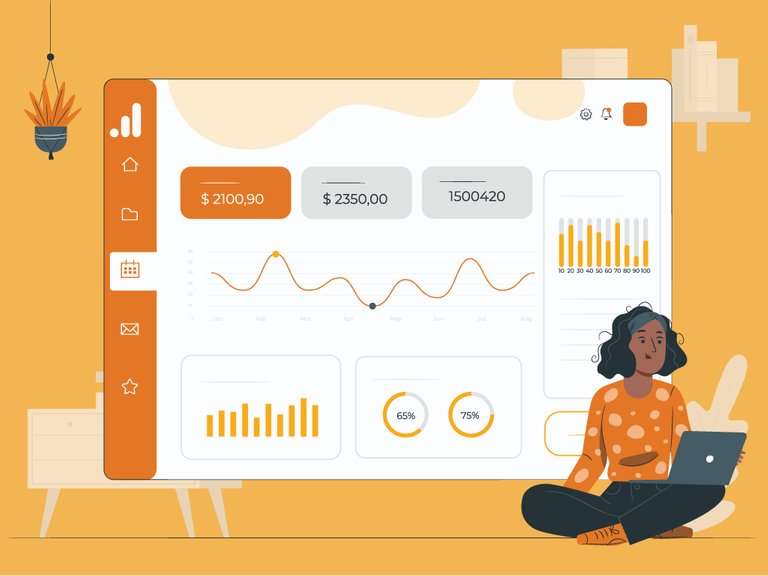 LINK
TIEMPO REAL
Esto como dice su nombre te muestra lo que sucede en tiempo real, si ingresamos en esa sección podremos ver lo siguiente:

LA cantidad de usuarios que están en ese momento en tu página.

Si acceden desde escritorio, teléfono o tablet.

que es lo que lleva tráfico a tu blog

cuales son las RRSS que llevan tráfico al blog.

Las palabras claves principales.

Las páginas visitadas.

Lugares desde donde las personas acceden.
AUDIENCIA
En esta sección encontraremos muchos datos acerca de las personas que visitan nuestro blog, por ejemplo la opción GEO se pueden obtener el idioma conforme a la ubicación geográfica de una audiencia específica.
Adquisición
Esta opción nos permite conocer y entender el origen del tráfico, de esta manera puede monitorear tus campañas o anuncios.
COMPORTAMIENTO
Aquí podremos monitorear el comportamiento de los usuarios que acceden a nuestro blog.
Por ejemplo si tienes posts en tu blog, puedes ver cuales son los mas recurridos, el tiempo de permanencia en cada una de las páginas y mucha mas información relevante.
También por el solo hecho de observar estos datos en modo de gráficos pueden darte ideas increíbles.
Muchas gracias por visitar mi Blog!