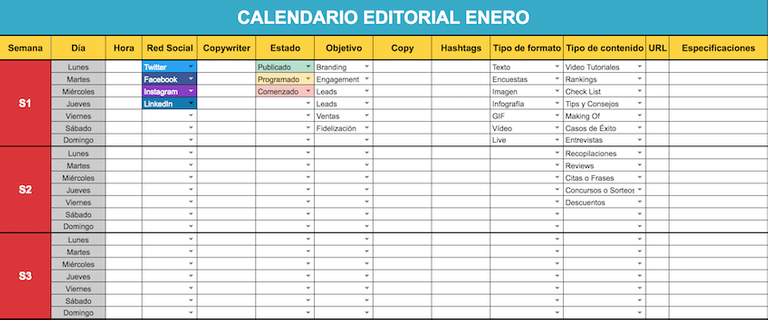 LINK
"* I will make my content when I have a little time *", This is the biggest and most recurring of the errors since * We never have time to spare *.
To create a system that allows you to maintain control in this area and NOT fall into it is to create an editorial calendar. Maybe it seems somewhat difficult, it is NOT like that and the results you will get are impressive!
As we have seen in previous publications, your greatest ally in this work can be your form to carry out ALL the monitoring and for this you must include some very important fields.
The title of the publication.
The keywords.
What is the search volume of the keywords.
Writing.
The date of publication.
Status of the post.
The observations.
In this way you will have the planning and clear monitoring of all your publications and you will generate the ability to do it in an orderly and constant way.
---
ESPAÑOL
---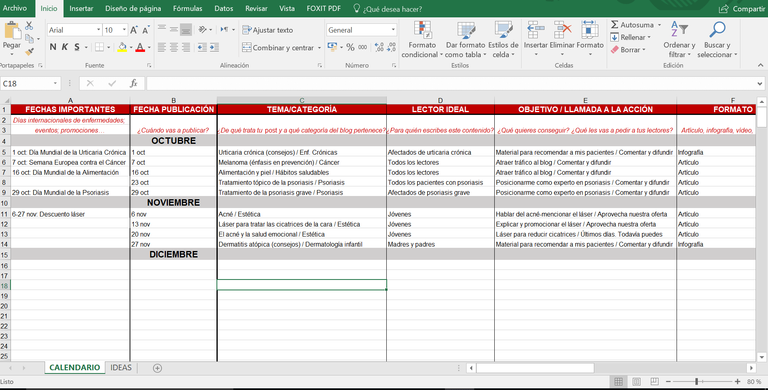 LINK
"Realizaré mi contenido cuando tenga un poco de tiempo", Este es el mayor y mas recurrentes de los errores ya que Nunca tenemos tiempo de sobra.
Para crear un sistema que te permita mantener un control en esta área y NO caer en ello es crear un calendario editorial. Quizás parece algo difícil NO es así y los resultado que obtendrás son impresionantes!.
Como hemos visto en publicaciones anteriores tu mayor aliada en este trabajo puede ser tu planilla para realizar TODO el seguimiento y para ello debes incluis unos campos muy importantes.
El título de la publicación.
Las palabras claves.
Cual es el volumen de búsqueda de las palabras claves.
La redacción.
La fecha de publicación.
Estado del post.
Las observaciones.
De esta manera tendrás la planificación y seguimiento claro de todas tus publicaciones y generaras la capacidad de hacerlo de manera ordenada y constante.
Muchas gracias por visitar mi blog!