LINK
Now we are talking about the best part. How do we earn money with our blog?
We start with the simplest way and that is by placing an ad and you can do it with Google Adsense. This option is good to start making money with your content, but it is not all rosy colors, for this you must have a large audience, only in this way you can convert those clicks into money.
Google Adsense?
If you do not know what it is, I will explain briefly: It is a Google advertising program so that you can see the advertisements of companies on your Blog.
For this you must register
To use this google function you must have a Gmail account and the blog must be original content, complete with a phone number and postal address, to register you must be over 18 years old and there are content restrictions, such as content of violence or sex.
---
ESPAÑOL
---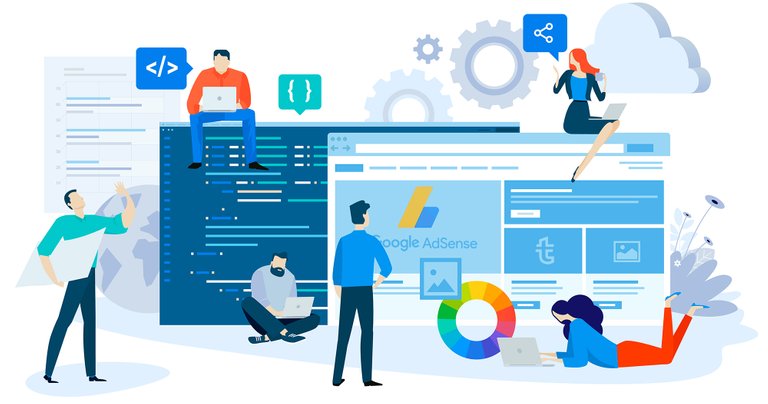 LINK
Ahora sí nos dedicamos a hablar de la mejor perte ¡Como ganamos dinero con nuestro blog?
Comenzamos con la manera mas sencilla y es colocando anuncio y lo puedes realizar con google adsense. Esta opción es buena para comenzar a ganar dinero con tu contenido, pero no es todo color de rosas, para ello deberá tener una gran audiencia, solo de esta manera podrás convertir esos clics en dinero.
¿Google Adsense?
Si no sabes que es te explico brevemente: Es un programa de publicidad de Google para que se puedan ver las publicidades de las empresas en tu Blog.
Para ello debes registrarte
Para utilizar esta función de google debes tener una cuenta de Gmail y el blog debe ser contenido original, completar con un número de teléfono y dirección postal, para registrarte debes ser mayor de 18 años y existen restricciones de contenido, como el contenido de violencia o sexo.
Muchas gracias por visitar mi Blog!