Para diferenciarte de tu competencia o destacarte en tu mercado necesitas mantenerte en constante innovación, sobretodo innovar en los procesos que involucra a tu cliente y de esta manera mejorar los resultados. Así como la tecnología o la industria evolucionan, también nuestro negocio debe hacerlo.
To differentiate yourself from your competition or stand out in your market, you need to keep constantly innovating, especially innovating in the processes that involve your client and thus improve results. Just as technology or industry evolves, so must our business.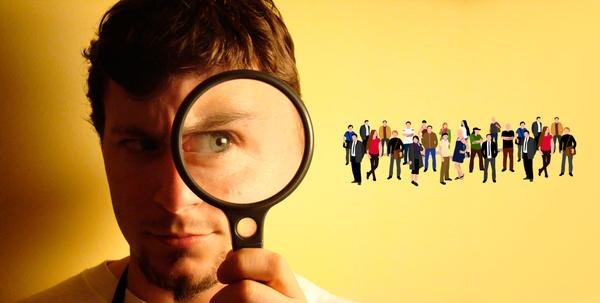 LINK

| Español | English |
| --- | --- |
| En el caso de realizar los servicios similares a los que ofrece tu competencia puedes diferenciarte en la forma de entrega o la manera de trabajar con tu cliente. Trata de alcanzar mas rápidamente a la solución a diferencia de tu competencia. | In the case of performing services similar to those offered by your competition, you can differentiate yourself in the form of delivery or the way of working with your client. Try to reach the solution faster than your competition. |
LINK
Español
English
Resuelve los problemas de tus clientes Haz la respectiva investigación y averigua cuales son los problemas y adelántate a ser el mejor ante tu competencia y desarrolla las soluciones para resolverlos.
Solve the problems of your clients Do the respective research and find out what the problems are and go ahead to be the best before your competition and develop the solutions to solve them.

| Español | English |
| --- | --- |
| Que tus soluciones estén a disposición para ofrecer a tus clientes y de esta manera aprecien que tu empresa o tus servicios sean lo que necesitan y resuelven sus problemas de la manera mas rápida y efectiva. | That your solutions are available to offer to your clients and in this way they appreciate that your company or your services are what they need and solve their problems in the fastest and most effective way. |

Lo relatado en esta publicación es 100% de mi autoría, ha salido de mi cerebro por mi experiencia, fracasos y estudio de distintas fuentes. Cualquiera que quiera tomar parte de este relato puede solicitar el permiso correspondiente para hacerlo.

Diseño: Banner realizado por @egonz
Sígueme en:
| LBRY | BitTube |

Ganar publicando tus videos, registrarte aquí | LBRY |