Hoy en este post quiero compartir contigo unas preguntas que según los expertos utilizando estas y otras podras aumentar la probabilidad de ventas de tus ideas, productos o servicios y sobretodo te aumentarán el poder de persuasión.
Today in this post I want to share with you some questions that, according to the experts, using these and others you can increase the probability of sales of your ideas, products or services and above all, they will increase the power of persuasion.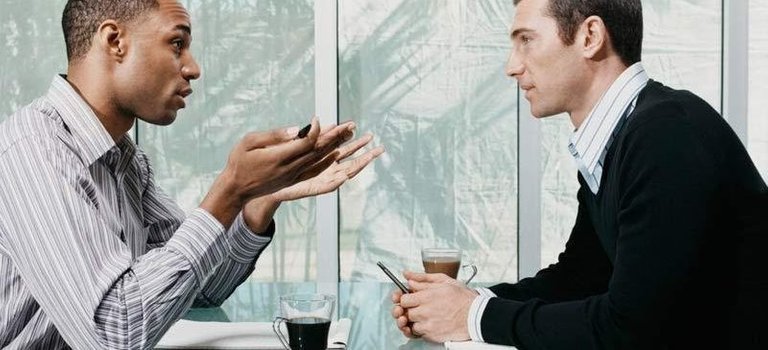 LINK

| Español | English |
| --- | --- |
| Aquí vamos con las preguntas ¿Quien es mi público objetivo? aquí se pone bueno ya que en muchos casos nos preocupamos por el producto o servicio y centrarse en las personas a quienes venderle nos ayuda a comprender sus necesidades y así poder actuar conforme a ello y que se interese de lo que presentamos. | Here we go with the questions Who is my target audience? Here it gets good since in many cases we care about the product or service and focusing on the people to whom we sell helps us understand their needs and thus be able to act accordingly and that he is interested in what we present. |

![lineas decorativas.png]## *What are the minimum actions to take the step (

)
| Español | English |
| --- | --- |
| ¿Que es lo que ganará? aquí también podemos hacernos esta pregunta ¿Que ganará si me compra lo que le estoy ofreciendo? | What will you earn? Here we can also ask ourselves this question. What will you earn if you buy what I am offering you? |

| Español | English |
| --- | --- |
| ¿Cuales pueden ser sus objeciones? Es muy distinto a creer que cuando te preguntan es porque quieren encontrar tu debilidad o punto flojo a que te preguntan solo porque están interesados. si le ayudan a evacuar. | What can their objections be? It is very different from believing that when they ask you it is because they want to find your weakness or weak point that they ask you just because they are interested. if they help you evacuate. |
¿Cuáles son las acciones mínimas para dar el paso
*What are the minimum actions to take the step

Lo relatado en esta publicación es 100% de mi autoría, ha salido de mi cerebro por mi experiencia, fracasos y estudio de distintas fuentes. Cualquiera que quiera tomar parte de este relato puede solicitar el permiso correspondiente para hacerlo.

Diseño: Banner realizado por @egonz
Sígueme en:
| LBRY | BitTube |