Cuando hablamos del origen del nombre, no es por el artículo de Lee (autora) como motivo que se ha extendido tanto.
When we talk about the origin of the name, it is not because of the article by Lee (author) as a reason that it has spread so much.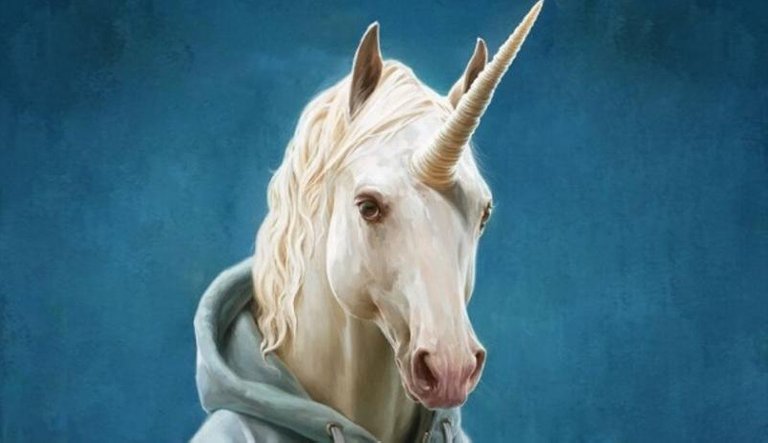 LINK

| Español | English |
| --- | --- |
| Es visible a nuestros ojos los cambios en esta última década, y se ha adoptado este término para describir a aquellas empresas tecnológicas privadas de gran crecimiento valuada en mas de miles de millones de dólares. | The changes in the last decade are visible to our eyes, and this term has been adopted to describe those high-growth private technology companies valued at more than billions of dollars. |

| Español | English |
| --- | --- |
| Lo primero es que debemos saber que no existe metodología alguna para determinar el valor de una startup de manera objetiva. El potencial de negocio de las empresas son las valoraciones en las que se basan pero siempre son estimaciones. | The first thing is that we must know that there is no methodology to determine the value of a startup objectively. The business potential of companies are the valuations on which they are based, but they are always estimates. |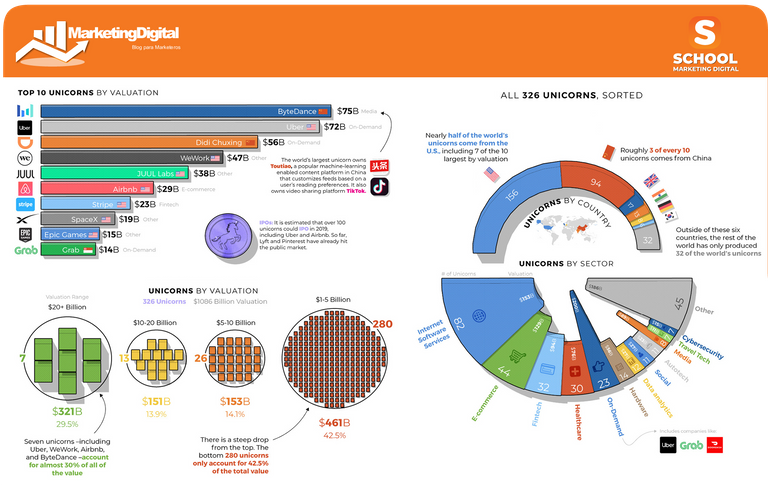 LINK
| Español | English |
| --- | --- |
| Otro de los cambios significativos por los que se han multiplicado estas empresas es porque muchas de estas empresas permanecen un tiempo como privadas, luego son compradas o salen a cotizar en bolsa, esto es así porque estas startups quieren obtener el beneficio de estimación favorable ante de salir al mercado internacional. | Another of the significant changes by which these companies have multiplied is because many of these companies remain private for a time, then they are bought or go public, this is because these startups want to obtain the benefit of a favorable estimate before go out to the international market. |

| Español | English |
| --- | --- |
| También somos testigos del desarrollo de estas empresas en el mercado privado en el cual participan estos inversores. Aquí es mucho mas favorable obtener retorno de sus inversiones sin necesidad que las startups deban cumplir los requisitos para cotizar en bolsa. | We are also witnessing the development of these companies in the private market in which these investors participate. Here it is much more favorable to obtain a return on your investments without the need for startups to meet the requirements to go public. |
LINK
| Español | English |
| --- | --- |
| Todo esto permite que mas empresas unicornio salgan al mercado y se expandan rápidamente. | All of this allows more unicorn companies to come to market and expand rapidly. |

Lo relatado en esta publicación es 100% de mi autoría, ha salido de mi cerebro por mi experiencia, fracasos y estudio de distintas fuentes. Cualquiera que quiera tomar parte de este relato puede solicitar el permiso correspondiente para hacerlo.

Diseño: Banner realizado por @egonz
Sígueme en:
| LBRY | BitTube |

Ganar publicando tus videos, registrarte aquí | LBRY |