Una de las limitaciones principales que existe en este tipo de economía es la presencia de la inseguridad jurídica o también la misma desconfianza de los usuarios que trabajan en ese sistema.
One of the main limitations that exists in this type of economy is the presence of legal insecurity or also the same mistrust of the users who work in that system.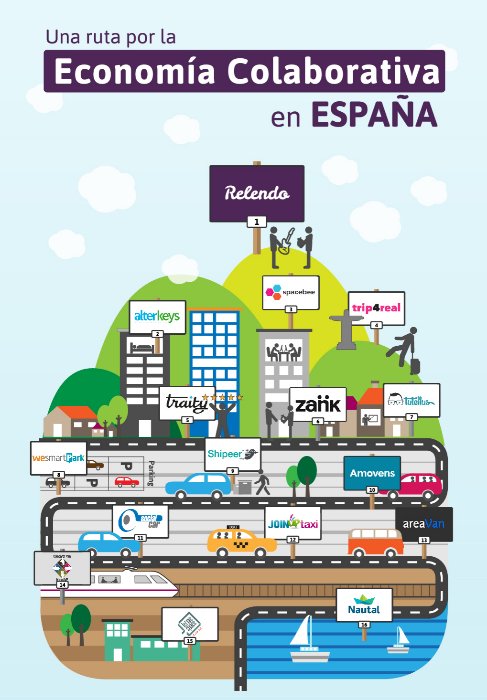 LINK

| Español | English |
| --- | --- |
| Si existen modelos que se basan en la confianza de las personas, esta confianza debe ser suficiente para que los consumidores confíen en las plataformas para que las plataformas no sean un fraude. | If there are models that are based on people's trust, this trust must be sufficient for consumers to trust the platforms so that the platforms are not a fraud. |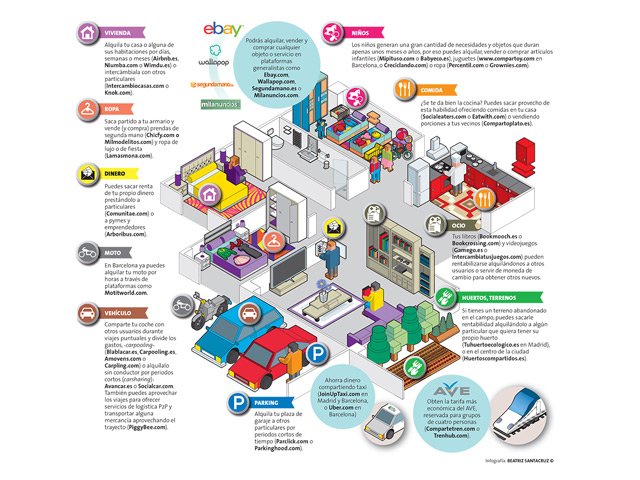 LINK
| Español | English |
| --- | --- |
| Existen muchas discrepancias entres quienes ofrecen sus servicios y aquellas empresas que venden sus productos o servicios. Las empresas reclaman a los gobiernos para que "regularicen" este tipo de comercio, pero el gobierno se pone del lado del consumidor. | There are many discrepancies between those who offer their services and those companies that sell their products or services. The companies demand that the governments "regularize" this type of trade, but the government takes the side of the consumer. |

| Español | English |
| --- | --- |
| Aunque muchos definan que el futuro de esta economía es incierto, la idea es trabajar en la evolución de esta economía colaborativa. De esta manera si los sectores involucrados trabajan en pos de este tipo de economía tenedremos éxito en la implementación de esta. | Although many define that the future of this economy is uncertain, the idea is to work on the evolution of this collaborative economy. In this way, if the sectors involved work towards this type of economy, we will be successful in implementing it. |

Lo relatado en esta publicación es 100% de mi autoría, ha salido de mi cerebro por mi experiencia, fracasos y estudio de distintas fuentes. Cualquiera que quiera tomar parte de este relato puede solicitar el permiso correspondiente para hacerlo.

Diseño: Banner realizado por @egonz
Sígueme en:
| LBRY | BitTube |

Ganar publicando tus videos, registrarte aquí | LBRY |