Veremos algunas de las características mas relevantes de la economia colaborativa.
We will see some of the most relevant characteristics of the collaborative economy.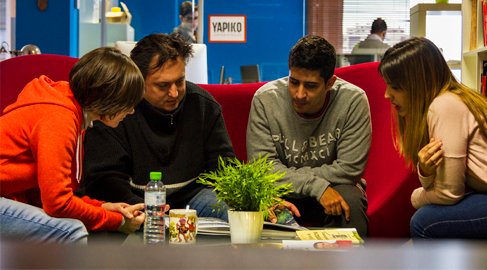 LINK

| Español | English |
| --- | --- |
| Antes que la inutilidad es mejor compartir una de las raíces de la economía colaborativas es compartir algo que si no se hiciera así sería desaprovechado. Un ejemplo: puede ser una mesa que ya no se utiliza, esto estimula de alguna manera el consumo de servicios de manera compartida, otro ejemplo pueden ser aquellos vehículos que se dirigen a un mismo lugar o misma dirección. | Before uselessness, it is better to share one of the roots of the collaborative economy is to share something that if it were not done that way would be wasted. An example: it can be a table that is no longer used, this somehow stimulates the consumption of services in a shared way, another example can be those vehicles that go to the same place or the same address. |

| Español | English |
| --- | --- |
| Bienes o dinero para intercambio Podemos simplemente realizar una búsqueda y encontrar en internet servicios de alquiler de departamentos o habitaciones de una casa, también existen alquileres se se intercambian por servicios o simplemente los llamados "Intercambio cultural". | * Goods or money for exchange * We can simply do a search and find on the internet services for renting apartments or rooms in a house, there are also rentals that are exchanged for services or simply the so-called "Cultural exchange" |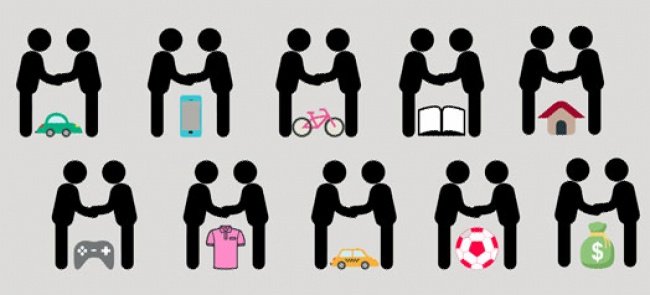 LINK
| Español | English |
| --- | --- |
| Los mediadores pueden ser sitios web o contratos inteligentes automáticos en este caso el cliente contacta con quien ofrece el servicio y de esta manera el sitio web o la aplicación en si actúan como intermediarios. | Mediators can be websites or automatic smart contracts in this case the client contacts whoever offers the service and in this way the website or the application itself act as intermediaries. |

Lo relatado en esta publicación es 100% de mi autoría, ha salido de mi cerebro por mi experiencia, fracasos y estudio de distintas fuentes. Cualquiera que quiera tomar parte de este relato puede solicitar el permiso correspondiente para hacerlo.

Diseño: Banner realizado por @egonz
Sígueme en:
| LBRY | BitTube |

Ganar publicando tus videos, registrarte aquí | LBRY |
.