La economía colaborativa está en auge y hoy mas que nunca te permitirá escalar al próximo nivel, es por ello que te compartiré algunos de los beneficios de esta econommía.
The collaborative economy is booming and today more than ever it will allow you to climb to the next level, that is why I will share some of the benefits of this economy.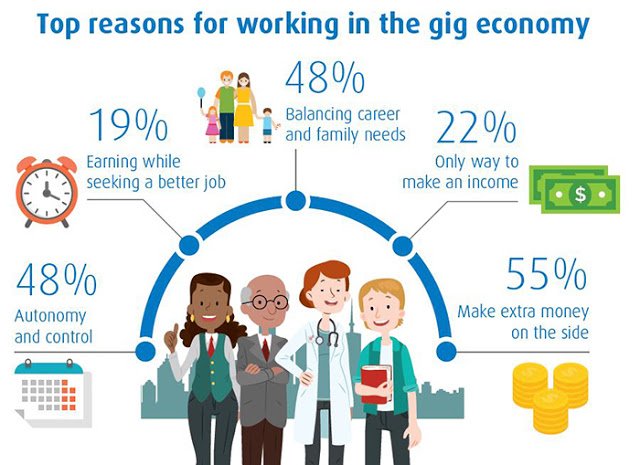 LINK

Español
English
* La oferta para el usuario ofrece un incremento, algunas opciones poco visibles para muchos de nosotros se hacen mas visibles o viables.
Ahorro de dinero, Cuando los productos o servicios son ofrecidos mediante este modelo de economía colaborativa sus costos son mucho mas bajos.
Este sistema promueve la reutilización de los productos como desarrollo sustentable.
Esta economía ofrece una mejor administración de los recursos, es el ejemplo de aquellos que tienen su coche y lo comparte con otros usuarios que tienen el mismo destino o cercano.
La disminución de producción y menos consumos es en cierta manera una ventaja para el medio ambiente reduciendo la contaminación del ecosistema.
Esta economía colaborativa promueve el emprendedurísmo y en colaboración con la competencia permite el crecimiento de la economía.
Incrementa el valor social. La unión de las personas es favorecida y se crean relaciones de confianza.|* The offer for the user offers an increase, some options not very visible for many of us become more visible or viable.
Saving money, when products or services are offered through this collaborative economy model, their costs are much lower.
This system promotes the reuse of products as sustainable development.
This economy offers better management of resources, it is the example of those who have their car and share it with other users who have the same or nearby destination.
The decrease in production and less consumption is in a certain way an advantage for the environment by reducing the pollution of the ecosystem.
This collaborative economy promotes entrepreneurship and in collaboration with the competition allows the growth of the economy.
Increase social value. The union of people is favored and relationships of trust are created.|

Lo relatado en esta publicación es 100% de mi autoría, ha salido de mi cerebro por mi experiencia, fracasos y estudio de distintas fuentes. Cualquiera que quiera tomar parte de este relato puede solicitar el permiso correspondiente para hacerlo.

Diseño: Banner realizado por @egonz
Sígueme en:
| LBRY | BitTube |

Ganar publicando tus videos, registrarte aquí | LBRY |