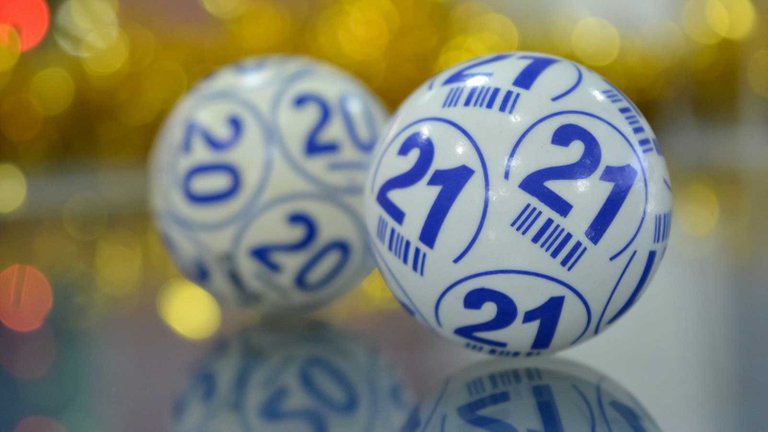 China truly believes in digital currencies - well, theirs at least.
To corroborate this statement, it is enough to see the enormous display in the tests of the digital yuan, the CBDC currency that is about to launch into its economy.
As an entry point for common people to use the digital yuan, China has so far organized ten lottery draws giving lucky holders of the winning coupons about 230 million yuan, this amount is equivalent to the current price, about $ 36 million.
The raffles have been held in five of the most populated and important cities of the vast country, among which Suzhou and Shenzhen stand out at the end of 2020, now it is about to carry out a new draw (the second) in its capital Beijing or Beijing as we tell you in Spanish-speaking countries. This new free delivery will consist of 200,000 envelopes each containing the address of an electronic wallet with a balance of 200 digital yuan, about US $ 31, so that citizens can test the benefits of the system.
China is an advance in the development of a central bank digital currency since it started with the first drafts back in 2014. It seems that now with this random distribution of a large number of currencies, it is taking the last steps before its launch. definitive. Long before the main western countries.
However, not being fully proven and in circulation, there are already companies in the Asian giant that have decided to pay part or all of their payroll with digital yuan, such as the case of JC.com, an online sales retailer of the same style of the Alibaba group best known for its AliExpress store, the most important in China. JC.Com has also started accepting the digital yuan for payment for its products some time ago.
This great project has attracted other major players in the world of finance and payments such as Mastercard who is in talks with the Chinese government to support the digital yuan.
China is a huge country and its digital currency is guaranteed success within its own territory, it has absolutely nothing to do with cryptocurrencies, of course, it will be issued and controlled by the state. Completely remote, on the sidewalk, from the idea with which bitcoin was born.

China verdaderamente cree en las monedas digitales, bueno, en la suya al menos.
Para corroborar esta afirmación basta ver el enorme despliegue en las pruebas del yuan digital, la moneda CBDC que está a punto de lanzar a su economía.
Como punto de entrada de la gente común a la utilización del yuan digital, China ha organizado hasta el momento diez sorteos de lotería regalando a los afortunados poseedores de los cupones premiados unos 230 millones de yuanes, esta cantidad equivale según la cotización actual, a unos 36 millones de dólares.
Las rifas se han realizado en cinco de las más pobladas e importantes ciudades del extenso país entre las que se destacan Suzchou y Shenzhen a finales del 2020, ahora está a punto de realizar un nuevo sorteo (el segundo) en su capital Beijing o Pekín como le decimos en los países de habla hispana. Esta nueva entrega gratuita constará de 200.000 sobres conteniendo cada uno la dirección de una billetera electrónica con un saldo 200 yuanes digitales, unos u$S 31, para que los ciudadanos puedan probar las bondades del sistema.
China es un adelantado en el desarrollo de una moneda digital de banco central ya que ha comenzado con los primeros bosquejos allá por el año 2014 y parecería que ahora con este reparto aleatorio de una gran cantidad de monedas está dando los últimos pasos antes de su lanzamiento definitivo. Mucho antes que los principales países de occidente.
No obstante, no estar totalmente probada y en circulación, ya hay empresas en el gigante asiático que han decidido pagar parte o la totalidad de su nómina con yuanes digitales, tal es el caso de JC.com, un minorista de ventas en línea del mismo estilo del grupo Alibaba más conocido por su tienda AliExpress, la más importante de China. JC.Com también ha comenzado hace algún tiempo a aceptar el yuan digital para el pago de sus productos.
Este gran proyecto ha atraído a otros importantes jugadores en el mundo de las finanzas y pagos como Mastercard quien se encuentra en conversaciones con el gobierno chino para respaldar el yuan digital.
China es un país enorme y su moneda digital tiene el éxito garantizado dentro de su propio territorio, no tiene absolutamente nada que ver con las criptomonedas, por supuesto será emitida y controlada por el estado. Totalmente alejado, en la vereda de enfrente, de la idea con la cual nació el bitcoin.
Las fotografías son de mi propiedad excepto las que menciono la fuente.
The photographs are my property except those mentioned by the source.
Héctor Gugliermo
@hosgug
Posted Using LeoFinance Beta