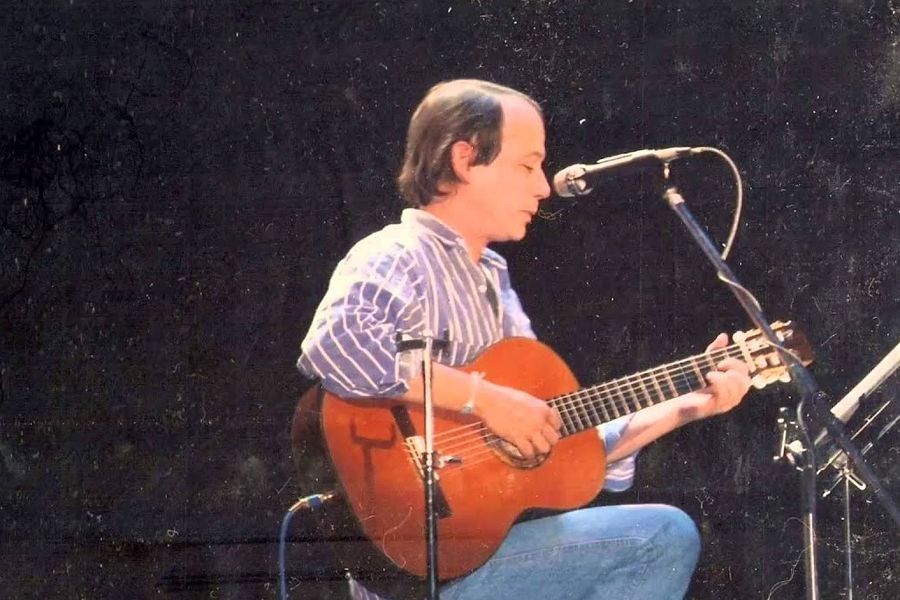 In 1981 the Cuban singer-songwriter Silvio Rodríguez wrote a song that he titled El Unicornio and that was dedicated to a Salvadoran friend named Roque Dalton, a poet for more information. Those were times of revolutionary romanticism and that friend exiled in Cuba was returning to his country to join the armed struggle.
Over time the song was renamed The Blue Unicorn and in the lyrics, Silvio said that he had gotten lost.
In the afternoon of yesterday, Bitso, a platform for buying and selling cryptocurrencies widely used in my country, stopped working, and panic and mistrust took hold of many compatriots and friends who have accounts, investments, and wallets. Of course, I am one of them.
But you will say, what does the unicorn have to do with Bitso? Well, according to cryptocurrency specialists, this company with offices in Brazil, Mexico, and Argentina reached the Unicorn category a couple of months ago, when it achieved a global valuation. of 2,200 million dollars. Currently, it has also obtained authorization to operate in Colombia, which continues its expansion at a good pace.
Only in Argentina Bitso claims to have more than 400,000 accounts and as you can see, it is logical that people have been nervous because they cannot access the platform.
Quickly, the technical area of ​​the company issued a statement on its website and on various social networks indicating that a problem with its systems infrastructure providers had caused the central application to fall, which was also transferred to versions for mobile devices.
At night, the platform was operational again, and calm returned to investors. I do not know if the fall also affected the other countries where the company has, according to statements by its managers, more than 2 million accounts.
For a while the unicorn got lost and made us suffer, I immediately remembered Silvio Rodríguez's song, in it, he says: "... the blue unicorn got lost yesterday, it left." Luckily it was only for a few hours.

En 1981 el cantautor cubano Silvio Rodríguez escribió una canción a la que tituló El Unicornio y que estaba dedicada a un amigo salvadoreño llamado Roque Dalton, poeta para más datos. Eran tiempos de romanticismo revolucionario y ese amigo exiliado en Cuba retornaba a su país para incorporarse a la lucha armada.
Con el tiempo la canción pasó a llamarse El unicornio azul y en la letra Silvio decía que se le había perdido.
En la tarde de ayer Bitso, una plataforma de compra y venta de criptomonedas muy utilizada en mi país dejó de funcionar y el pánico y la desconfianza se apoderó de muchos compatriotas y amigos que tienen cuenta, inversiones y billeteras allí. Por supuesto yo soy uno de ellos.
Pero Uds. dirán ¿qué tiene que ver el unicornio con Bitso?, bien, según especialistas en criptomonedas, esta compañía con oficinas en Brasil, México y la Argentina llegó a la categoría de Unicornio hace un par de meses, cuando logró una valuación global de 2.200 millones de dólares. Actualmente también ha logrado la autorización para operar en Colombia con lo que continúa su expansión a buen ritmo.
Solamente en Argentina Bitso declara poseer más de 400.000 cuentas y como pueden ver, es lógico que la gente se haya puesto nerviosa al no poder acceder a la plataforma.
Rápidamente el área técnica de la compañía emitió un comunicado en su sitio web y en diversas redes sociales indicando que un problema de sus proveedores de infraestructura de sistemas había hecho caer la aplicación central lo que también se traslado a las versiones para dispositivos móviles.
En horas de la noche la plataforma volvió a estar operativa y la calma retornó a los inversores. Ignoro si la caída también afecto a los demás países donde la empresa tiene, según declaraciones de sus directivos, más de 2 millones de cuentas.
Por un rato el unicornio se perdió y nos hizo sufrir, recordé la canción de Silvio Rodríguez inmediatamente, en ella dice: "…el unicornio azul se me ha perdido ayer, se fue". Por suerte solo fue por unas pocas horas.
Las fotografías son de mi propiedad excepto las que menciono la fuente.
The photographs are my property except those mentioned by the source.
Héctor Gugliermo
@hosgug
Posted Using LeoFinance Beta