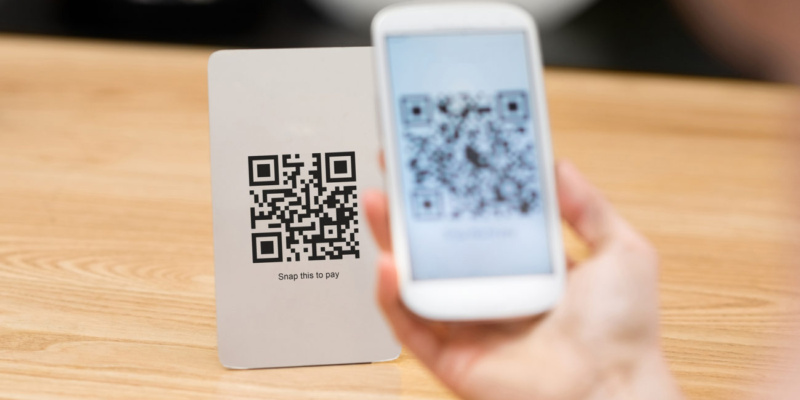 As a global trend, digital wallets do not stop adding users, in my country a study carried out by the multinational Fiserv has just been known where nine out of ten respondents said they had installed on their smartphones and/or PC some of the many wallets that are offered in the financial market.
Among the most used functions are payments with QR, transfers and sending money between people. Here in my country, what is known as 3.0 transfers has already been enabled, which allows you to pay with QR from any virtual wallet, be it from a bank or a Fintech without taking into account the company that provides the famous dot matrix code or spots, an evolution of the barcode.
This provision has been taken by Fintech as a great triumph since it opens a broader and more flexible market that allows them to fight side by side with traditional banking institutions, which on the other hand are in a war of promotions and facilities trying to prevent your clients from moving out along with their assets.
The new scenario has many advantages, both for the consumer and for businesses. For businesses, the commissions are cheaper and the collection is immediate and irrevocable, for consumers, ease, speed and security are also important elements when paying and thanks to the unleashed competition there are always benefits, discounts, and opportunities that encourage the use of certain wallets.
It is known and I have already talked about it on other occasions, a local Fintech that is growing throughout Latin America, returns 2% of the amount of each purchase made in local currency with bitcoins. A great incentive to pay with your Visa debit card or with your QR reader.
The growth of Fintech companies that offer this type of services exponentially and brings unbanked people, which is enormous in this part of the world, closer to the new way of managing without cash.
There is an undeclared war and for now, there is no winners insight, we know the power of the banks, but a fabulous competitor has emerged.
Meanwhile, cash is becoming history In a country where half of the transactions are made with money that is saying a lot.

Como una tendencia global, las billeteras digitales no paran de adicionar usuarios, en mi país acaba de conocerse un estudio realizado por la multinacional Fiserv donde nueve de cada diez encuestados dijo haber instalado en sus teléfonos inteligentes y/o PC alguna de las tantas billeteras que se ofrecen en el mercado financiero.
Entre las funciones más utilizadas se encuentran los pagos con QR, las transferencias y el envío de dinero entre personas. Aquí en mi país ya se ha habilitado lo que se conoce como transferencias 3.0 que permite pagar con QR desde cualquier billetera virtual, sea esta de un banco o de una Fintech sin tener en cuenta la empresa que provee el famoso código de matriz de puntos o manchas, una evolución del código de barras.
Esta disposición ha sido tomada por las Fintech como un gran triunfo ya que les abre un mercado más amplio y flexible que les permite pelear codo a codo con las instituciones bancarias tradicionales, las que por otra parte se encuentran en una guerra de promociones y facilidades tratando de evitar que sus clientes se muden junto con sus activos.
El nuevo escenario tiene muchas ventajas, tanto para el consumidor como para los comercios. Para los comercios las comisiones son más baratas y el cobro es inmediato e irrevocable, para los consumidores, la facilidad, rapidez y seguridad son también elementos importantes a la hora de pagar y gracias a la competencia desatada siempre hay beneficios, descuentos y oportunidades que los alientan a usar determinadas billeteras.
Es conocido y ya he hablado de ello en otras oportunidades, una Fintech local que está creciendo en toda Latinoamérica, devuelve el 2% del importe de cada compra realizada en moneda local con bitcoins. Un gran incentivo para abonar con su tarjeta de debito Visa o con su lector de QR.
El crecimiento de las Fintech que ofrecen este tipo de servicios en exponencial y acercan a la gente no bancarizada que por esta parte del mundo es enorme, a la nueva forma de manejarse sin efectivo.
Hay una guerra no declarada y por ahora no se vislumbran ganadores, conocemos el poderío de los bancos, pero les ha salido un competidor fabuloso.
Mientras tanto el efectivo está pasando a ser historia; en un país donde la mitad de las transacciones se realizan con dinero eso es mucho decir.
Las fotografías son de mi propiedad excepto las que menciono la fuente.
The photographs are my property except those mentioned by the source.
Héctor Gugliermo
@hosgug
Posted Using LeoFinance Beta