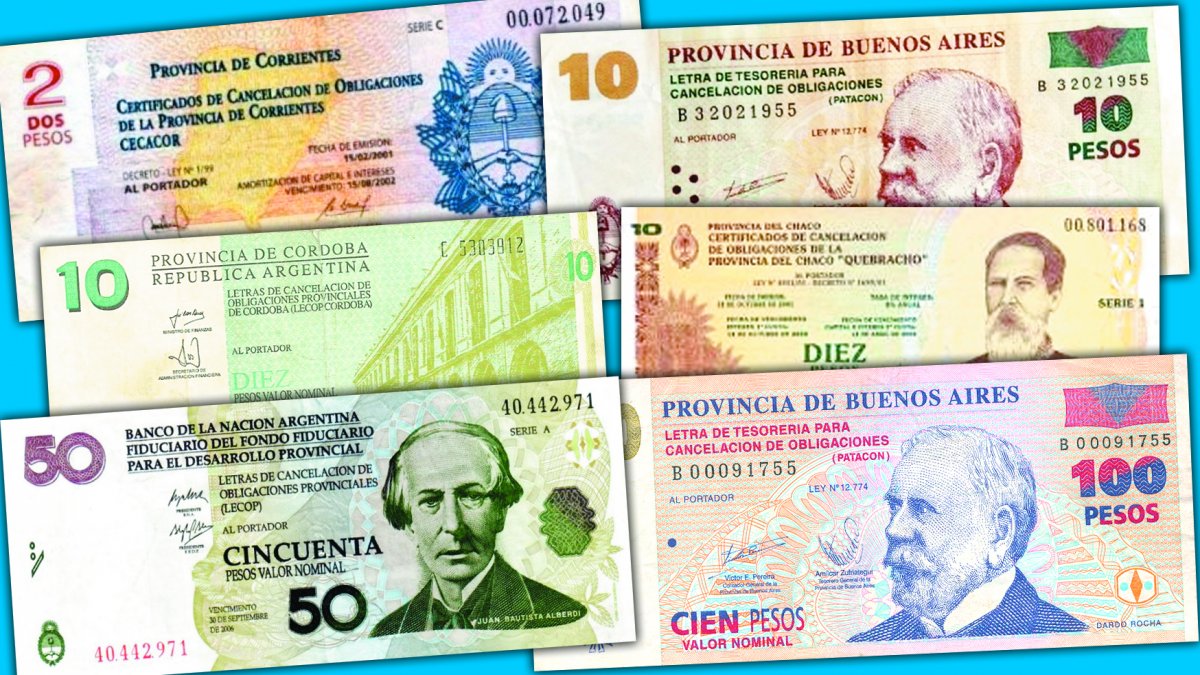 In the first place, I will try to explain the meaning of the word "boom" here in my country before the possibility that it does not mean the same thing in other places or that the expression is not understood. In these places we say "there is a boom of such a thing" and by this, we mean that this "thing" is in fashion, or is going through a period of expansion or bonanza. Therefore, the crypto boom would come to be something like cryptocurrencies have become fashionable and everyone is after them.
That is what is happening in Argentina with cryptocurrencies or rather with blockchain technology and its use for the creation of digital money.
Honestly, at this stage of economic events, which are nothing but bad news for the country, the issue is that several provinces and municipalities want to develop their own cryptocurrencies. That sounds more like a dire need for money than what this technology and cryptocurrencies are really aiming at.
In fact, all this sudden interest in cryptocurrencies reminds me of the years 2001 and 2002 where practically all the provinces that make up the Republic had issued their own bonds or quasi-currencies to face the need for cash to pay their obligations and commitments before the lack of legal tender, not because the national government could not issue but because it did not want to issue it so as not to fuel the inflation that was very high at that time.
I myself am an example of this, at that time I was a small businessman dedicated to computer services and several clients canceled my invoices with one of those quasi-monies. I have cashed in Lecop, Patacones, and some others whose names I no longer remember.
In recent days, declarations have been heard from governors, ministers, and legislators of the provinces of Córdoba, La Rioja, Catamarca and Misiones, announcing that several projects are in preparation to use blockchain technology for the creation of their own currencies following the example of the municipality of Marcos Paz in the province of Buenos Aires and Jesús María in that of Córdoba, who are already using the aforementioned technology, although to reward good payers and other social behaviors with digital points that can be exchanged for discounts for the acquisition of certain products.
Catamarca and Misiones are one step ahead in this race and are practically in a position to present to their congresses a bill to regulate cryptocurrencies and lay the foundations for the issuance of a provincial or regional stablecoin.

En primer lugar, trataré de explicar el significado de la palabra "boom" aquí en mi país ante la posiblidad que no signifique lo mismo en otros lados o que no se entienda la expresión. Por estos lugares decimos "hay un boom de tal cosa" y con ello queremos significar que esa "cosa" está de moda, o pasa por un período de expansión o bonanza. Por consiguiente, el boom cripto vendría a ser algo así como que las criptomonedas se han puesto de moda y todos van detrás de ellas.
Eso es lo que está ocurriendo en la Argentina con las criptomonedas o más bien con la tecnología blockain y su utilización para la creación de dinero digital.
Sinceramente a esta altura de los acontecimientos económicos, que no son otra cosa que malas noticias para el país, el asunto este de que varias provincias y municipios quieran desarrollar sus propias monedas criptográficas. Eso suena más a una necesidad imperiosa de obtener dinero que a lo que realmente apunta esta tecnología y las monedas criptográficas.
De hecho, todo este repentino interés en las criptomonedas me recuerda los años 2001 y 2002 donde prácticamente todas las provincias que integran la República habían emitido sus propios bonos o cuasimonedas para hacer frente a la necesidad de dinero en efectivo para pagar sus obligaciones y compromisos ante la falta de dinero de curso legal, no porque el gobierno nacional no pudiera emitir sino porque no se quería emitir para no alimentar más la inflación que era muy alta en esos momentos.
Yo mismo soy un ejemplo de ello, en aquel tiempo era un pequeño empresario dedicado a los servicios informáticos y varios clientes cancelaban mis facturas con alguna de esas cuasimonedas. He cobrado en Lecop, Patacones y algunas otras cuyos nombres ya no recuerdo.
En estos últimos días se han escuchado declaraciones de gobernadores, ministros y legisladores de las provincias de Córdoba, La Rioja, Catamarca y Misiones, anunciar que se encuentran en elaboración varios proyectos para utilizar la tecnología de la blockchain para la creación de sus propias monedas siguiendo el ejemplo del municipio de Marcos Paz en la provincia de Buenos Aires y Jesús María en la de Córdoba, quienes ya se encuentran utilizando la mencionada tecnología aunque para premiar a los buenos pagadores y otras conductas sociales con puntos digitales que pueden ser canjeados por descuentos para la adquisición de determinados productos.
Catamarca y Misiones se encuentran un paso adelante en esta carrera y prácticamente están en condiciones de presentar a sus congresos un proyecto de ley para regular las criptomonedas y sentar las bases para la emisión de una moneda establa provincial o regional.
Las fotografías son de mi propiedad excepto las que menciono la fuente.
The photographs are my property except those mentioned by the source.
Héctor Gugliermo
@hosgug
Posted Using LeoFinance Beta