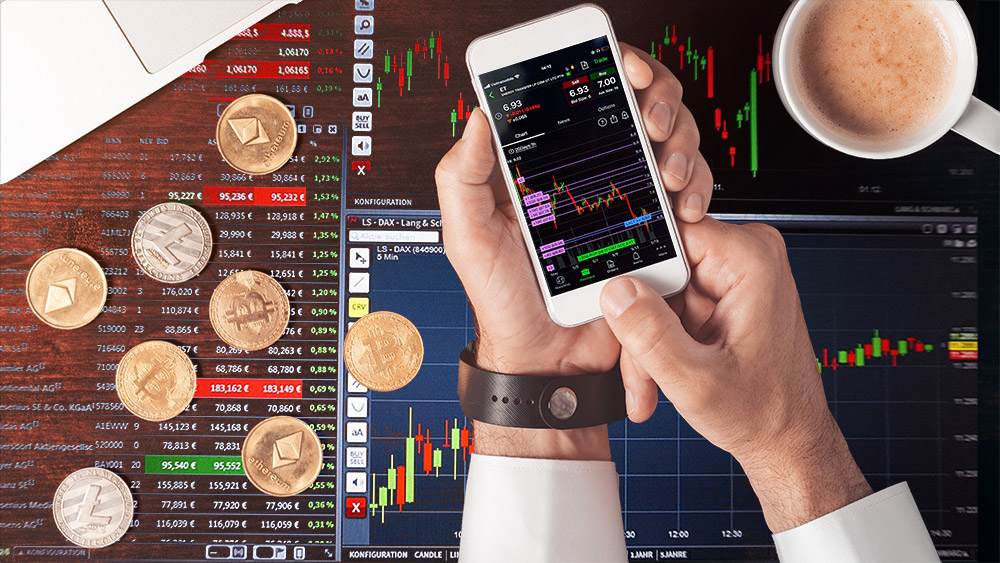 A few days ago, on Wednesday 03/31 to be precise, a friend with little experience in this market told me that he had started investing in cryptocurrencies, little money because he does not have enough money, but it is a start.
He told me that he had decided to buy ETH since he likes that currency, it is not something studied or calculated, he did not have data on future important increases, he chose it that way and it is fine, each one makes their investments as they want or can.
He told me that he had bought the equivalent of 15,000 Argentine pesos at the exchange rate based on the parallel dollar, which on that day was 144 pesos, or approximately US $ 104. The transaction was made at 2:00 p.m. and at that time the ETH price was according to an average of several international exchanges of US $ 1,843, so they should have credited him approximately 0.05698, however, his account showed a balance of 0.0564.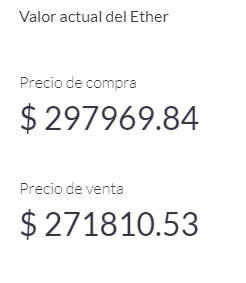 Doing some quick calculations I came to the conclusion that on the way I had lost 9%, my friend was really surprised since he assured me that those last days of March the national exchange in which he had made the transaction advertised that he did not charge commissions. Of course, my friend did not take into account the spread or price difference between the purchase and sale that that company charges, a staggering 9.14%.
If my friend had paid attention to the purchase and sale values ​​that that company publishes on its website, he would have realized the great difference, but he did not, although he was surprised to see that in the transaction he had lost more than 1,400 pesos.
At the current value of ETH, it has already recovered that difference and started to earn something, then the problem is somewhat hidden. However, we cannot stop thinking about those values, companies have to win of course, I do not know the costs of this and other local exchanges that have similar quotes, however, I do not stop thinking that it seems abuse.
In the financial world, it is often said that it is an ocean where there are many species, there are whales, dolphins, and so on until reaching the small sculpins, most of them trying to survive. You have to be very careful, especially of sharks.

Hace pocos días, el miércoles 31/03 para ser precisos, un amigo poco experimentado en este mercado me comentó que había comenzado a invertir en criptomonedas, poco dinero porque no le sobra, pero es un comienzo.
Me dijo que se había decidido por comprar ETH ya que le resulta simpática esa moneda, no es algo estudiado ni calculado, tampoco tenía un dato sobre futuros aumentos importantes, la eligió de esa manera y está bien, cada uno realiza sus inversiones como quiere o puede.
Me dijo que había comprado el equivalente a 15.000 pesos argentinos que al cambio tomando como base el dólar paralelo que a ese día estaba a 144 pesos o sea U$S 104 aproximadamente. La transacción se hizo a las 14 horas y en ese momento la cotización del ETH era según un promedio de varios exchanges internacionales de U$S 1.843 por lo que le deberían haber acreditado aproximadamente 0,05698 sin embargo su cuenta arrojaba un saldo de 0,0564.
Haciendo unos cálculos rápidos llegué a la conclusión que en el camino había perdido un 9%, mi amigo quedó realmente sorprendido ya que me aseguró que esos últimos días del mes de marzo el exchange nacional en el que había realizado la transacción publicitaba que no cobraba comisiones. Por supuesto mi amigo no tuvo en cuenta el spread o diferencia de precios entre la compra y la venta que esa empresa cobra, un pasmoso 9,14 %.
Si mi amigo hubiera prestado atención a los valores de compra y venta que esa empresa publica en su página web se habría dado cuenta de la gran diferencia, pero no lo hizo aunque si se sorprendió al ver que en la transacción había perdido más de 1.400 pesos.
Al valor actual del ETH ya recuperó esa diferencia y pasó a ganar algo, entonces el problema se disimula un tanto. Sin embargo, no podemos dejar de pensar en esos valores, las empresas tienen que ganar por supuesto, no conozco los costos de este y otros exchanges locales que tiene cotizaciones similares, sin embargo no dejo de pensar que parece un abuso.
En el mundo financiero se suele hablar de que es un océano donde hay muchas especies, están las ballenas, los delfines y así hasta llegar a los pequeños sculpins, la mayoría tratando de sobrevivir. Hay que cuidarse mucho, especialmente de los tiburones.
Las fotografías son de mi propiedad excepto las que menciono la fuente.
The photographs are my property except those mentioned by the source.
Héctor Gugliermo
@hosgug
Posted Using LeoFinance Beta