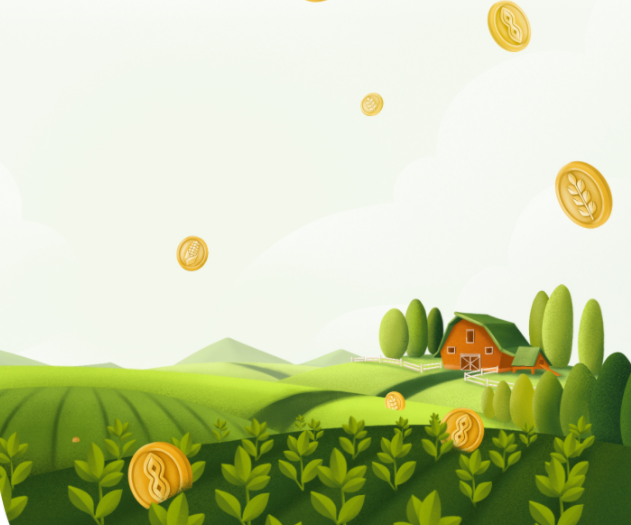 The possibilities of applying the blockchain and cryptocurrencies to different human activities do not stop growing. They are only limited by the ability of people to imagine scenarios where they apply all their power and particular characteristics, of course, that represents a challenge and at the same time a great incentive for creative minds.
This is demonstrated by the large number of innovative projects that are being known every day, let's see for example the central bank of Germany that has been working for a long time on a project based on blockchain to have a decentralized network that allows users to access the data for real-time statistics updates, preserving the security and inalterability of the data; The additional great news is that a digital currency or CBDC is not being considered. Another recent example in Spain is the announcement that a division of Telefónica is developing together with several technology companies a solution for the internet of things (IoT) based on blockchain.
Here in my country, a group of entrepreneurs has developed the first global platform for the tokenization of agricultural commodities and food, the end product of which is a cryptocurrency backed by the star crop of recent years: soybeans.
According to what was stated by the creators of Agrotoken, "Soya" is the digitization of a real asset (soybeans) that creates an ecosystem for agribusiness that does not differ substantially from what is currently happening with the exchange of grains, however with this cryptocurrency, it will be possible to invest, save and transact, lowering the costs of logistics, administration and intermediation.
The value of "Soy" will be equivalent to one ton of the aforementioned oilseed according to the price on the Matba-Rofex, a private company that manages the largest futures market in Argentina.
A particular characteristic of the system is that the tokenization contracts have a fixed duration of 30, 60 and 90 days, but they can be renewed and if it were necessary to dispose of the tokenized stock before the expected term, the operation of course can also be carried out with a predetermined cost.
The company has an ambitious expansion project towards other historically soy-producing countries such as Brazil, Uruguay and the United States, with a digitization horizon of 5% of world production. If the project has the expected success, other commodities such as corn and wheat will be among the medium-term objectives.
It will be a matter of waiting to see how the company and the market develop, the expectations are many.

Las posibilidades de aplicación de la blockchain y las criptomonedas sobre las diferentes actividades humanas no paran de crecer. Solo están limitadas por la capacidad de las personas de imaginar escenarios donde aplicar todo su poder y características particulares, por supuesto que eso representa un desafío y a la vez un gran incentivo para las mentes creativas.
Así lo demuestran la gran cantidad de proyectos innovadores que se están conociendo día a día, veamos por ejemplo el banco central de Alemania que está trabajando desde hace tiempo en un proyecto basado en blockchain para tener una red descentralizada que posibilite a los usuarios el acceso a los datos para la realización de actualizaciones de estadísticas en tiempo real, preservando la seguridad e inalterabilidad de los datos; la gran noticia adicional es que no se está pensando en una moneda digital o CBDC. Otro ejemplo reciente y en España es el anuncio de que una división de Telefónica está desarrollando junto a varias empresas de tecnología una solución para la internet de las cosas (IoT) basada en blockchain.
Aquí en mi país un grupo de emprendedores ha desarrollado la primera plataforma global de tokenización de commodities agrícolas y alimentos cuyo producto final es una criptomoneda respaldada por el cultivo estrella de los últimos años: la soja.
De acuerdo a lo enunciado por los creadores de Agrotoken, la "Soya" es la digitalización de un activo real (la soja) que crea un ecosistema para los agronegocios que no difiere sustancialmente de lo que sucede actualmente con el canje de granos, sin embargo con esta criptomoneda se podrá invertir, ahorrar y transaccionar bajando los costos de logística, administración e intermediación.
El valor de "Soya" será equivalente a una tonelada de la mencionada oleaginosa según la cotización en el Matba-Rofex una sociedad privada que administra el mayor mercado de futuros de la Argentina.
Una característica particular del sistema es que los contratos de tokenización tienen una duración fija de 30, 60 y 90 días, pero pueden renovarse y si fuera necesario desprenderse del stock tokenizado antes del plazo previsto también se puede efectuar la operatoria por supuesto con un costo prefijado.
La empresa tiene un ambicioso proyecto de expansión hacia otros países históricamente productores de soja como Brasil, Uruguay y Estados Unidos teniendo un horizonte de digitalización de un 5% de la producción mundial. Si el proyecto tiene el éxito esperado otros commodities como el maíz y el trigo estarán entre los objetivos a mediano plazo.
Será cuestión de esperar a ver como se desenvuelve la empresa y el mercado, las expectativas son muchas.
Las fotografías son de mi propiedad excepto las que menciono la fuente.
The photographs are my property except those mentioned by the source.
Héctor Gugliermo
@hosgug
Posted Using LeoFinance Beta