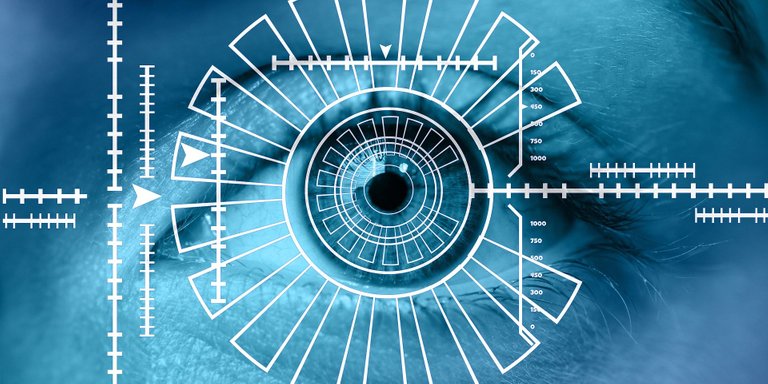 The recognition of the iris of people is a method that has been improved in recent years thanks to the improvement of the algorithms necessary for its reading and conversion into a digitized template.
At present it is one of the most reliable techniques, comparable to that of the fingerprint, producing very few rejections or twins.
For some reason not entirely clear, there is a company called Worldcoin that has created a cryptocurrency with the same name, has made it known that it wants to bring as many people as possible to the financial world and for this it promises to pay with that currency if the person agrees to deliver the result of your iris scan and obtain a unique record.
Apparently, this idea comes from the hand of what has been called "universal basic income" which consists of offering a certain amount of money to unemployed people in exchange for nothing.
In 2016 a publicized trial was carried out with 2000 unemployed in Finland, the project consisted of giving that number of people 560 euros per month for two years with the idea of ​​improving their working life. Although there were no significant changes in the work aspects of these people, others related to well-being and happiness were noted.
This universal basic income is an idea that arises from the unwanted consequences of labor automation, which in turn comes from technological advances. Many people are rapidly being replaced by machines and robots and as a consequence society is changing rapidly.
In Bloomberg, one of the most prestigious financial advisory companies in the USA has released the news about Worldcoin, a company that has not yet been formally presented; The same source assures that behind this project there are great names such as Sam Altman, founder of LinkedIn, Andreessen Horowitz and other important Silicon Valley personalities who has already raised about 25 million dollars to invest for that purpose.

El reconocimiento del iris de las personas es un método que se ha ido perfeccionando en los últimos años gracias al mejoramiento de los algoritmos necesarios para su lectura y conversión en una plantilla digitalizada.
En la actualidad es una de las técnicas más fiables, comparables con la de la huella dactilar produciendo muy escasos rechazos o mellizos.
Por alguna razón no del todo aclarada, existe una empresa denominada Worldcoin que ha creado una criptomoneda con el mismo nombre, ha hecho trascender que desea acercar a la mayor cantidad de personas posible al mundo financiero y para ello promete pagar con esa moneda si la persona accede a entregar el resultado del escaneo de su iris y obtener un registro único.
En apariencias esta idea viene de la mano de lo que se ha dado en llamar "la renta básica universal" que consiste en ofrecer una determinada cantidad de dinero a personas desempleadas a cambio de nada.
En el año 2016 se realizó un publicitado ensayo con 2000 desempleados en Finlandia, el proyecto consistió en entregarle a esa cantidad de personas 560 euros mensuales por dos años con la idea de mejorar su vida laboral. Si bien no hubo cambios significativos en los aspectos laborales de esas personas, si se notaron otros relacionados con el bienestar y la felicidad.
Esta renta básica universal es una idea que surge a partir de las consecuencias no deseadas de la automatización laboral que a su vez proviene del avance tecnológico. Muchas personas están siendo rápidamente reemplazadas por máquinas y robots y como consecuencia de ello la sociedad está cambiando rápidamente.
Bloomberg, una de las compañías de asesoría financiera más prestigiosas de USA ha lanzado la noticia sobre Worldcoin, empresa que aún no se ha presentado formalmente; la misma fuente asegura que detrás de este proyecto hay grandes nombres como el de Sam Altman, fundador de LinkedIn, Andreessen Horowitz y otras importantes personalidades de Silicon Valley quienes ya han juntado unos 25 millones de dólares para invertir con ese propósito.
Las fotografías son de mi propiedad excepto las que menciono la fuente.
The photographs are my property except those mentioned by the source.
Héctor Gugliermo
@hosgug
Posted Using LeoFinance Beta