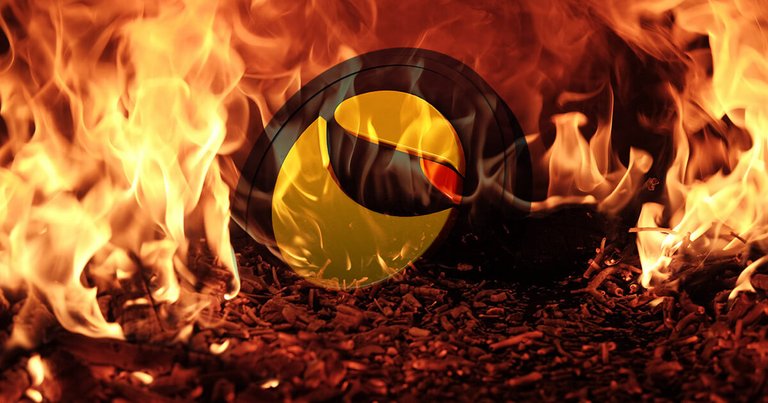 The sweetened story told by the cult film "Trading places" or "From beggar to millionaire" as it became known in Spanish-speaking countries, shows the way and the speed with which some things that are taken for granted can radically change.
In the United States, a far-sighted couple began to think about the best way to save for their children's university tuition and after a long time, they decided to trust the Luna cryptocurrency. Something similar, although with very different objectives, happened in other parts of the world, such as in Korea for example, where a young investor bought that cryptocurrency at $5 and saw how it made him a millionaire when it reached its highest price of $116 per unit exactly two months ago.
Overnight, these and many others lost everything, not only the profits but also the initial investment, today the currency has a price of 0.001 per token.
Cryptocurrencies have a certain degree of volatility, true, but this has been a disaster costing the system billions of dollars. Many panicked and sold, the blow is still being felt and cryptocurrencies have not recovered.
These days I read a news story that left me stunned, an investor who believed in the Luna project obtained the address of Do Kwon's home, creator of the Terra project, went in search of answers and some possible alternative plan that would allow him to rescue, even if it were, a part of the liquefied fortune. He was unable to find Kwon's whereabouts but he did go to jail, they denounced him for harassment and took him to jail.
I honestly don't know what happened, if I know that the cause of the debacle was the loss of value of TerraUSD, which was algorithmically related to Terra, panic began to dominate the minds of many investors who sold everything at any price.
Like the orange juice that Eddie Murphy and Dan Aykroyd bought and then sold, a smiling situation in the film and a dramatic one in the latter.

La historia endulzada que cuenta la película de culto "Trading places" o "De mendigo a millonario" como se conoció en los países de habla hispana, muestra la forma y la velocidad con la que algunas cosas que se dan por sentadas pueden cambiar radicalmente.
En Estados Unidos un matrimonio previsor comenzó a pensar en la mejor forma de ahorrar para la pagar la matrícula de la universidad de sus hijos y luego de un buen tiempo decidieron confiar en la criptomoneda Luna. Algo similar, aunque con objetivos muy diferentes pasaba en otros lugares del mundo, como en Corea por ejemplo, donde un joven inversor compraba esa criptomoneda a 5 dólares y veía como la misma lo convertía en millonario cuando llegó a su máxima cotización de 116 por unidad hace exactamente dos meses atrás.
De la noche a la mañana esos y muchos otros perdieron todo, no solamente las ganancias sino también la inversión inicial, hoy la moneda tiene una cotización de 0.001 por ficha.
Las criptomonedas tienen un cierto grado de volatilidad, es cierto, pero esto ha sido un desastre que le costo al sistema miles de millones de dólares. Muchos entraron en pánico y vendieron, todavía el golpe se siente y las criptomonedas no se han recuperado.
Por estos días leí una noticia que me dejó pasmado, un inversor que creyó en el proyecto de Luna obtuvo la dirección de la vivienda de Do Kwon, el creador del proyecto Terra, fue en busca de respuestas y algún posible plan alternativo que le permitiera rescatar, aunque fuera, una parte de la fortuna licuada. No consiguió dar con el paradero de Kwon pero si la cárcel, lo denunciaron por acoso y lo llevaron preso.
Sinceramente no se que fue lo que ocurrió, si conozco que el causante de la debacle fue la perdida de valor de TerraUSD que estaba emparentada algorítmicamente con Terra, el pánico comenzó a dominar la mente de muchos inversores que vendieron todo a cualquier precio.
Como el jugo de naranja que compraron y luego vendieron Eddie Murphy y Dan Aykroyd, una situación risueña aquella de la película y dramática esta última.
---
Las fotografías son de mi propiedad excepto las que menciono la fuente.
The photographs are my property except those mentioned by the source.
Héctor Gugliermo
@hosgug
Posted Using LeoFinance Beta