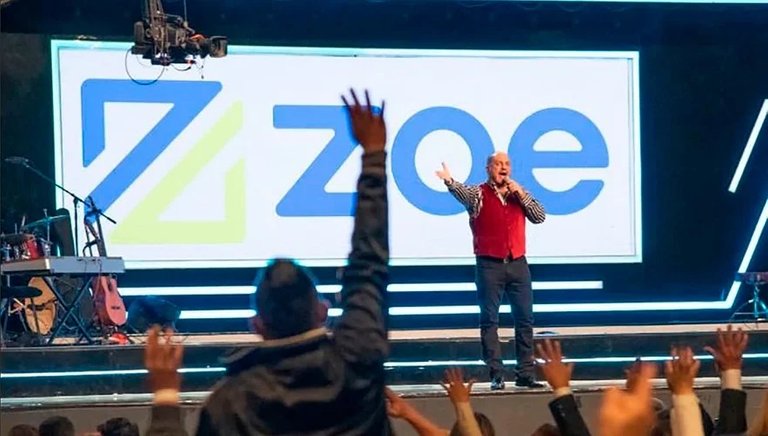 It is very likely that the Italian Carlo Ponzi, creator of the scam system known worldwide by his surname, earned much more money today from copyright than he did in 1919 when he realized that behind the coupons that the Italians emigrated to other countries because of the First World War sent their relatives and friends, there was a fabulous business.
Ponzi had already visited jail a couple of times before making the big coup with coupons by creating the pyramid scheme that has subsequently been and continues to be used by scammers around the world to make money from people who for necessity or ambition, they hand over their assets without measuring consequences and only dazzled by the enormous returns that are offered.
There are all kinds of tricksters, there are those who disguise the system with sophisticated financial tools and complex convincing mechanisms and also those simple petty thieves and imagination who implement it by taking advantage of low-income people with poor knowledge and education, between the two points a whole range of restless and imaginative tricksters.
In recent months, a business group called Generación Zoe has risen to fame in my country. Its founder is an ontological coach who became known as a successful and ostentatious businessman. He deceived his victims using the main distinctive feature in most of this type of scam: offering high yields for deposits in dollars, in addition to delivering an immediate return to the "partner" who incorporated another investor into the company, the reward was 20 % of the money deposited by the latter.
In the last stages of rapid growth and to make the solvency of the group and the funds that backed the investments more credible, a cryptocurrency called Zoe was devised that supposedly had gold equivalence for the total issued.
Despite the fact that several of the first investors continued to defend the company and its directors, many filed lawsuits for not receiving the original deposits or the promised interest, most of the victims are from the province of Córdoba, where it all began and although expansion to the entire country had begun, it was stopped by the justice before the first complaints.
Several of the main managers have already been arrested, however, two of the most important were missing. The CEO was captured by Interpol yesterday in Santo Domingo, Dominican Republic, a country he had entered illegally in an attempt to escape from the Argentine justice system, which has accused him of fraud and illicit association.
Something surprising that makes us think about the intelligence and preparation of this man, is that he has captured thanks to a follower's complaint about frequent Zoom and YouTube broadcasts where the aforementioned fugitive urged his followers, despite everything that had happened, to continue capturing investors with the same promises of astronomical dividends.
The favorite bait of the scammers who use the Ponzi method is the excessive ambition of the people, paradoxically one of the miser fishermen fell with the same bait.
It is worth analyzing in detail that Carlo Ponzi also, after spending a good time in Italian prisons, moved to Brazil where he tried to continue defrauding people.
They are case studies for professionals of the mind and behavior that should be published, the results and conclusions could be useful for both the scammers and the scammed.

Es muy probable que el italiano Carlo Ponzi, creador del sistema de estafa conocido mundialmente por su apellido, ganara hoy en día mucho más dinero por derechos de autor que lo que consiguió en el año 1919 cuando se dio cuenta que detrás de los cupones que los italianos emigrados a otros países a causa de la primera guerra mundial enviaban a sus familiares y amigos, había un negocio fabuloso.
Ponzi ya había visitado la cárcel en un par de oportunidades antes de dar el gran golpe con los cupones al crear el esquema piramidal que con posterioridad ha sido y sigue siendo utilizado por estafadores de todo el mundo para quedarse con el dinero de la gente que por necesidad o ambición entregan sus activos sin medir consecuencias y solo obnubilados por los enormes retornos que se ofrecen.
Hay embaucadores de todo tipo, están los que disfrazan el sistema con sofisticadas herramientas financieras y complejos mecanismos de convencimiento y también aquellos simples ladrones de poca monta e imaginación que lo implementan aprovechándose de personas de bajos recursos y pobres conocimientos y estudios, entre los dos puntos toda una amplia gama de inquietos e imaginativos tramposos.
En los últimos meses saltó a la fama en mi país un grupo empresarial bautizada Generación Zoe, su fundador es un coach ontológico que se daba a conocer como un exitoso y ostentoso empresario. Embaucaba a sus víctimas utilizando el principal rasgo distintivo en la mayoría de este tipo de estafas: ofreciendo altos rendimientos por depósitos en dólares, además entregaba un retorno inmediato al "socio" que incorporaba a la empresa a otro inversor, la recompensa era de un 20% del dinero depositado por este último.
En las últimas etapas del rápido crecimiento y para hacer más creíble la solvencia del grupo y de los fondos que respaldaban las inversiones, se ideó una criptomoneda denominada Zoe que supuestamente tenía equivalencia en oro para el total emitido.
Pese a que varios de los primeros inversores continuaban defendiendo a la empresa y a sus directivos, muchos iniciaron demandas al no recibir los depósitos originales ni los intereses prometidos, la mayoría de los damnificados son de la provincia de Córdoba, lugar donde todo comenzó y aunque ya se había iniciado la expansión hacia todo el país, la misma fue detenida por la justicia ante las primeras denuncias.
Varios de los directivos principales ya fueron detenidos, sin embargo, faltaban dos de los más importantes. El CEO fue capturado por Interpol en el día de ayer en Santo Domingo, República Dominicana, país al que había ingresado de forma ilegal en un intento por escapar de la justicia argentina que lo tiene acusado de estafa y asociación ilícita.
Algo sorprendente que hace pensar en la inteligencia y preparación de este señor, es que fue capturado gracias a la denuncia de un seguidor sobre frecuentes trasmisiones de Zoom y YouTube donde el mencionado prófugo instaba a sus seguidores, pese a todo lo ocurrido, a continuar captando inversores con las mismas promesas de dividendos astronómicos.
La carnada preferida de los estafadores que utilizan el método Ponzi es la ambición desmedida de la gente, paradójicamente uno de los pescadores de avaros cayó con la misma carnada.
Da para analizar minuciosamente que también Carlo Ponzi, luego de pasar un buen tiempo en las cárceles italianas se mudó a Brasil donde intentó continuar estafando gente.
Son casos de estudio para profesionales de la mente y el comportamiento que deberían publicarse, les vendría bien los resultados y conclusiones, tanto a los estafadores como a los estafados.
---
Las fotografías son de mi propiedad excepto las que menciono la fuente.
The photographs are my property except those mentioned by the source.
Héctor Gugliermo
@hosgug