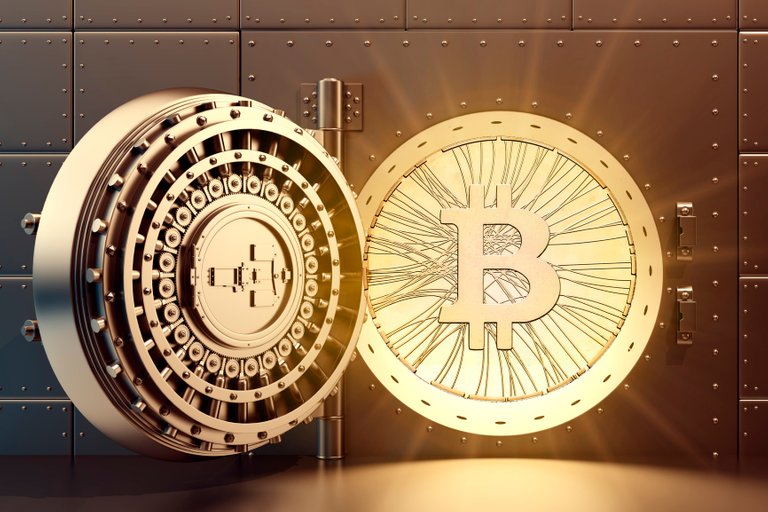 If you've never heard of Wences Casares, don't worry, neither did I until about a month ago.
He is Argentine like me but he is considered a citizen of the world, unlike me, I have only left the country on rare occasions and generally to spend a few days of work or recreation, although away from the luxuries and comforts that money can buy.
Returning to Wences, this businessman is the ideologue and founder of a company called Xapo that was born in 2014 to provide extreme security services to cold cryptocurrency wallets. As promoted on his website, he owns a "cryptocurrency castle" in Attinghausen, a small Swiss community located in the canton of Uri very close to Lake Lucerne; In this exclusive place, he has built a vault equipped with the most complete security measures in order to store the private keys of bitcoin cold wallets and other crypto assets. Security is in charge of the prestigious maximum security company Deltalis. His clients are mostly big investors and millionaires.
However, the restless Wences has broadened his objectives by devising and implementing a bank of cryptocurrencies and digital services, including an account in US dollars, a debit card, and an application for Smartphones that allows you to charge and pay, operate in the market for cryptocurrencies and other additional financial services.
So far everything is normal but the bad news is that Xapo recently announced its exit from the US market, making an excuse for some inconveniences with the new regulations.
Xapo is fundamentally oriented to emerging markets, which is where it is most necessary to protect assets from inflation and the fluctuating conditions and rules that these countries generally have. However, the requirements to access the complete package include an annual fee of US $ 150, probably too much for the vast majority of the inhabitants of these same countries. It seems that the group with the highest purchasing power and savings is being targeted.

Si Ud. nunca oyó hablar de Wences Casares no se preocupe, yo tampoco hasta hace aproximadamente un mes atrás.
Es argentino como yo pero se lo considera un ciudadano del mundo, al revés de mí que solo he salido del país en contadas oportunidades y generalmente para pasar unos pocos días de trabajo o esparcimiento aunque alejado de los lujos y comodidades que el dinero puede comprar.
Volviendo a Wences, este empresario es el ideólogo y fundador de una empresa llamada Xapo que nació en año 2014 para brindar servicios de extrema seguridad a billeteras frías de cryptomonedas. Según se promociona en su sitio web, posee un "castillo de cryptomonedas" en Attinghausen, una pequeña comunidad Suiza situada en el cantón de Uri muy cerca del lago Lucerna; en ese exclusivo lugar ha construido una bóveda dotada de las más completas medidas de seguridad con el objetivo de almacenar las claves privadas de billeteras frías de bitcoin y otros activos crypto. La seguridad está a cargo de la prestigiosa compañía de máxima seguridad Deltalis. Sus clientes son en su mayoría grandes inversionistas y millonarios.
Sin embargo el inquieto Wences ha ampliado sus objetivos ideando y llevando a la práctica un banco de cryptomonedas y servicios digitales, entre ellos se cuenta con una cuenta en dólares americanos, una tarjeta de débito y una aplicación para Smartphones que permite cobrar y pagar, operar en el mercado de las cryptomonedas y otros servicios financieros adicionales.
Hasta allí todo es normal pero la mala noticia está en que Xapo recientemente ha anunciado su salida del mercado estadounidense poniendo como excusa algunos inconvenientes con las nuevas regulaciones.
Xapo está orientada fundamentalmente a los mercados emergentes que es donde más se necesita proteger los activos de la inflación y las fluctuantes condiciones y reglas que en general estos países poseen. Sin embargo entre los requisitos para acceder al paquete completo se incluye un fee anual de u$s 150, probablemente demasiado para la gran mayoría de los habitantes de estos mismos países. Parece que se está apuntando al grupo de mayor poder adquisitivo y de ahorro.
Las fotografías son de mi propiedad excepto las que menciono la fuente.
The photographs are my property except those mentioned by the source.
Héctor Gugliermo
@hosgug
Posted Using LeoFinance Beta