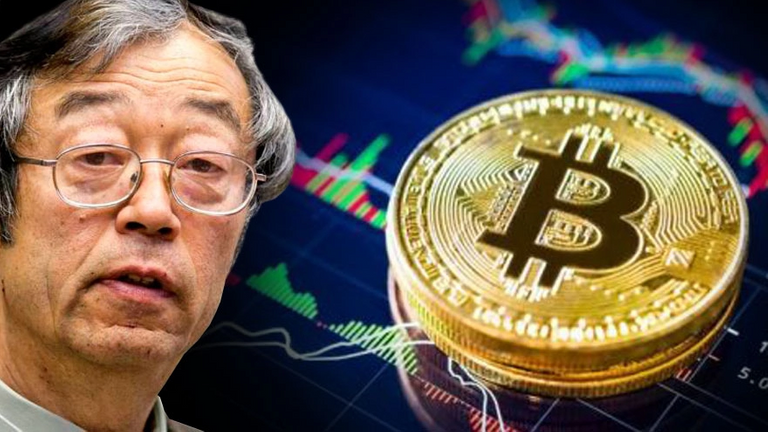 Throughout these almost 13 years since the pseudonym, Satoshi Nakamoto sent a message to the mailing list of metzdowd.com, a site dedicated to cryptography, where he described a new electronic cash system that he called bitcoin, there has been a long list of investigations and speculations regarding the true identity of the author.
Among the list of people identified as possible creators of bitcoin were Gavin Andresen, Hal Finney, Wei Dai, Nick Szabo, and the duo of Craig Wright and Dave Kleiman, each of them with sufficient background and participation in the project to be considered. within the select list of possible owners of both the original idea and the famous pseudonym.
Of course, there were others, even many believe that the project could not have been developed by a single person and that in reality, Satoshi Nakamoto is a group of developers.
Research and theories have enough material to write a book, perhaps a comedy. From whether he is Japanese or not, for which some took the trouble to analyze Nakamoto's emails and messages to verify that he at least did not live in Japan or that he slept alone in the afternoon. Those who took as true some confusing statements and circumstantial evidence, the self-declared and even conspiracy theories of the development of several corporations with unspeakable ends. All a comedy of entanglements that have never reached a definitive conclusion.
In recent days a new investigation has emerged and this time from a prestigious senior analyst of Bloomberg Traded Investment Funds (ETFs), I am referring to Eric Balchunas.
Mr. Balchunas has published on his social networks that after carrying out a long and serious investigation, he has concluded that Satoshi Nakamoto is none other than Hal Finney, a North American programmer who participated in the bitcoin project since its inception in the year 2009. As proof, the Bloomberg analyst publishes a screenshot of an article developed by Finney in 1993 where he describes his idea of ​​cryptographic commercial cards, something very similar to what non-fungible tokens were known in recent times.
I do not know if there is more evidence and unfortunately the one identified as the author of the original idea of ​​bitcoin can no longer confirm or deny the investigation, he died in 2014 a victim of ALS (amyotrophic lateral sclerosis).
Meanwhile, the mystery is still not revealed; honestly, I do not know if it is of greater importance.

A lo largo de estos casi 13 años desde que el seudónimo Satoshi Nakamoto enviara un mensaje a la lista de correos de metzdowd.com, un sitio dedicado a la criptografía, donde describía un nuevo sistema de efectivo electrónico al cual denominaba bitcoin, ha habido una larga lista de investigaciones y especulaciones respecto a la verdadera identidad del autor.
Entre la lista de personas señaladas como posibles creadores del bitcoin estuvieron Gavin Andresen, Hal Finney, Wei Dai, Nick Szab y la dupla conformada por Craig Wright y Dave Kleiman, cada uno de ellos con suficientes antecedentes y participación en el proyecto como para ser considerados dentro de la selecta lista de posibles propietarios tanto de la idea original como del famoso seudónimo.
Por supuesto hubo otros, inclusive muchos creen que el proyecto no pudo haber sido desarrollado por una única persona y que en realidad Satoshi Nakamoto es un grupo de desarrolladores.
Las investigaciones y teorías poseen el suficiente material como para escribir un libro, quizás una comedia. Desde si es japonés o no para lo cual algunos se tomaron el trabajo de analizar los correos y mensajes de Nakamoto para comprobar que al menos no vivía en Japón o que dormía solo por la tarde. Los que tomaron como ciertas algunas declaraciones confusas y pruebas circunstanciales, los auto declarados y hasta teorías conspirativas de un desarrollo de varias corporaciones con fines inconfesables. Toda una comedia de enredos que nunca han llegado a una conclusión definitiva.
Por estos días ha surgido una nueva investigación y esta vez proveniente de un prestigioso analista senior de Fondos de Inversión Cotizados (ETF) de Bloomberg, me refiero a Eric Balchunas.
El señor Balchunas ha publicado en sus redes sociales que luego de llevar a adelante una larga y seria investigación, ha llegado a la conclusión que Satoshi Nakamoto no es otro que Hal Finney, un programador norteamericano que participó del proyecto bitcoin desde sus comienzos en el año 2009. Como prueba, el analista de Bloomberg publica una captura de pantalla de un artículo desarrollado por Finney en el año 1993 donde describe su idea de tarjetas comerciales criptográficas, algo muy similar a lo que en los últimos tiempos se conocieron tokens no fungibles.
Desconozco si existen más pruebas y lamentablemente el señalado como autor de la idea original del bitcoin ya no puede confirmar o desmentir la investigación, falleció en el año 2014 víctima del ELA (esclerosis lateral amiotrófica).
Mientras tanto el misterio sigue sin develarse, sinceramente, no sé si tenga mayor importancia.
Las fotografías son de mi propiedad excepto las que menciono la fuente.
The photographs are my property except those mentioned by the source.
Héctor Gugliermo
@hosgug
Posted Using LeoFinance Beta