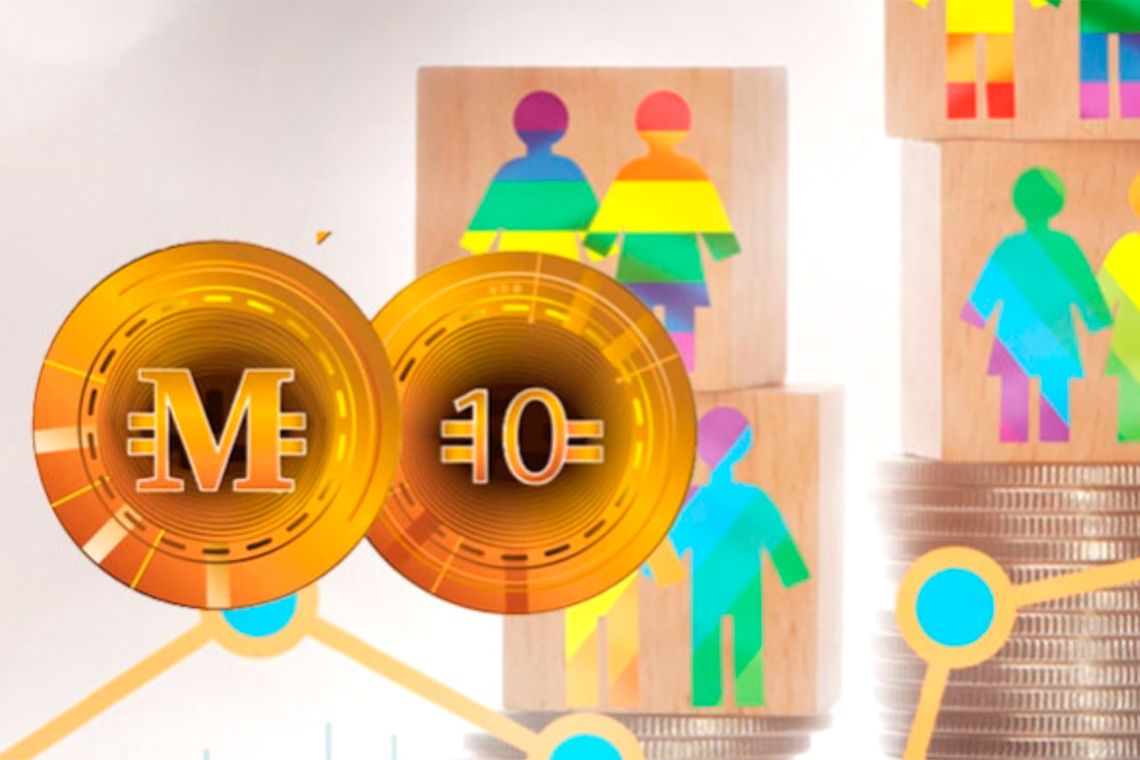 The Spanish LGBTI+ community already has its own cryptocurrency, it is called Maricoin and despite the fact that the same name seems to discriminate or exclude part of the group itself, that is the official name chosen for this cryptocurrency that comes to light on Christmas Eve as a pilot test And according to its creators, as of December 31, it will be accepted in more than 25 businesses related to the community, all of them "gay-friendly".
The creator of the project is a hairdresser named Juan Belmonte who enlisted the financial support of several entrepreneurs to shape the creation of the asset. In his own words, the central idea is to empower the community, both inside and outside of Spain.
With the acceptance of this cryptocurrency, it is sought to have a transversal, safe and legal economy that will allow everyone who uses and/or accepts it to be recognized as a defender of gender equality, that is, a protector of human rights.
According to specialist studies, if the economic activity of the entire LGBTI+ community were to come together, it would be something like the fourth-largest economy in the world, economic and financial force of such magnitude that according to Belmonte it deserves its own cryptocurrency.
The idea is to use it at first within some localities of Spain and then expand it globally.
We await with great expectations the evolution of this currency that on paper promises a great acceptance, at least the initial postulates of it determine it.

La comunidad LGBTI+ española ya tiene su propia criptomoneda, se llama Maricoin y pese a que el mismo nombre parece discriminar o excluir a parte del propio colectivo, ese es el nombre oficial elegido para esta criptomoneda que sale a la luz en Nochebuena como una prueba piloto y según sus creadores a partir del 31 de diciembre será aceptada en más de 25 comercios relacionados con la comunidad todos ellos "gay-friendly".
El creador del proyecto es un peluquero llamado Juan Belmonte quien consiguió el apoyo financiero de varios empresarios para dar forma a la creación del activo. Según sus propias palabras la idea central es empoderar a la comunidad, tanto dentro como fuera de España.
Con la aceptación de esta criptomoneda se busca tener una economía transversal, segura y legal que posibilitará que todo aquel que la utilice y/o acepte sea reconocido como un defensor de la igualdad de géneros, es decir un protector de los derechos humanos.
Según estudios de especialista, si se juntara la actividad económica de toda la comunidad LGBTI+ sería algo así como la cuarta economía del mundo, una fuerza económica y financiera de tal envergadura que según Belmonte merece una criptomoneda propia.
La idea es utilizarla en un primer momento dentro de algunas localidades de España para luego expandirla a nivel global.
Esperamos con grandes expectativas la evolución de esta moneda que en los papeles promete una gran aceptación, al menos sus postulados iniciales así lo determinan.
Las fotografías son de mi propiedad excepto las que menciono la fuente.
The photographs are my property except those mentioned by the source.
Héctor Gugliermo
@hosgug
Posted Using LeoFinance Beta