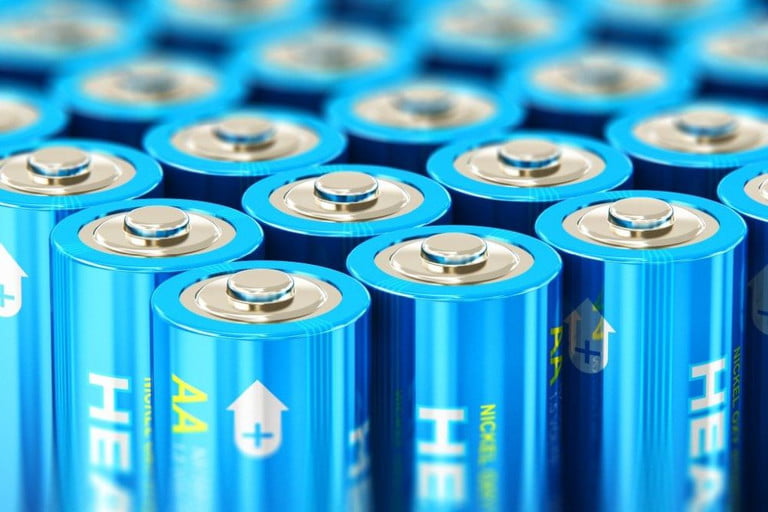 Lithium is a chemical element with atomic number 3, meaning that each atom has 3 protons. However, I do not want to go into technical details of which I do not know much, not for anything as I always averse to chemistry. In this case, I am only interested in the name "atomic 3" because here in my country there is a project for the creation of an altcoin that will be called exactly like that and that will be linked to the national lithium reserves that are very important, according to estimates they may be between 10 and 12% of all the lithium in the world and is concentrated in the Puna region, in the north of the country.
Just as there are already other projects tied to national products such as Soy that you can see by clicking Here, This new one will allow companies linked to the extractive industry of the coveted mineral to approach potential investors to finance themselves in a better way and thus optimize the necessary processes and tools.
Lithium is the mineral most used today for the manufacture of batteries, at the moment lithium-ion accumulators and batteries have some problems such as charging time and limited recharging capacity. This is changing rapidly as a very recent development by Harvard University has managed to design and build a solid-state lithium battery that charges in just 20 minutes and can withstand more than 10,000 recharges. This novelty can generate a revaluation of the mentioned mineral and of course a greater consideration when looking for investments.
Reserve-based valuation will strip the cryptocurrency of the volatility and risk that accompany many other projects without this precious seasoning.
The project is in an advanced state, the economic matrix has been drawn up and developed, conversations have begun with local and international investors and agreements are also being carried out with digital banks. The development of the technology part and the legal and tax aspects have yet to be completed.
The project called "Atomic 3" is auspicious although I would prefer a better name, I will be attentive to its evolution and launch.

El Litio es un elemento químico de número atómico 3, es decir que cada átomo tiene 3 protones. Sin embargo, no quiero entrar en detalles técnicos de los cuales no se mucho, no por nada siempre fui reacio a la química. En este caso solo me interesa el nombre "atómico 3" porque aquí en mi país hay un proyecto para la creación de una altcoin que se llamará justamente así y que estará ligada a las reservas nacionales de Litio que son muy importantes, según estimaciones pueden estar entre el 10 y el 12% de todo el Litio del mundo y se concentra en la región de la Puna, en el norte del país.
Así como ya existen otros proyectos atados a la producción nacional como por ejemplo el de Soja que pueden ver haciendo clic Aquí, este nuevo permitirá a las empresas ligadas a la industria extractiva del codiciado mineral acercarse a posibles inversores para financiarse de una mejor manera y de esa forma optimizar los procesos y herramientas necesarias.
El Litio es el mineral más utilizado en la actualidad para la elaboración de baterías, al momento los acumuladores y baterías de iones de Litio tienen algunos problemas como por ejemplo el tiempo de carga y la limitada capacidad de recargas. Esto está cambiando rápidamente ya que un desarrollo muy reciente de la universidad de Harvard ha logrado diseñar y construir una batería de Litio de estado sólido que se carga en tan solo 20 minutos y puede soportar más de 10.000 recargas. Esta novedad puede generar una revalorización del mencionado mineral y por supuesto una mayor consideración a la hora de buscar inversiones.
La valoración basada en las reservas quitará a la criptomoneda la volatilidad y el riesgo que acompañan a muchos otros proyectos sin este preciado condimento.
El proyecto se encuentra en un avanzado estado, se ha elaborado y desarrollado la matriz económica, se han iniciado conversaciones con inversores locales e internacionales y también se están llevando a cabo acuerdos con bancos digitales. Falta aún finalizar el desarrollo de la parte tecnología y los aspectos legales e impositivos.
El proyecto denominado "Atómico 3" es auspicioso aunque preferiría un nombre mejor, estaré atento a su evolución y lanzamiento.
Las fotografías son de mi propiedad excepto las que menciono la fuente.
The photographs are my property except those mentioned by the source.
Héctor Gugliermo
@hosgug
Posted Using LeoFinance Beta