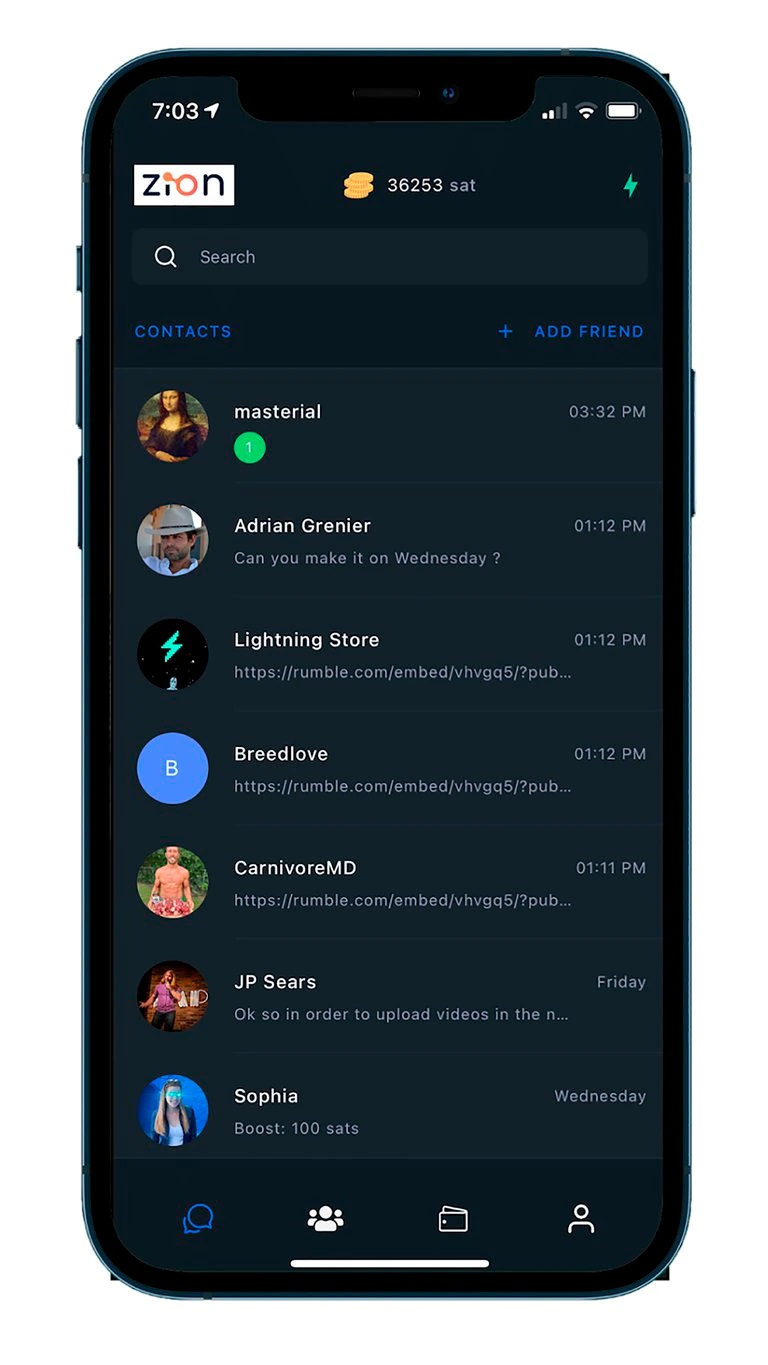 For a few days, I have been reading in different specialized media the announcement of the launch of a new social network that would allow earning cryptocurrencies (it is said that bitcoins) only by using it by publishing content and interacting with others, it is also mentioned within its characteristics the possibility to send cryptocurrencies. Sounds similar to our platform.
The official announcement by its creators talks about rewarding content creators directly with bitcoins through the use of the Lightning Network Daemon (LND).
According to the words of Justin Rezvani, ideologist of the project, so far the way to connect to the social network whose name is Zion, is through the available nodes of access to the LND, renting one or developing one's own through the use of software transmission.
As mentioned in the various articles consulted, the possibility of renting a node is no longer available due to the great demand that there was, and that caused them to sell out quickly.
It gives the feeling of not being easy or free to be part of this community.
So far the application is available in its mobile version and only for IOS, according to the announcements, the Android version will be usable in October of this year and the web or desktop by the end of 2021.
Except for those who have iPhones, the rest of us will have to wait to see what it is about and if it will be another competitor between the interaction and content reward platforms.
It is advertised as something new and disruptive, it seems that its developers do not know the Hive ecosystem or at least do not want to imply that the general ideas are not as novel as they say.

Desde hace algunos días vengo leyendo en distintos medios especializados el anuncio del lanzamiento de una nueva red social que permitiría ganar criptomonedas (se dice que bitcoins) solo utilizándola mediante la publicación de contenidos y la interacción con otros, también se menciona dentro de sus características la posibilidad de enviar criptomonedas. Suena parecido a nuestra plataforma.
El anuncio oficial por parte de sus creadores habla de recompensar a los creadores de contenidos en forma directa con bitcoins mediante la utilización de la Lightning Network Daemon (LND).
Según palabras de Justin Rezvani, ideólogo del proyecto, hasta el momento la forma de conectar a la red social cuyo nombre es Zion, es mediante los nodos disponibles de acceso a la LND, alquilando uno o desarrollando el propio a través de la utilización del software de trasmisión.
Según se menciona en los diversos artículos consultados, la posibilidad de alquilar un nodo ya no se encuentra disponible debido a la gran demanda que hubo y que motivó que se agotaran rápidamente.
Da la sensación de no ser fácil ni gratuito formar parte de esta comunidad.
Hasta el momento la aplicación está disponible en su versión mobile y solamente para IOS, según los anuncios, la versión para Android estará utilizable en octubre de este año y la web o de escritorio para finales de 2021.
Salvo aquellos que tengan Iphone, los demás deberemos esperar para ver de que se trata y si será un competidor más entre las plataformas de interacción y recompensa de contenidos.
Se anuncia como algo novedoso y disruptivo, parecería que sus desarrolladores no conocen el ecosistema de Hive o al menos no quieren dar a entender que las ideas generales no son tan novedosas como dicen.
Las fotografías son de mi propiedad excepto las que menciono la fuente.
The photographs are my property except those mentioned by the source.
Héctor Gugliermo
@hosgug
Posted Using LeoFinance Beta