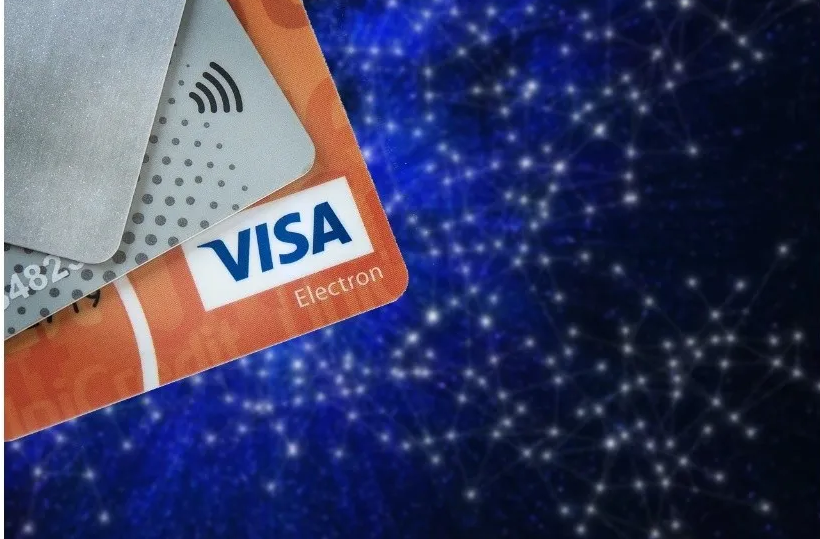 The concept of HUB is quite old, previously only reserved for computer scientists, although later the term spread and popularized in other areas, today there is even a TV channel with that name and at one time a famous aeronautical company used it as advertising with a slogan that read: "the HUB of the Americas."
A HUB is a hub, a physical or logical device that concentrates and distributes from a single address something that is shared among several.
A clear example is the USB port HUBs that have emerged in recent years to be added to computers, preferably in notebooks where USB connection ports are scarce, the input of the HUB is connected to one of the ports and immediately several additional outputs.
The Covid-19 pandemic has caused many changes in humanity and one of them, perhaps among the most significant, the reduction in the use of cash. In Spain, perhaps the country in Europe where the most cash was used until a year ago, the way of paying for goods and services has changed dramatically and now more debit and credit cards and even mobile phones are used. To continue with statistics from Spain, it is estimated that at least 5 million Spaniards already have some type of cryptocurrency among their assets.
This new trend in the payment modality coupled with the indisputable fact of the interest and use of cryptocurrencies is leading FinTechs to explore and in fact to launch debit and credit cards that combine the assets of an individual or HUB on the market. company and allows them to choose with which to pay their expenses. The novelty is given that within the assets the holdings in cryptocurrencies are also counted.
I already commented in a previous post that you can see by clicking [Here] (https://leofinance.io/@hosgug/prepaid-card-prepaid-card) that in my country there is at least one company whose product is called Lemon Cash and that makes it possible to use assets in BTC and other cryptocurrencies in the payment with your debit card or through its application for smartphones, there are other projects underway and even some about to go on the market. Several associated with Visa cards, for example
There are still several issues to discuss and elaborate on these issues, there are a large number of cryptocurrency users who are enemies of all those applications and financial companies that use new technologies and prefer to handle themselves (or at least have a copy) of the keys. access to our cryptocurrency wallets and also act as intermediaries in the acquisition of goods and services, something that if we think about it is quite far from the primary postulates of the Bitcoin protocol, they are not lacking in reason.
However, it is also true that people need to use their crypto assets, of course, many are interested in intermediating and keeping part of what is ours, it will be difficult if not impossible to maintain only the exchange between equals, well at least it is safe for me I will not see it.

El concepto de HUB es bastante antiguo, antes solo reservado para informáticos, aunque luego el término se difundió y popularizó en otros ámbitos, hoy en día existe hasta un canal de TV con ese nombre y en alguna época una empresa aeronáutica famosa lo utilizó como publicidad con un eslogan que rezaba: "el HUB de las Américas".
Un HUB es un concentrador, un dispositivo físico o lógico que concentra y distribuye desde una única dirección algo que se comparte entre varios.
Un ejemplo claro son los HUB de puertos USB que han surgido en los últimos años para agregar en las computadoras, preferentemente en las notebooks donde escasean los puertos de conexión USB, se conecta la entrada del HUB a uno de los puertos e inmediatamente se obtienen varias salidas adicionales.
La pandemia de Covid-19 ha provocado muchos cambios en la humanidad y uno de ellos, quizás entre los más significantes, la reducción en el uso del dinero en efectivo. En España, quizás el país de Europa donde más efectivo se utilizaba hasta un año atrás, ha cambiado fuertemente la forma de pago de bienes y servicios y ahora se utilizan más tarjetas de débito y crédito y hasta los teléfonos móviles. Para continuar con estadísticas de España, se calcula que al menos 5 millones de españoles ya poseen entre sus activos algún tipo de criptomonedas.
Esa nueva tendencia en la modalidad de pagos aunada al hecho incontrastable del interés y uso de las criptomonedas estás llevando a las FinTech a explorar y de hecho a lanzar al mercado tarjetas de débito y crédito que combinan a modo de HUB los activos de un individuo o empresa y les permite elegir con que abonar sus gastos. La novedad está dada en que dentro de los activos también se contabilizan las tenencias en criptomonedas.
Ya comenté en una publicación anterior que pueden ver haciendo clic Aquí que en mi país existe al menos una empresa cuyo producto se denomina Lemon Cash y que posibilita utilizar activos en BTC y otras criptomonedas en el pago con su tarjeta de débito o mediante su aplicación para teléfonos inteligentes, hay otros proyectos en marcha e incluso alguno a punto de salir al mercado. Varios asociados a las tarjetas Visa, por ejemplo
Todavía hay varios temas por discutir y elaborar sobre estas cuestiones, hay una gran cantidad de usuarios de criptomonedas que son enemigos de todas aquellas aplicaciones y empresas financieras que utilizan las nuevas tecnologías y prefieren manejar ellos (o al menos tener una copia) de las claves de acceso a nuestras billeteras de criptomonedas y además actuar de intermediarios en la adquisición de bienes y servicios, algo que si lo pensamos bien está bastante alejado de los postulados primarios del protocolo Bitcoin, razón no les falta.
Sin embargo también es cierto que la gente necesita utilizar sus activos criptográficos, por supuesto que muchos están interesados en intermediar y quedarse con parte de lo nuestro, será difícil por no decir imposible mantener solamente el intercambio entre iguales, bueno al menos es seguro que yo no lo veré.
Las fotografías son de mi propiedad excepto las que menciono la fuente.
The photographs are my property except those mentioned by the source.
Héctor Gugliermo
@hosgug
Posted Using LeoFinance Beta