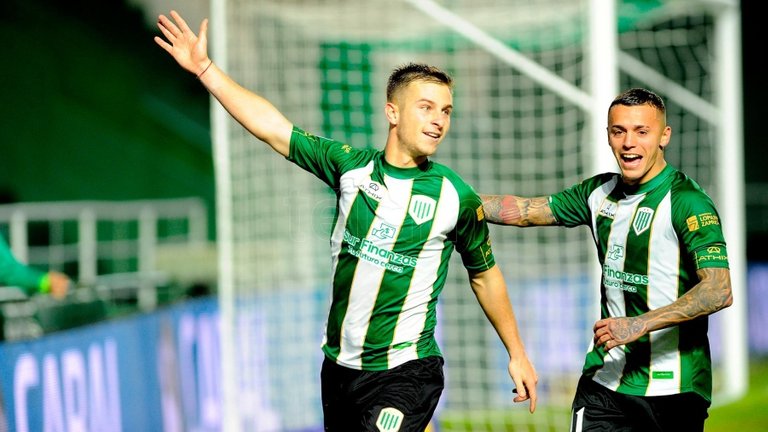 Giuliano Galoppo, an attacking midfielder belonging to the CA Banfield squad, a team from the province of Buenos Aires that plays in the first division of Argentine football, has just been transferred to São Paulo, one of the most popular and powerful teams in Brazil.
The news would not stop being ordinary and usual in the soccer environment except for the fact that the six million dollars that his pass costs are paid entirely in cryptocurrencies. In this way, this becomes the first transfer in Latin America of a male soccer player who is paid in that kind.
To carry out the commercial transaction, the company Bitso, a platform specialized in cryptocurrencies of Mexican origin that have extended its operations to Brazil, Argentina, and Colombia, participated.
The general director of Bitso in Brazil indicated that the company was proud to be able to collaborate with the transfer and signing of the Argentine player to São Paulo, a transfer that he considered historic since it was carried out with all the security, transparency, and flexibility offered by the cryptocurrencies.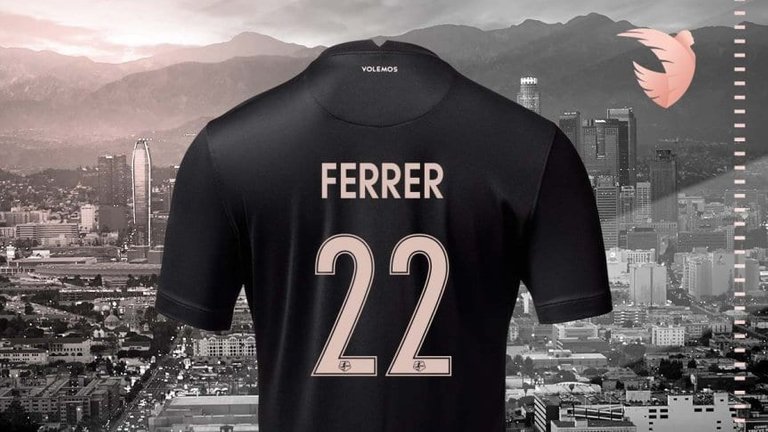 This same company participated in a similar operation. However, within women's soccer when at the beginning of the year the player of Spanish origin of Brazilian parents Stefanny Ferrer Van Ginkel was transferred from Tigres UANL Femenil to Angel City FC in the United States and whose value was settled in bitcoins.
This makes me think of all those who still believe that cryptocurrencies have no value and are just booby traps.

Giuliano Galoppo, un mediocampista ofensivo perteneciente a la plantilla del CA Banfield, un equipo de la provincia de Buenos Aires que milita en la primera división del fútbol argentino, acaba de ser transferido al San Pablo, uno de los equipos más populares y poderosos de Brasil.
La noticia no dejaría de ser normal y habitual en el ambiente del fútbol salvo por el hecho de que los seis millones de dólares que cuesta su pase es abonado íntegramente en criptomonedas. De esta manera, esta se convierte en la primera transferencia en Latinoamérica de un futbolista masculino que se abona en esa especie.
Para la realización de la transacción comercial se contó con la intervención de la empresa Bitso, una plataforma especializada en criptomonedas de origen mexicano que ha extendido su operatoria a Brasil, Argentina y Colombia.
El director general de Bitso en Brasil indicó que en la empresa se sentían orgullosos de poder colaborar con la transferencia y el fichaje del jugador argentino al San Pablo, pase que consideró histórico ya que se realizó con toda la seguridad, transparencia y flexibilidad que ofrecen las criptomonedas.
Esta misma empresa participó en una operación similar, aunque dentro del fútbol femenino cuando a principios de año la jugadora de origen español de padres brasileños Stefanny Ferrer Van Ginkel fue transferida del Tigres UANL Femenil al Angel City FC de Estados Unidos y cuyo valor fue saldado en bitcoins.
Esto me hace pensar en todos aquellos que todavía creen que las criptomonedas no tienen ningún valor y solo son cazabobos.
---
Las fotografías son de mi propiedad excepto las que menciono la fuente.
The photographs are my property except those mentioned by the source.
Héctor Gugliermo
@hosgug