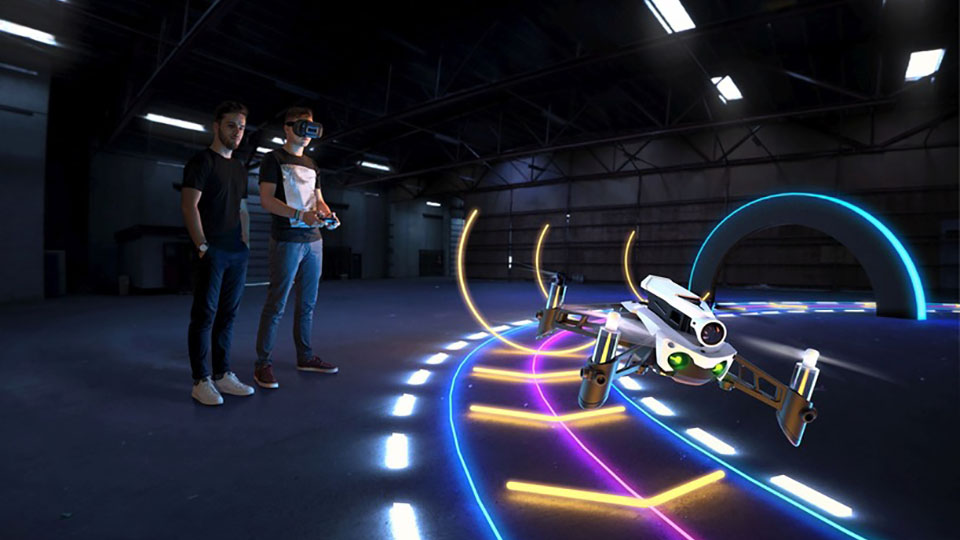 A new company in the firmament of the crypto ecosystem called PlayGround Labs has emerged from an alliance between a crypto-asset investment company (Hivemind) and the Drone Racing League (DRL) who Manages the world league of high-speed drone racing. This new company is developing at least one game based on the Algorand blockchain and in the P2E or play-to-earn mode.
The Drones racing video game will be the first of this modality and will allow players to earn cryptocurrencies and NFT, it is being built with a robust and scalable infrastructure within the web3 and metaverse gaming ecosystems.
The company has announced that it goes beyond game development and has created an infrastructure based on a cloneable framework and two protocols called SXM DAO and Kapital DAO that will allow greater participation of the community, both players and developers, taking advantage of their sustainable tokenomics models.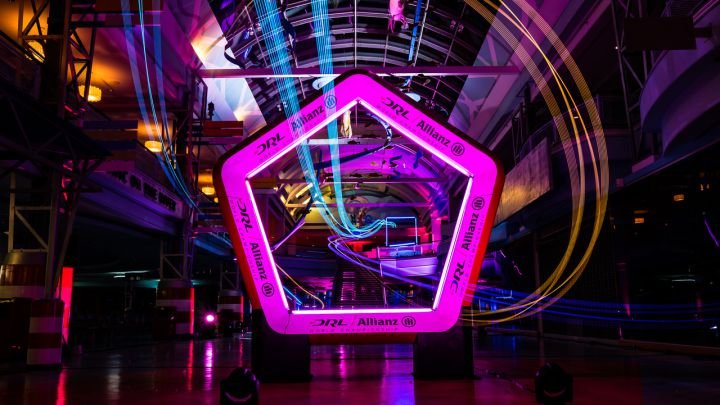 The support and participation of the DRL have been fundamental for the development of this exciting project, virtual drone races and their participation in the gaming industry has had them active on various fronts, having organized and launched virtual tournaments on Xbox, Steam, and PlayStation among others, now, with this new project is decidedly launched into the P2E mode.
P2E games with rewards in cryptocurrencies and NFT have been growing at an accelerated rate and analysts estimate that the current value is around 2 trillion dollars, a figure more than interesting to tempt large companies that are surely already planning their own games.
There will be games for all tastes and ages.

Una compañía nueva en el firmamento del ecosistema cripto llamada PlayGround Labs ha surgido de una alianza entre una empresa de inversión en criptoactivos (Hivemind) y la Drone Racing League (DRL) quien adminstra la liga mundial de carreras de Drones de alta velocidad. Esta nueva empresa está desarrollando al menos un juego basado en la blockchain de Algorand y en la modalidad P2E o play to earn.
El videojuego de carreras de Drones será el primero de esta modalidad y permitirá a los jugadores ganar criptomonedas y NFT, está siendo construido con una infraestructura robusta y escalable dentro de los ecosistemas de juegos web3 y el metaverso.
La compañía ha anunciado que va más allá del desarrollo de juegos y ha creado una infraestructura basada en un framework clonable y dos protocolos denominados SXM DAO and Kapital DAO que permitirán una mayor participación de la comunidad, tanto de jugadores como desarrolladores, tomando ventaja de sus modelos de tokenómica sustentables.
El apoyo y la participación de la DRL ha sido fundamental para el desarrollo de este excitante proyecto, las carreras virtuales de drones y su participación en la industria del gaming los ha tenido activos en varios frentes habiendo organizado y lanzado torneos virtuales en Xbox, Steam y PlayStation entre otros, ahora, con este nuevo proyecto se lanza decididamente a la modalidad P2E.
Los juegos P2E con recompensas en criptomonedas y NFT vienen creciendo a ritmo acelerado y los analistas calculan que el valor actual ronda los 2 billones de dólares, una cifra más que interesante como para tentar a grandes empresas que seguramente ya están planificando sus propios juegos.
Habrá juegos para todos los gustos y edades.
---
Las fotografías son de mi propiedad excepto las que menciono la fuente.
The photographs are my property except those mentioned by the source.
Héctor Gugliermo
@hosgug
Posted Using LeoFinance Beta