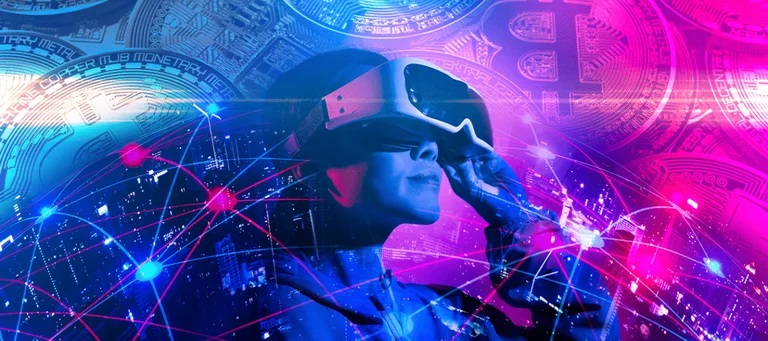 Since the first plans for the development of the now-famous metaverse began to be disclosed, we knew that virtual reality (VR) was coming hand in hand with the new digital world.
However, this could have interesting variants, at least initially, since there are companies that are designing their metaverses so that they can be used from a web browser without the need for expensive PCs, headsets, and virtual reality headsets.
The metaverse company Portals has announced through its founding partner Adam Gómez that they are designing a metaverse that can be accessed from a web and that will not require expensive equipment to interoperate within it. In this way, access to the metaverse will be possible for a greater number of people who would otherwise be restricted by the costs of others based on high-end PCs and virtual reality headsets.
Portals have raised 5 million dollars a few days ago in an initial financing round led by Greylock Partners and in which several companies in the field and financial investment participated.
The Portals metaverse is based on the Solana blockchain and runs from Google's Chrome or Microsoft's Edge browser and allows users to create their own custom spaces within the virtual city.
According to Gómez, the central idea of ​​the company is to build the largest and most active digital city with millions of residents and visitors, visitors will be able to develop a varied menu of options that, among others, includes the possibility of attending concerts, walking through the city ​​and shopping.
The metaverse has become one of the biggest novelties for this year that has just begun and according to recent studies, its market capitalization is already more than 26 billion dollars. There is no doubt that the participation of the giant's Meta and Microsoft has contributed especially to this exceptional growth.
Many companies are working on innovative projects to equip the digital world with greater capabilities that allow them to create more immersive experiences that attract eager users who are always ready to participate in new, fun, and engaging experiences.

Desde que comenzaron a divulgarse los primeros planes para el desarrollo del ahora famoso metaverso, supimos que la realidad virtual (VR) venía de la mano del nuevo mundo digital.
Sin embargo, esto podría tener interesantes variantes, al menos en un principio, ya que existen empresas que están diseñando sus metaversos para que puedan ser utilizados desde un navegador web sin necesidad de costosas PC's, cascos y visores de realidad virtual.
La empresa de metaverso Portals, ha anunciado a través de su socio fundador Adam Gómez que están diseñando un metaverso al que se podrá acceder desde una web y que no requerirá de costosos equipos para interoperar dentro del mismo. De esta manera, el acceso al metaverso será posible para una mayor cantidad de personas que de otra manera estarían restringidos por los costos que representan otros basados en PC's de alta gama y cascos de realidad virtual.
Portals ha conseguido hace pocos días 5 millones de dólares en una ronda de financiación inicial liderada por Greylock Partners y en la que participaron varias empresas del rubro y de la inversión financiera.
El metaverso de Portals está basado en la blockchain de Solana y funciona desde el navegador Chrome de Google o Edge de Microsoft y permite a los usuarios crear sus propios espacios personalizados dentro de la ciudad virtual.
Según Gómez, la idea central de la empresa es la de construir la más grande y activa ciudad digital con millones de residentes y visitantes, los visitantes podrán desarrollar un variado menú de opciones que entre otras incluye la posibilidad de asistir a conciertos, pasear por la ciudad y hacer compras.
El metaverso se ha constituido en una de las mayores novedades para este año que recién comienza y según estudios recientes su capitalización de mercado ya es de más de 26 mil millones de dólares. No caben dudas que la participación de los gigantes Meta y Microsoft ha contribuido especialmente en este crecimiento excepcional.
Muchas empresas están trabajando en proyectos innovadores para dotar al mundo digital de mayores capacidades que les permita crear experiencias más inmersivas que atraigan a los ansiosos usuarios siempre dispuestos a participar de nuevas, divertidas y atrapantes experiencias.
---
Las fotografías son de mi propiedad excepto las que menciono la fuente.
The photographs are my property except those mentioned by the source.
Héctor Gugliermo
@hosgug
Posted Using LeoFinance Beta