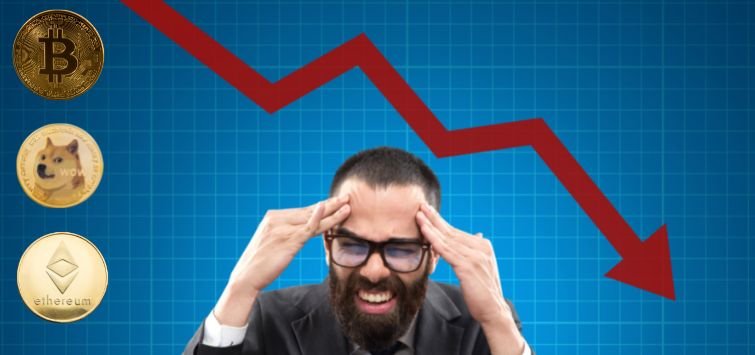 Those who follow my publications already know that I am used to mentioning proverbs and adages, many of them learned from my grandmother, although I must confess that not all of them, although sometimes I award them out of respect and admiration for that great person that she was.
The phrase "don't give him up for dead" is widely used here and in other parts of the world, often referring to teams of some popular sport, mainly soccer. If you happen to do a search on Google using that phrase, you will be surprised how many times it appears and as I said within the football world, "don't give Boca Juniors for dead (or River Plate if my compatriots prefer)", "don't take dead to Barca" he says in another line, so it could continue indefinitely.
I came up with the phrase here after reading an article written by the opinion editorial board of Bloomberg, the prestigious financial advisory firm. In the aforementioned editorial, he talks about cryptocurrencies as if they were a dead man who is being watched over.
Among the various observations, they appreciate that this collapse (apparently expected) occurred before cryptocurrencies were consolidated and were too connected to the traditional financial system. Really harsh opinions that probably do not take into account the panorama of the global economy, I do not know if on purpose.
But it was to be expected that many would take advantage of the current situation to throw dirt on a box that still does not have a body.
It is true that the consultants' opinions often adapt to the circumstances, after all, words are only. My former partner mentioned with great insistence that we should not dedicate ourselves to developing systems but to providing consultancy, the reports do not cancel, he said, and if a client rebukes us for a failed decision based on our consultancy, there is always the possibility of mentioning that they misunderstood our words.
We will see what happens in the future, I would not rush to give them up for dead, of course, I do not have a consultant or an army of analysts at my disposal, so if they wish they can buy candles and flowers crowns, I prefer to invest that money in buying cryptocurrencies.
To finish, I leave you another saying that my grandmother used a lot and that from my point of view is useful for the occasion: "the hunter aims first at the hare than at the sparrow".

Aquel que sigue mis publicaciones ya sabe que acostumbro a mencionar refranes y adagios, muchos de ellos aprendidos de mi abuela, aunque debo confesar que no todos, aunque en ocasiones se los adjudico, por respeto y admiración a esa gran persona que fue.
Esta frase "no lo den por muerto" es muy utilizada aquí y en otras partes del mundo, muchas veces referidas a equipos de algún deporte popular, principalmente el fútbol. Si se les ocurre hacer una búsqueda en Google poniendo esa frase se sorprenderán las veces que aparece y como dije dentro del mundo futbolístico, "no den por muerto a Boca Juniors (o River Plate si lo prefieren mis compatriotas)", "no den por muerto al Barca" dice en otro renglón, así podría continuar indefinidamente.
Aquí se me ocurrió utilizar la frase luego de leer un artículo escrito por la junta editorial de opinión de Bloomberg, la prestigiosa empresa de asesoría financiera. En el mencionado editorial habla de las criptomonedas como si se tratara de un muerto al que se está velando.
Entre las diversas observaciones vertidas agradecen que este colapso (esperable aparentemente) se da antes que las criptomonedas se consolidaran y estuvieran demasiado conectadas con el sistema financiero tradicional. Opiniones realmente duras que probablemente no tengan en cuenta el panorama de la economía global, desconozco si de exprofeso.
Pero era de esperar que muchos aprovecharan la actual coyuntura para tirar tierra sobre un cajón que todavía no tiene el cadáver.
Es cierto que las opiniones de las consultaras muchas veces se acomodan a las circunstancias, después de todo las palabras son solo. Mi ex socio mencionaba con gran insistencia que no debíamos dedicarnos a desarrollar sistemas sino a dar consultoría, los informes no cancelan, decía y si algún cliente nos increpa por una decisión fallida basada en nuestra consultoría, siempre existe la posibilidad de mencionar que malinterpretaron nuestras palabras.
Veremos que ocurre en el futuro, yo no me apresuraría a darlas por muertas, por supuesto no tengo una consultora ni un ejército de analistas a mi disposición por lo que si lo desean pueden ir comprando velas y coronas de flores, yo prefiero invertir ese dinero en comprar criptomonedas.
Para finalizar les dejo otro refrán que utilizaba bastante mi abuela y que desde mi punto de vista sirve para la ocasión: "el cazador apunta primero a la liebre que al gorrión".
---
Las fotografías son de mi propiedad excepto las que menciono la fuente.
The photographs are my property except those mentioned by the source.
Héctor Gugliermo
@hosgug