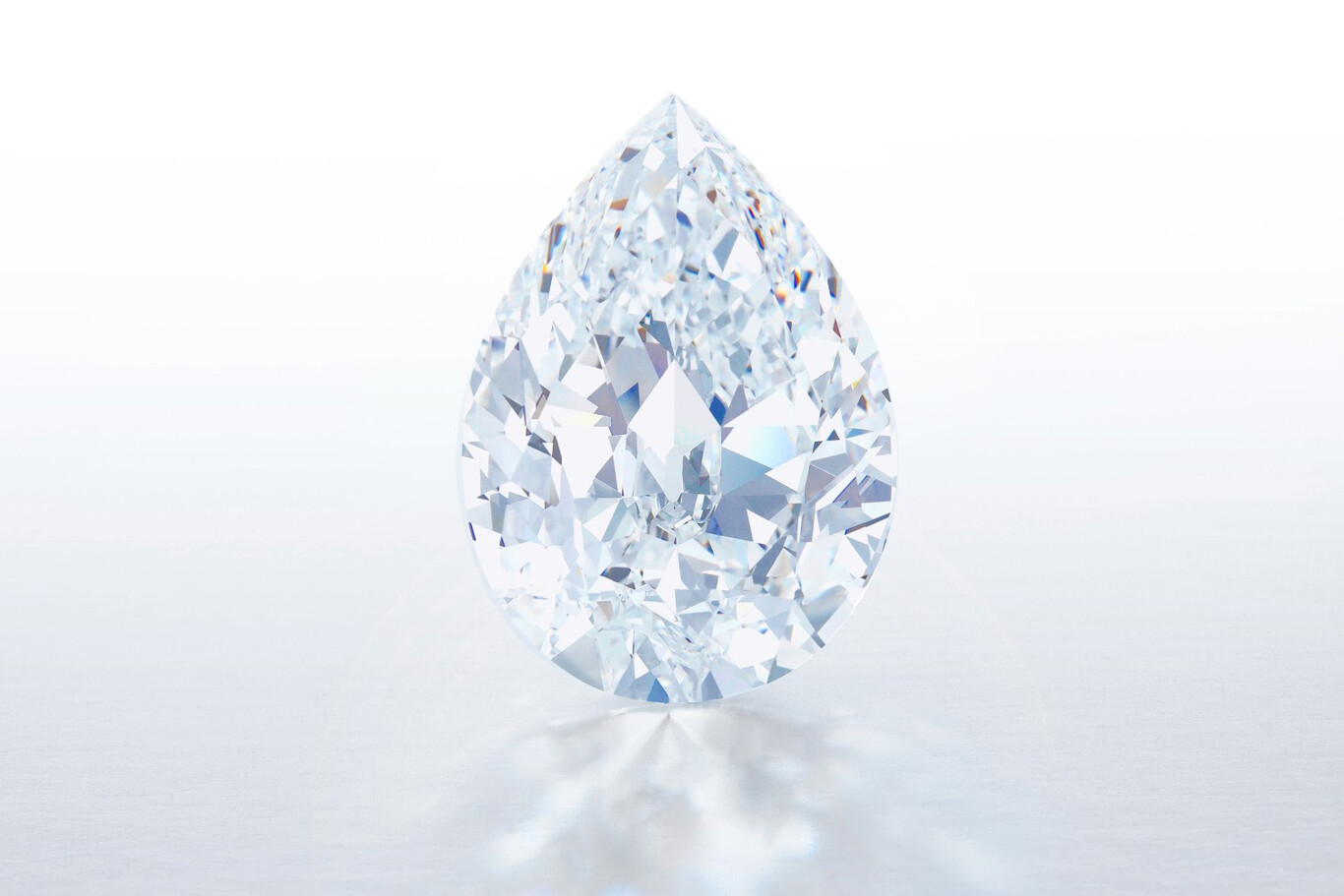 Playing a bit with the title of the latest film starring Sean Connery as the legendary MI6 agent James Bond, "Diamonds are forever", from now also acquired with bitcoins or ethereum you could add.
Indeed, a large 101-carat pear-shaped diamond and one of the purest and most transparent known to date with that shape and size was auctioned the latter 09/07/2021 at the famous auction house Sotheby's in its location in Hong Kong in a single batch. The expectation to see if someone offered cryptocurrencies for him was finally revealed, an anonymous buyer acquired the rare and exceptional jewel for HK $ 95.1 million which is equivalent to about 12.3 million dollars, slightly less than the previously suggested valuation of 15 million.
Although the auction house placed in the sales brochure that it would accept cryptocurrencies, there was no relevant offer for that means of payment and it was sold for Hong Kong dollars.
But there have already been other important auctions with that open possibility and certainly, some have been completed, it is enough to remember that last March Christie's, another of the most important auction houses, accepted the payment in ethereum equivalent to US $ 69.3 million for the NFT of the digital painting "Everydays: the First 5,000 Days" created by Mike Winkelmann, better known as Beeple.
In the same way that I mentioned in my post a few days ago about the Visa card regarding its support for cryptocurrencies, these transactions do nothing more than ensuring their identity as a payment method and store of value. Bad that it despite the traditional entities of the world financial circle.

Jugando un poco con el título de última película protagonizada por Sean Connery como el legendario agente del MI6 James Bond, "Los diamantes son para siempre", desde ahora también se adquieren con bitcoins o ethereum se podría agregar.
Efectivamente, un gran diamante de 101 kilates con forma de pera y uno de los más puros y transparentes conocidos hasta el presente con esa forma y tamaño, se subastó este último 09/07/2021 en la famosa casa de remates Sothebys en su locación de Hong Kong en un lote único. La expectativa por ver si alguien ofrecía criptomonedas por él, se develó finalmente, un comprador anónimo adquirió la rara y excepcional joya por HK$ 95.1 millones que equivalen a unos 12.3 millones de dólares, algo menos de la valuación previa sugerida de 15 millones.
Si bien la casa de remates colocó en el folleto de venta que aceptaría criptomonedas no hubo una oferta relevante por ese medio de pago y se vendió por dólares de Hong Kong.
Pero ya ha habido otros remates importantes con esa posibilidad abierta y ciertamente algunos se han concretado, basta recordar que en marzo pasado Christie's, otra de las más importantes casas de remates, aceptó el pago en ethereum equivalente a US$69,3 millones por el NFT del cuadro digital "Everydays: the First 5,000 Days" creado por Mike Winkelmann, más conocido como Beeple.
De igual manera que lo mencionado en mi publicación de hace unos días sobre la tarjeta Visa respecto a su apoyo a las criptomonedas, estas transacciones no hacen más que asegurar su identidad como método de pago y reserva de valor. Mal que le pese a las entidades tradicionales del círculo financiero mundial.
Las fotografías son de mi propiedad excepto las que menciono la fuente.
The photographs are my property except those mentioned by the source.
Héctor Gugliermo
@hosgug
Posted Using LeoFinance Beta