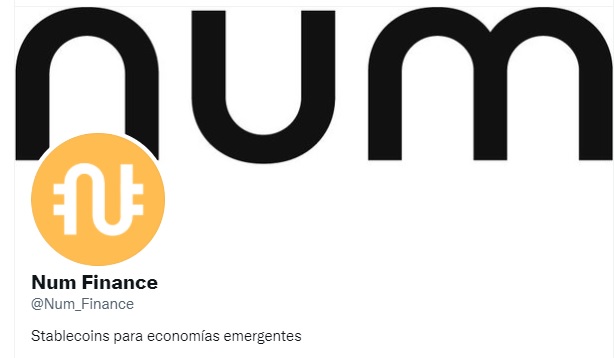 Last week news broke about the launch of a new token to which the local firm gave the name nuARS.
This in itself does not differ from so many other projects that are known daily except for the surprising parity mechanism that it entails, it will have parity with the Argentine peso.
I and many others wonder what the point of having a cryptocurrency that maintains parity with one of the most inflationary currencies in the world is, where its value liquefies at the rate of approximately 3% per month according to annual inflation measured by official agencies of statistics and censuses.
The response of the company that created the initiative has answered that great question that we all ask ourselves: it is not a currency to treasure or to preserve the value of our holdings, but rather it will be an instrument to operate safely on the blockchain and be able to access other currencies and DeFi services without the need to enter or exit it. At the same time, they hope that the token will be used in the future development of applications for decentralized finance, they themselves are studying the possibility of associating some nuARS operations with Agrotoken, a development that has been operating with good success in the agricultural livestock industry with a token for some time. associated with the value of the field's commodities.
This token is not actually the first development on the Argentine peso, at the end of the previous year $ ARST was launched, another cryptocurrency that Stablex devised, a platform that operates with stable currencies from Brazil and the USA in addition to Argentina and is based on the blockchain by Stellar. Now nuARS will be a direct competitor.
According to @cryptochica, the Twitter pseudonym used by an influencer and cryptocurrency specialist, the greatest advantage of this new token is to operate completely in black, the famous CBU and CVU keys that register our bank transfers or exchanges are no longer needed, something that on the other hand also carries risks by not complying with some regulations or regulations such as KYC (Know your customer).
The creators of nuARS look forward to the success of their new launch, the more adoption and DeFi developments use the token, the greater the success and associated growth.
The token is already listed in one of the most important local exchanges, Buenbit, and it is expected that soon others will also include it, to begin with, today it is cheaper to buy for example DAI using nuARS than if it is done with pesos directly, probably a dissemination strategy.

La semana pasada se conoció una noticia sobre el lanzamiento de un nuevo token al que la firma local dio el nombre de nuARS.
Esto en si mismo no difiere de tantos otros proyectos que se conocen a diario salvo por el sorprendente mecanismo de paridad que el mismo conlleva, va a tener paridad con el peso argentino.
Yo y muchos otros nos preguntamos que sentido tiene tener una criptomoneda que mantenga la paridad con una de las monedas más inflacionarios del mundo donde su valor se licua al ritmo de aproximadamente un 3% mensual de acuerdo a la inflación anual medido por los organismos oficiales de estadísticas y censos.
La respuesta de la empresa creadora de la iniciativa ha respondido a esa gran pregunta que todos nos hacemos: no es una moneda para atesorar ni para preservar el valor de nuestras tenencias, sino que serán un instrumento para operar seguro en la blockchain y poder acceder a otras monedas y a servicios DeFi sin la necesidad de entrar o salir de la misma. Paralelamente esperan que el token sea utilizado en futuros desarrollos de aplicaciones para finanzas descentralizadas, ellos mismos están estudiando la posibilidad de asociar algunas operaciones de nuARS con Agrotoken, un desarrollo que ya lleva algún tiempo operando con buen suceso en la industria agrícola ganadera con un token asociado al valor de los comodities del campo.
Este token en realidad no es el primer desarrollo sobre el peso argentino, a fines del año anterior fue lanzado $ARST otra criptomoneda que ideó Stablex, una plataforma que opera con monedas estables de Brasil y USA además de la Argentina y está basada en la blockchain de Stellar. Ahora nuARS será un competidor directo.
Según @cryptochica el seudónimo de twitter que utiliza una influencer y especialista en criptomonedas, la mayor ventaja de este nuevo token es la de operar totalmente en negro, ya no se necesitan las famosas claves CBU y CVU que registran nuestras transferencias bancarias o de exchanges, algo que por otro lado también conlleva riesgos al no cumplir con algunas regulaciones o reglamentaciones como la KYC (Know your customer).
Los creadores de nuARS esperan el éxito de su nuevo lanzamiento, cuanta mayor adopción y desarrollos DeFi utilicen el token, mayor será el éxito y el crecimiento asociado.
El token ya está listado en uno de los más importantes exchange locales, Buenbit, y se espera que pronto otros también lo incluyan, para comenzar, hoy en día es más barato comprar por ejemplo DAI utilizando nuARS que si se hace con pesos en forma directa, probablemente una estrategia de difusión.

Las fotografías son de mi propiedad excepto aquellas en las que menciono la fuente.
The photographs are my property except those in which I mention the source.
Héctor Gugliermo
@hosgug
Posted Using LeoFinance Beta