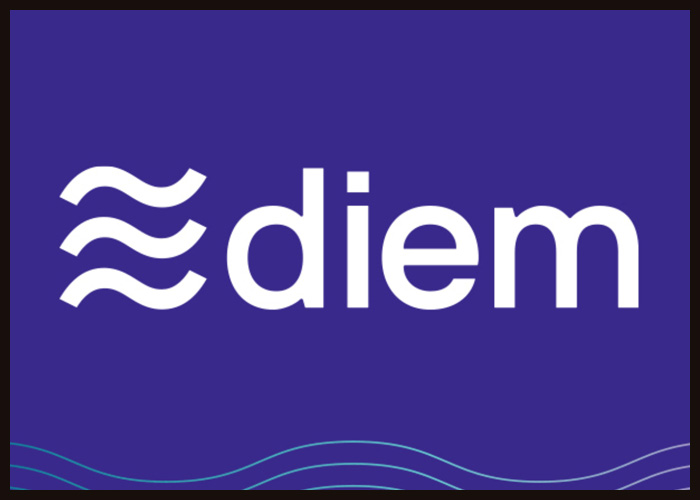 This Latin expression (although I confess that for some strange reason I did not associate it with those roots for a long time) is attributed to the Roman poet Horace and although its literal translation would be "harvest the day", usage and customs associate it with an adage known "do not leave for tomorrow what you can harvest today" or its derivative "Do not leave for tomorrow what you can do today".
And taking the expression Meta literally, Mark Zuckerberg's company quickly got rid of its unborn digital currency, which the latest version called Diem but which was originally known as Libra.
I had already mentioned it in a post-dated two months ago, you can see it by clicking Here, in that publication I mentioned that this important section of the global project known as Metaverse and devised by good old Mark and his great team of thinkers was going through a delicate moment due to delays in implementation, regulatory measures that they wanted to impose and for the change of project manager.
This currency project would begin to be used in its Whatsapp and Messenger products, allowing payments to be made from within these two very popular social network applications that are owned by Meta, but as I mentioned in the previous paragraph, several inconveniences led to the decision to get rid of it.
As it turned out, the company that would acquire the entire project including the technological assets is called Silvergate Capital, a financial company focused on the world of crypto assets and dependent on Silvergate Bank was going to be in charge of the issuance and control of Diem USD, the stablecoin of the project now truncated.
As can be seen, the reality is that everything remains in the family except for the not insignificant detail that Meta will not be present as a figurehead.
Just as in that note I mentioned that we would have to wait for the next steps to see how the Diem project unfolded, now we must arm ourselves with patience to see what happens, in principle the Blumberg firm has mentioned that with Diem out of the scene, perhaps the Slivergate Banki of deciding to develop your own stablecoin, surely based on the acquired technology.

Esta expresión latina (aunque confieso que por alguna extraña razón no la asocié a esas raíces durante mucho tiempo) está adjudicada al poeta romano Horacio y si bien su traducción literal sería "cosecha el día", el uso y las costumbres la asocian con un adagio conocido "no dejes para mañana lo que puedas cosechar hoy" o su derivado "No dejes para mañana lo que puedas hacer hoy".
Y tomando al pie de la letra la expresión, Meta, la compañía de Mark Zuckerberg se desprendió rápidamente de su moneda digital nonata al que la última versión denominó Diem pero que en sus orígenes se la conoció como Libra.
Ya lo había mencionado en una publicación fechada hace dos meses, pueden verla haciendo clic Aquí, en esa publicación mencioné que esta importante sección del proyecto global conocido como Metaverso e ideado por el bueno de Mark y su gran equipo de pensadores, estaba atravesando un momento delicado por los atrasos en la implementación, las medidas regulatorias que se les querían imponer y por el cambio de jefe del proyecto.
Este proyecto de moneda comenzaría a utilizarse en sus productos Whatsapp y Messenger permitiendo realizar pagos desde dentro de estas dos muy populares aplicaciones de redes sociales que son propiedad de Meta, pero como mencioné en el párrafo anterior varios inconvenientes derivaron en la decisión de desprenderse del mismo.
Según trascendió, la empresa que adquiriría todo el proyecto incluyendo los activos tecnológicos se llama Silvergate Capital, una compañía financiera enfocada en el mundo de los criptoactivos y dependiente del Silvergate Bank quien se iba a encargar de la emisión y control de Diem USD, la stablecoin del proyecto ahora trunco.
Como se puede observar, la realidad es que todo queda en familia salvo por el detalle no menor de que Meta no estará presente como mascarón de proa.
Así como en aquella nota mencioné que habría que esperar los próximos pasos para ver como se desenvolvía el proyecto Diem, ahora deberemos armarnos de paciencia para ver que ocurre, en principio la firma Blumberg ha mencionado que con Diem fuera de escena quizás el Slivergate Bank se decida a desarrollar su propia stablecoin, seguramente basada en la tecnología adquirida.
---
Las fotografías son de mi propiedad excepto las que menciono la fuente.
The photographs are my property except those mentioned by the source.
Héctor Gugliermo
@hosgug
Posted Using LeoFinance Beta