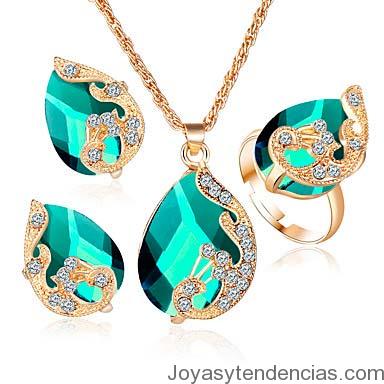 Many years ago I lost my wedding ring in a swimming pool, it was too big for me and in a plunge, it fell off my finger without my realizing it and I couldn't find it anymore, surely sometime later someone checking the filter that cleans impurities Some worker found the water and despite the fact that I left my loss settled in the administration, they never called me to return it to me.
Soon after I ordered another, a friend from those years who contacted me with a jeweler he trusted who made me a new one, with this I had another disappointment since at some point I needed to enlarge it and I was surprised that inside it had a kind of resin instead of solid gold that it is supposed to contain. Fanned from my friend's "trusted jeweler".
I remember that time was particularly hard for the local economy (when it wasn't) and of course, for me, it was a difficult decision to invest in the year back then because they only accepted payments in cash and in dollars.
Now cryptocurrencies have arrived in the jewelry business and there are already several that accept payment with bitcoin, Ethereum and various stablecoins. Thus, another item is added to the crypto movement of my country.
In the list of goods and services that can be paid with cryptocurrencies, there are already properties, cars, computers, tires and more items that accept them appear every day. As I have said on other occasions, the lack of dollars and the impossibility of acquiring them officially, make Argentines have to resort to cryptocurrencies to preserve the value of their savings and income and part of these cryptographic assets can be exchanged thanks to the fact that Entrepreneurs and merchants have seen the benefits of the system and trust it more than our own local currency.
The most important news of these days is related to the exchange of cryptocurrencies between an agricultural company and another one of agrochemical services who carried out a transaction in Agrotokens. As I said in a previous post, we are the fourth country in the world in the acceptance and use of cryptocurrencies and we continue to grow.

Muchos años atrás perdí mi anillo de casamiento en una pileta de natación, me quedaba grande y en una zambullida se salió de mi dedo sin que me diera cuenta y no lo pude encontrar más, seguramente algún tiempo después alguien revisando el filtro que limpia de impurezas el agua algún operario lo encontró y pese a que dejé asentado en la administración mi extravío, jamás me llamaron para devolvérmelo.
Al poco tiempo encargué otro, un amigo de aquellos años quien me contactó con un joyero de su confianza quien me realizó uno nuevo, con este tuve otra decepción ya que en algún momento necesité hacerlo agrandar y me llevé la sorpresa que dentro del mismo tenía una especie de resina en vez de oro macizo que se supone debería contener. Avivadas del "joyero de confianza" de mi amigo.
Recuerdo que ese momento fue particularmente duro para la economía local (cuando no) y por supuesto para mí, fue una decisión difícil invertir en el año por aquel entonces porque solo aceptaban pagos en efectivo y en dólares.
Ahora han llegado las criptomonedas al negocio de la joyería y ya hay varias que aceptan el pago con bitcoin, Ethereum y varias stablecoins. Se suma así otro rubro a la movida cripto de mi país.
En la lista de bienes y servicios que se pueden abonar con criptomonedas ya figuran propiedades, automóviles, computadoras, neumáticos y día a día aparecen más rubros que las aceptan. Como he dicho en otras oportunidades, la falta de dólares y la imposibilidad de adquirirlos en forma oficial, hacen que los argentinos debamos recurrir a las criptomonedas para preservar el valor de nuestros ahorros e ingresos y parte de estos activos criptográficos se puede intercambiar gracias a que los empresarios y comerciantes han visto las bondades del sistema y confían en ello más que en nuestra propia moneda local.
La noticia más importante de estos días está relacionada con el intercambio de criptomonedas entre una empresa agrícola y otra de servicios agroquímicos quienes realizaron una transacción en Agrotokens. Como dije en una publicación anterior, somos el cuarto país en el mundo en aceptación y utilización de las criptomonedas y seguimos creciendo.
Las fotografías son de mi propiedad excepto las que menciono la fuente.
The photographs are my property except those mentioned by the source.
Héctor Gugliermo
@hosgug
Posted Using LeoFinance Beta