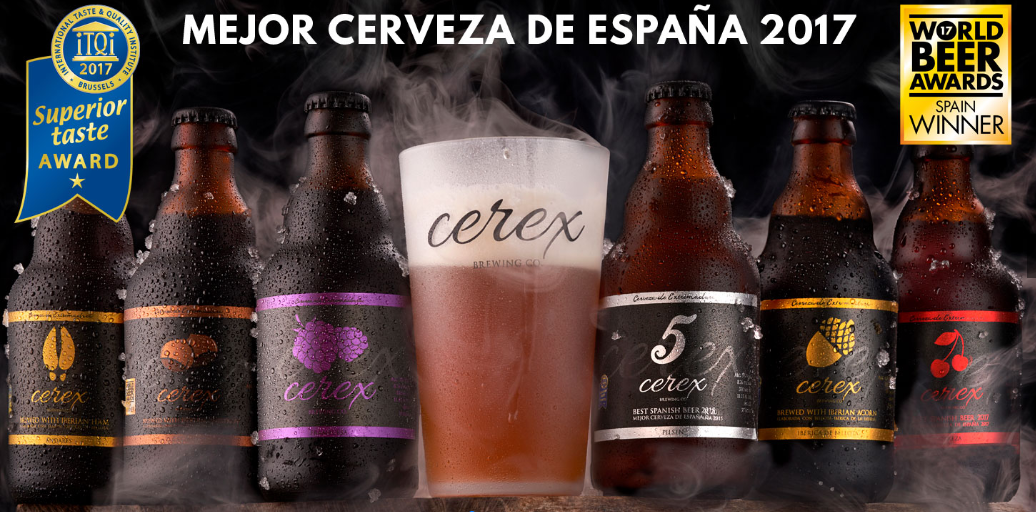 Spain is one of the countries in Europe where cryptocurrencies seem not to be a fundamental problem and despite some attempts at greater regulation and even prohibitions, for now, they continue their development without major inconveniences, in fact, there are already several businesses of different categories than they accept without any restrictions and conditions.
In addition to cars, for example, these days it has been known that a very important brewery in the autonomous community of Extremadura has enabled on its online sales site, the option of paying for its products and beverages with bitcoin and Ethereum in addition to some stablecoin.
Beer director Cerex made a complimentary comment on the blockchain and announced that the brewery had verified its security and that they were therefore incorporating this payment option into their online sales platform, adding that they will continue in the future adding other currencies and expanding the possibility of businesses related to that technology.
The aforementioned brewery has followed in its short life (it was founded in 2013) an innovative line, standing out in the manufacture of beers of various tastes and flavors where they have incorporated local ingredients; Their personalized labels are also common, as are their packaging in some sophisticated cases and others fun and cheerful. Now it is time to modernize the sales platforms, and cryptocurrencies are fundamental components that make it possible to give a clear message in that direction.
I have tried some varieties of Cerex beer and although they have not completely convinced me, I hope they do very well with the new way of sale, it is a great advance for a traditional and quite old product, by the way.

España es uno de los países de Europa donde las criptomonedas parecen no ser un problema fundamental y pese a algunos intentos de mayor regulación y hasta prohibiciones, por ahora continúan su desarrollo sin mayores inconvenientes, de hecho, existen ya varios comercios de diferentes rubros que las aceptan sin ningún tipo de restricciones y condicionamientos.
Además de automóviles, por ejemplo, en estos días se ha conocido que una una muy importante fábrica de cerveza de la comunidad autónoma de Extremadura ha habilitado en su sitio de ventas en línea, la opción de abonar sus productos y bebidas con bitcoin y Ethereum además de alguna stablecoin.
El director de cerveza Cerex realizó un elogioso comentario de la cadena de bloques y anunció que la cervecería había comprobado la seguridad de la misma y que por ello estaban incorporando esa opción de pago en su plataforma de venta en línea, agregó que en el futuro continuarán agregando otras monedas y expandiendo la posibilidad de negocios relacionados con esa tecnología.
La citada cervecería ha seguido en su corta vida (fue fundada en el año 2013) una línea innovadora destacándose en la fabricación de cervezas de diversos gustos y sabores donde han incorporado ingredientes locales; también son habituales sus etiquetas personalizadas, así como sus envases en algunos casos sofisticados y en otros divertidos y alegres. Ahora llegó el turno de modernizar las plataformas de ventas y las criptomonedas son un componente primordial que posibilitan dar un mensaje claro en esa dirección.
He probado algunas variedades de la cerveza Cerex y aunque no me han convencido en su totalidad espero que les vaya muy bien con la nueva forma de venta, es un gran avance para un producto tradicional y bastante antiguo, por cierto.
Las fotografías son de mi propiedad excepto las que menciono la fuente.
The photographs are my property except those mentioned by the source.
Héctor Gugliermo
@hosgug
Posted Using LeoFinance Beta