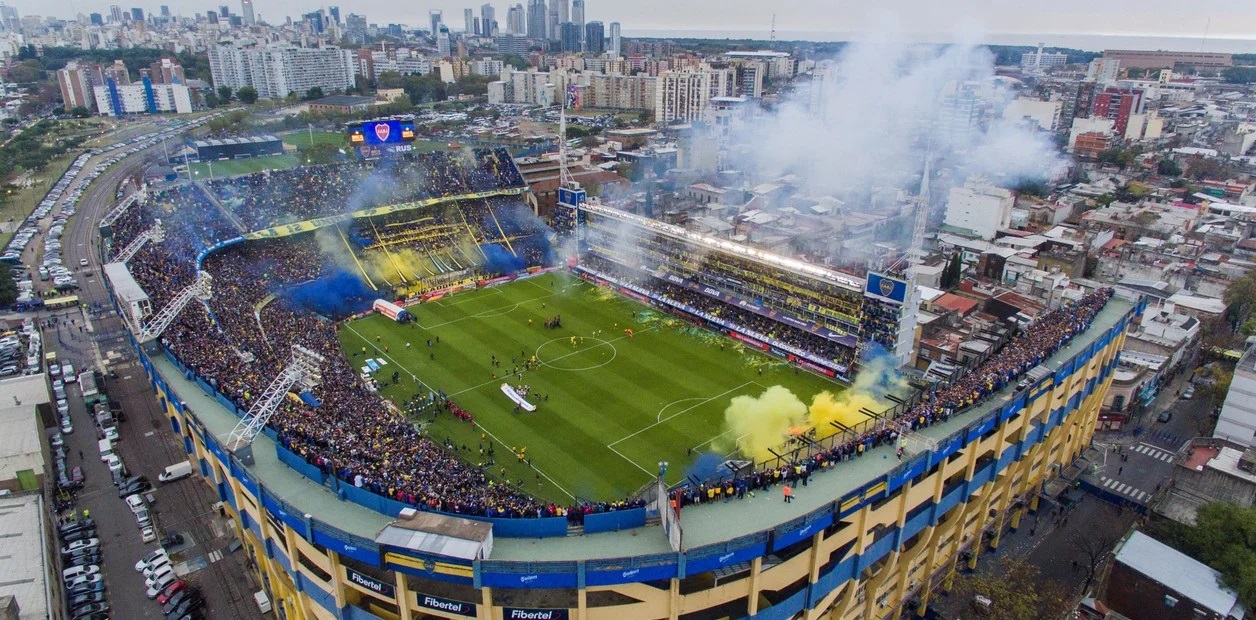 The Club Atlético Boca Juniors is one of the two largest soccer teams in Argentina and by the way, is among the most important in the world. With its 22 international cups, including 6 Libertadores de América and 3 intercontinental, it is only surpassed in the world ranking by Real Madrid.
At the moment, with a delicate economic situation, the La Ribera team announces that it is studying the proposal made by the Socios.com group to launch its own Fan Token, thus aligning itself with other soccer giants in Europe and America. The issuance of the token will allow a quick and easy form of financing.
No one doubts that it will be a success since it has a large number of fans throughout the country and also with innumerable peñas (fan associations) and delegations distributed all over the planet, highlighting that of Madrid with more than 700 members.
Boca Juniors are called "half plus one" since perhaps very optimistic estimates say that more than half of the country sympathizes with the club's team.
Under these preliminary calculations, it is estimated that the demand for the token will be massive and no one doubts its success, therefore, friends, collectors of tokens, should be attentive to its launch.
The Socios.com group has specialized in recent times in the assembly and administration of Fan Tokens of several of the most important soccer teams in the world such as Barcelona, ​​Juventus, Manchester City, Roma and PSG, among all of them also those of some national teams (like Argentina).
Fan Tokens provide their holders with some benefits and governance, which in the past were not taken into account for loyalty and recruitment of partners and supporters. All this coupled with the value that the token can be listed on the market, it will be higher when the team achieves some transcendental achievement or also with the signing of international figures, remember that a few days ago, with the incorporation of Messi to the ranks of PSG, its Fan Token had a significant rise in its price, which causes an economic benefit for the holders.

El Club Atlético Boca Juniors es uno de los dos equipos de fútbol más grandes de Argentina y por cierto se encuentra entre los más importantes del mundo. Con sus 22 copas internacionales entre las cuales se cuentan 6 Libertadores de América y 3 intercontinentales es solo superado en el ranking mundial por el Real Madrid.
En estos momentos, con una situación económica delicada el equipo de La Ribera anuncia que está estudiando la propuesta realizada por el grupo Socios.com para lanzar su propi Fan Token alineándose de esa manera con otros gigantes del fútbol de Europa y América. La emisión del token posibilitará una rápida y fácil forma de financiamiento.
Nadie duda que será un éxito ya que cuenta con una gran cantidad de fanáticos en todo el país y también con innumerables peñas (asociaciones de hinchas) y delegaciones distribuidas por todo el planeta destacándose la de Madrid con más de 700 socios.
A Boca Juniors le dicen "la mitad más uno" ya que estimaciones quizás muy optimistas cuentan que más de la mitad del país simpatiza con el equipo del club.
Bajo esos cálculos preliminares se estima que la demanda del token será masiva y nadie duda de su éxito, por lo tanto, amigos coleccionistas de tokens, deberán estar atentos a su lanzamiento.
El grupo Socios.com se ha especializado en los últimos tiempos en el armado y administración de Fan Tokens de varios de los equipos de fútbol más importantes del mundo como Barcelona, Juventus, Manchester City, Roma y PSG, entre todos ellos también los de algunas selecciones nacionales (como la Argentina).
Los Fan Tokens brindan a sus poseedores algunos beneficios y gobernanzas, que en el pasado no eran tenidos en cuenta para la fidelización y captación de socios y simpatizantes. Todo ello aunado al valor que el token pueda cotizar en el mercado, el mismo será mayor cuando el equipo consigo algún logro de trascendencia o también con el fichaje de figuras de nivel internacional, recordemos que pocos días atrás, con la incorporación de Messi a las filas del PSG, su Fan Token tuvo una importante alza en su cotización lo que ocasiona un beneficio económico para los poseedores.
Las fotografías son de mi propiedad excepto las que menciono la fuente.
The photographs are my property except those mentioned by the source.
Héctor Gugliermo
@hosgug
Posted Using LeoFinance Beta