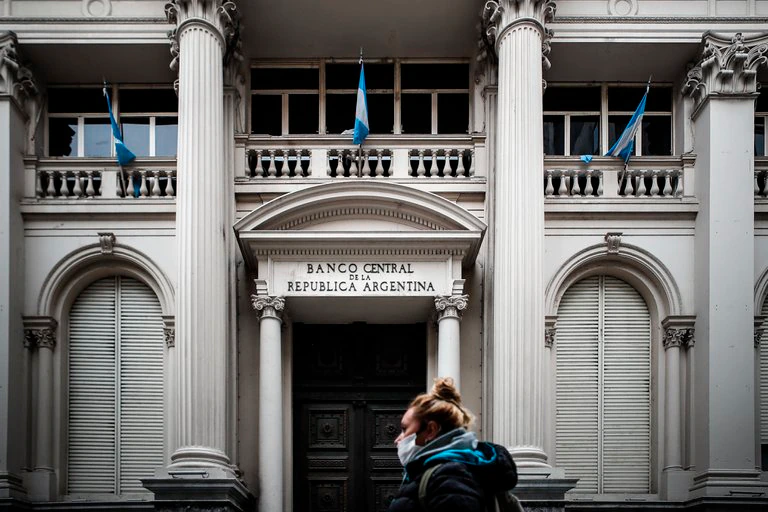 Invited to the monthly meeting of the Fintech of Argentina, the current president of the Central Bank was concerned about cryptocurrencies. In his presentation, he mentioned energy consumption and the lack of information of people who could be harmed by investing without knowing.
Unless the president of the BCRA has a global ecological conscience, I do not see a reason for concern about consumption, which in our country is not done since we are not, at least for now, a nation where mining farms are located, which are the major consumers of electricity, he did not mention and I do not know if he knows, that there is a worldwide trend towards the use of clean and renewable energies for the mining of cryptocurrencies.
Who knows about finances?
I am also not clear about the issue of people's lack of information regarding investments in cryptocurrencies since in traditional investments there are very few who can say that they dominate or at least understand the mechanics and offer of financial investments. For this, there are intermediaries: banks, brokers, stockbrokers.
Me sir? no sir
Precisely the president of the Central Bank has been criticized by the Minister of Economy of the Nation because according to him, the issuance of liquidity letters (leliq) by the mother bank is "dysfunctional", needless to say, that these letters are loans that the BCRA takes from the national financial system. Of course, both officials were appointed by the President of the Nation and respond to the same political party, something that would not seem to the eyes of anyone who observes it from the outside.
Blame it on the other
It seems that the president of the BCRA is concerned about cryptocurrencies, but not about the dysfunctional internal debt that he manages like a juggler whose nails begin to fall as the unicycle goes back and forth trying to step on the price of the official dollar. We are just days away from the primary elections and less than two months away from the midterm elections.
But the minister is not behind him, at the end of the previous year he presented a budget for approval in the Senate where he established guidelines of various types, all based on maximum inflation estimated at 29% per year. In 8 months of the year, he already exceeded that estimate and all calculations point to annual inflation of approximately 51%. A small miscalculation.
The minister blames the inheritance of the previous administration and the pandemic. Of course also the president of the BCRA.
While you were away
While officials are distracted by assigning responsibilities and blame, a clear competition has opened between Fintech and banks, which is very good since a dynamic has been created that does well. Banks have put aside that rigidity that characterized them a bit and is now more agile, modern, and open, of course, they also want a part of the cake among wallet applications for the payment of goods and services. If everyone competes loyally and shows better tools and usability, accepting clients that were previously denied access to banking and lowering commissions, we will all benefit.

Invitado al encuentro mensual de las Fintech de Argentina, el actual presidente del Banco Central se mostró preocupado por las criptomonedas. En su exposición mencionó el consumo energético y la falta de información de las personas que podrían verse perjudicadas al invertir sin conocer.
A menos que el señor presidente del BCRA tenga conciencia ecológica global no veo un motivo de preocupación por el consumo que en nuestro país No se hace ya que no somos, al menos por ahora, una nación donde radican granjas de minería que son las grandes consumidoras de electricidad, tampoco mencionó y no se si conoce, que hay una tendencia mundial hacia la utilización de energías limpias y renovables para el minado de criptomonedas.
Tampoco tengo claro el asunto de la falta de información de las personas respecto a las inversiones en criptomonedas ya que en las inversiones tradicionales son muy pocos los que pueden decir que dominan o al menos entienden la mecánica y la oferta de inversiones financieras. Para ello están los intermediarios: bancos, corredores, agentes de bolsa.
Justamente el presidente del Banco Central ha sido criticado por el ministro de economía de la Nación porque según El, la emisión de Letras de liquidez (leliq) por parte de la entidad bancaria madre es "disfuncional", de más está decir que esas letras son préstamos que el BCRA toma del sistema financiero nacional. Por supuesto ambos funcionarios fueron nombrados por el presidente de la Nación y responden al mismo partido político, cosa que no parecería a los ojos de cualquier persona que lo observe desde afuera.
Parece que al presidente del BCRA le preocupan las criptomonedas, pero no la disfuncional deuda interna que administra como un malabarista al que se le comienzan a caer las clavas mientras el monociclo va hacia adelante y hacia atrás tratando de pisar el precio del dólar oficial. Estamos a pocos días de las elecciones primarias y a menos de dos meses de las de medio término.
Pero el ministro no le va en zaga, a fines del año anterior presentó un presupuesto para su aprobación en el senado donde establecía pautas de diversos tipos, todo basado en una inflación máxima estimada en 29% anual. En 8 meses del año ya sobrepasó esa estimación y todos los cálculos apuntan a una inflación anual de aproximadamente 51%. Un pequeño error de cálculo.
El ministro le echa la culpa a la herencia de la gestión anterior y a la pandemia. Por supuesto también al presidente del BCRA.
Mientras los funcionarios están distraídos endilgándose responsabilidades y culpas, se ha abierto una clara competencia entre las Fintech y los bancos, eso es muy bueno ya que se ha creado una dinámica que hace bien. Los bancos han dejado un poco de lado esa rigidez que los caracterizaba y ahora se muestran más ágiles, modernos y abiertos, por supuesto también quieren una parte de la torta entre las aplicaciones de billeteras para el pago de bienes y servicios. Si todos compiten lealmente y muestran mejores herramientas y usabilidad, aceptando clientes que antes tenían vedado el acceso a la bancarización y bajando comisiones, todos nos beneficiaremos.
Las fotografías son de mi propiedad excepto las que menciono la fuente.
The photographs are my property except those mentioned by the source.
Héctor Gugliermo
@hosgug
Posted Using LeoFinance Beta