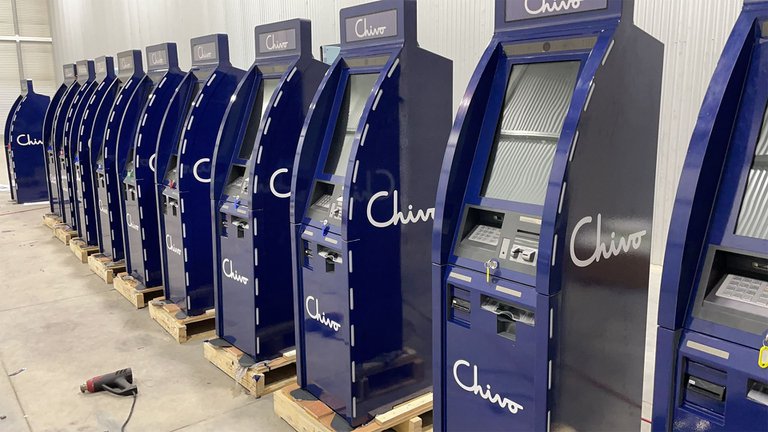 In all languages ​​there are polysemic words, that is, they are words that are written the same, but they mean different things depending on the context in which they are mentioned.
Chivo does not actually have several meanings except for that particular characteristic of the peoples of creating dialects in whose use some words are given a totally different meaning from the original. For example, goat in my country, in addition to the definition of the Royal Spanish Academy that identifies male goats, is used to identify a hidden advertisement in a speech or presentation; It is also used in the well-known expression "scapegoat" whose meaning stipulates that it is a person or group of people who are in charge of action in replacement of the true executor of the same. This use comes from the old testament, where the action of sacrificing a goat or goat was related to that somewhat savage or merciless action, atone for the sins of the people who made the sacrifice.
You ask, what is this about? Well, I will explain.
Chivo is the name that in El Salvador they have given the virtual wallet with which the inhabitants of the Central American country will begin to use bitcoin as legal tender.
In June of this year, let us remember that El Salvador became the first country in the world to adopt bitcoin as legal tender, despite arguments to the contrary and not a few criticisms from various governments, financial institutions, and economists on the continent. and the rest of the world.
To start the massive use of cryptocurrency, the first batch of 200 ATMs are currently being installed throughout the country and also about 50 financial offices to carry out advisory procedures, deposits, withdrawals, and currency exchange, this thought for those who do not dare or do not know how to operate the machines. The definitive plan speaks of the installation of at least 1,500 ATMs throughout the national territory.
Both in ATM terminals and offices, you can exchange bitcoins for dollars or vice versa. There will be significant savings in commissions that Salvadorans today pay for the procedures for sending and receiving remittances from and abroad Savings initially estimated at $ 400 million annually.
The use of bitcoin will be absolutely free and no one will be required to adopt them, the new law that establishes the cryptocurrency as legal tender will enter into force on September 7, although most of the inhabitants consulted have expressed themselves against this provision.
We will be attentive to the events since in several Latin American countries leaders and congressmen have already expressed themselves in favor of some type of adoption and use of cryptocurrencies in the economy of their respective states.
Regarding the name of the wallet, Chivo in El Salvador is synonymous with great,

En todos los idiomas existen palabras polisémicas, es decir son vocablos que se escriben igual, pero significan diferentes cosas dependiendo del contexto en el cual se las menciona.
Chivo en realidad no tiene varios significados salvo esa característica particular de los pueblos de crear dialectos en cuyo uso a algunas palabras se le otorga un significado totalmente diferente al original. Por ejemplo, chivo en mi país, además de la definición de la Real Academia española que identifica a las cabras macho, se lo utiliza para identificar una publicidad oculta en un discurso o presentación; también se la utiliza en la conocida expresión "chivo expiatorio" cuyo significado estipula que es una persona o grupo de personas a las cuales se les hace cargo de una acción en reemplazo del verdadero ejecutor de la misma. Esa utilización proviene del antiguo testamento, donde se relataba la acción de sacrificar una cabra o chivo para con esa acción un tanto salvaje o inmisericorde, expiar los pecados de las personas que realizaban el sacrificio.
Uds. preguntarán ¿a qué viene esto? Bien, paso a explicar.
Chivo es el nombre que en El Salvador han puesto a la billetera virtual con la cual los habitantes del país centroamericano comenzarán a utilizar el bitcoin como moneda de curso legal.
Recordemos que, en junio de este año, El Salvador se convirtió en el primer país en el mundo en adoptar al bitcoin como moneda de curso legal, pese a las argumentaciones en contrario y no pocas críticas de varios gobiernos, entidades financieras y economistas del continente y del resto del mundo.
Para dar comienzo a la utilización masiva de la criptomoneda, se están instalando en estos momentos un primer lote de 200 cajeros automáticos en todo el país y también unas 50 oficinas financieras para realizar trámites de asesoramiento, depósitos, extracciones y cambio de divisas, esto pensado para aquellos que no se animen o no sepan operar con las máquinas. El plan definitivo habla de la instalación de al menos 1.500 cajeros a lo largo y ancho de todo el territorio nacional.
Tanto en las terminales ATM como en las oficinas, se podrá cambiar bitcoins por dólares o viceversa y habrá un importante ahorro en concepto de comisiones que hoy en día los salvadoreños abonan por los trámites de envío y recepción de remesas desde y hacia el exterior, ese ahorro inicialmente se estima en 400 millones de dólares anuales.
La utilización de bitcoin será absolutamente libre y no se exigirá a nadie que los adopte, la nueva ley que dispone a la criptomoneda como de curso legal entrará en vigencia el próximo 7 de setiembre pese a que la mayoría de los habitantes consultados se ha manifestado en contra de esta disposición.
Estaremos atentos a los acontecimientos dado que en varios países de Latinoamérica ya se han manifestado dirigentes y congresistas en favor de algún tipo de la adopción y utilización de las criptomonedas en la economía de sus respectivos estados.
A propósito del nombre de la billetera, Chivo en El Salvador es sinónimo de genial,
Las fotografías son de mi propiedad excepto las que menciono la fuente.
The photographs are my property except those mentioned by the source.
Héctor Gugliermo
@hosgug
Posted Using LeoFinance Beta